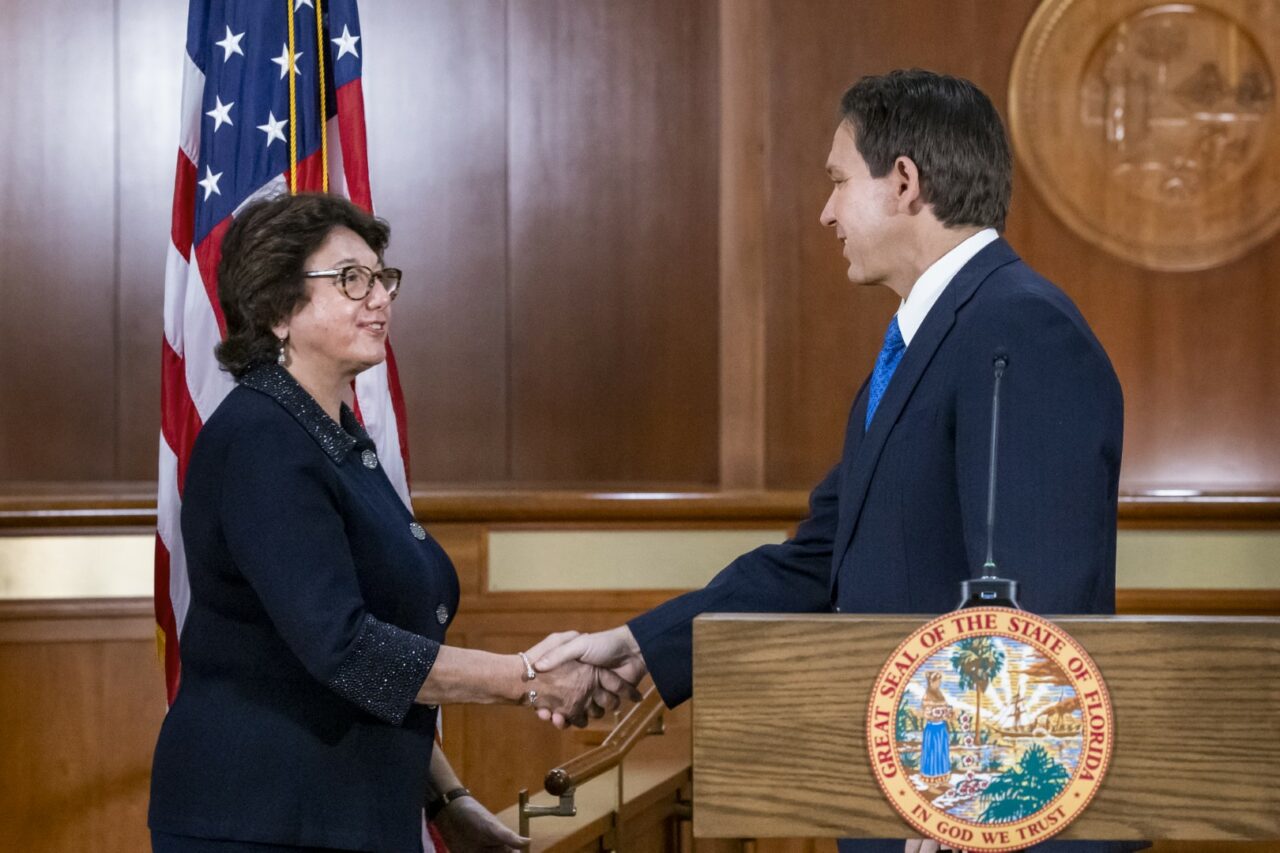 The Governor hailed Florida's predictable and preordained House, Senate leadership races as a model from which DC could benefit.
Gov. Ron DeSantis has been to Congress, and he's gotten a lot of what he wants out of the Republican-dominated Florida Legislature more recently.
On Saturday in Iowa, he's suggesting that the legislators in D.C. could benefit from the model provided in Tallahassee.
"In Florida, we have term limits for our Legislature. And it works and it's better than having people that are there for 40 years and they accumulate their fiefdoms and it's more about staying in office than actually delivering results," DeSantis claimed. "So, for example, in Florida you get elected, you can serve four two-year terms in the House and two four-year terms in the Florida Senate."
DeSantis also believes that Congress, where control of the body shifts as often as every two years given elections, could benefit from adopting the more static leadership model in Tallahassee, where presiding officers in the Senate and House are essentially known years in advance given the incoming majority class picks its future presiding officer for years down the road.
"So you go in, they already identify who's going to be in leadership for that class. So everyone knows who the Speaker will be and you're a Speaker for two years or you are the President of the Florida Senate for two years," DeSantis argued. "So your incentive knowing you're going to be leaving office is to leave a legacy to get things done, not to just keep yourself in office for another 20 years."
The Governor's political machine hasn't been above weighing in on leadership races, including the latest class of House Republicans picking Jennifer Canady, the director of a science-based program at a private Christian school in Polk County and the wife of a Florida Supreme Court Justice, who they preferred over Jacksonville's Jessica Baker to lead them in 2028. That date certain would be near the end of DeSantis' first term as President (if elected) and more than a year after he would have to leave the Governor's Mansion if he serves out his second term as Governor.
For her part, Baker has flipped her presidential endorsement to Donald Trump in the wake of that drama, illustrating the old axiom "elections have consequences" applies to legislative leadership races like any other votes.