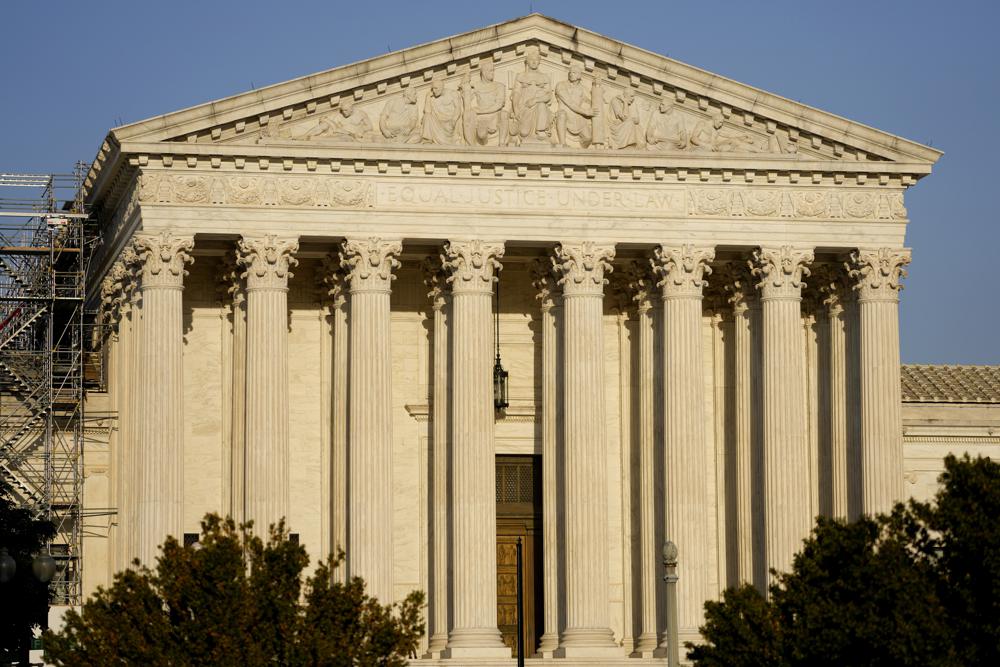 The Governor criticized Kavanaugh and Gorsuch during an Iowa event Saturday.
When it comes to the last Republican President's Supreme Court picks, Ron DeSantis' verdict is in.
They don't measure up to real conservatives like Clarence Thomas and Samuel Alito, he said Saturday in Pella, Iowa.
The Governor noted that contrary to liberal picks from the past, Trump's "Republican appointees are not in lockstep."
He saw Brett Kavanaugh "go left," and said that Neil Gorsuch was even worse.
"He wrote an opinion reinterpreting the Civil Rights Act from 1964 to include transgenderism," DeSantis said, regarding a ruling in 2020. "They didn't even know what it was then."
"In Title VII, Congress outlawed discrimination in the workplace on the basis of race, color, religion, sex, or national origin. Today, we must decide whether an employer can fire someone simply for being homosexual or transgender. The answer is clear. An employer who fires an individual for being homosexual or transgender fires that person for traits or actions it would not have questioned in members of a different sex. Sex plays a necessary and undisguisable role in the decision, exactly what Title VII forbids," Gorsuch wrote at the time.
DeSantis suggested that when the next president replaces conservative stalwarts Clarence Thomas and Samuel Alito, picking "good judges" is not enough.
"If you replace them with one of those three, like a Kavanaugh. that moves the court to the left, doesn't keep it where it is," DeSantis said. "As a president, you got to know that we're going to need justices in the mold of it, Alito, in the mold of Clarence Thomas to replace them and then any other vacancies that may occur, because if you don't get that right, then you're moving the court in a more leftward direction."
DeSantis has said he expects to be able to replace up to four justices if elected President next November.
He has also said he sees a path to a "7-2" conservative majority on the Supreme Court if he is elected President.
"It is possible that in those eight years, we'd have the opportunity to fortify justices, Alito and Thomas as well as actually make improvements with those others. And if you were able to do that, you would have a 7 to 2 conservative majority on the Supreme Court that would last a quarter century," the Governor told the National Religious Broadcasters Convention in May.
The Trump campaign notes that DeSantis' denunciation of the former President's court picks contradicts what he said back in 2018. See below for the video evidence of its claim.
DeSantis: "I think that Donald Trump has done a better job appointing judges to both the U.S. Supreme Court and the appeals court, than any other president in my lifetime" pic.twitter.com/uYtFEb158o https://t.co/Ey7vPMBAKq

— MAGA War Room (@MAGAIncWarRoom) November 18, 2023