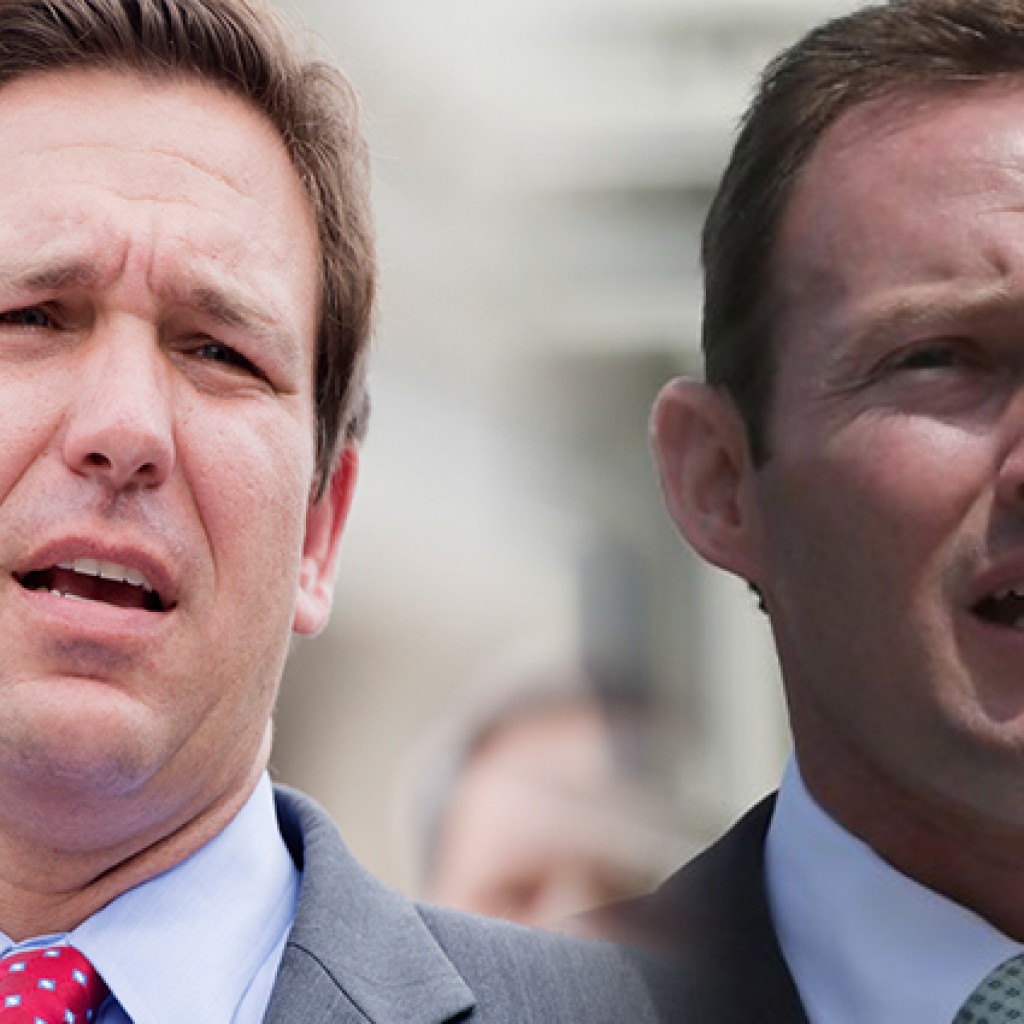 Any idea that politics is an old man's game will fly out the window, now that Republican Ron DeSantis could face Democrat Patrick Murphy in the race for Marco Rubio's open Senate seat.
According to the people at Smart Politics, the potential matchup between two 30-something Florida congressmen will be a contest with one of the youngest pairs of candidates in the history of the U.S. Senate. In November 2016, DeSantis will be 38 and Murphy will be 33; the winner would be less than 40 years old when taking office.
At this point it should be noted that neither of congressman has a lock on his respective party's nomination.
Of about 1,700 general and special U.S. Senate races in the direct election era, Smart Politics found only two major party match ups had combined ages younger than that of Murphy and DeSantis: Ted Kennedy vs. George Cabot Lodge in 1962 and Bill Bradley vs. Jeff Bell in 1978.
As of Election Day 2016, Murphy will be 33 years, 7 months, 10 days; DeSantis will be 38 years, 1 month, 26 days. Added together, the age is 71 years, 9 months, and 6 days, just over five years shy of the record: Democrat Kennedy and Republican Lodge in the 1962 Massachusetts special election. Kennedy was 30 years, 8 months, 16 days at the time, while Lodge was 35 years, 4 months, for a total of 66 years and 16 days.
Coming in second-youngest was the pair facing off in New Jersey's 1978 election: Democrat Bradley, at 35 years, 3 months, 11 days old and Republican Bell, at 34 years, 10 months, 26 days, for a combined 70 years, 2 months, and 7 days.
That said, Murphy still faces challenges from the left, from liberal Democratic Rep. Alan Grayson, while DeSantis could also see several GOP challengers: Lt. Gov. Carlos Lopez-Cantera, U.S. Reps. Jeff Miller and David Jolly, former U.S. Sen. George LeMieux, and former U.S. Rep. and Florida Attorney General Bill McCollum.
On the other hand, should McCollum run and win, Smart Politics reported that he would also hit the Florida record books as the oldest newly elected (or appointed) U.S. Senator in state history.