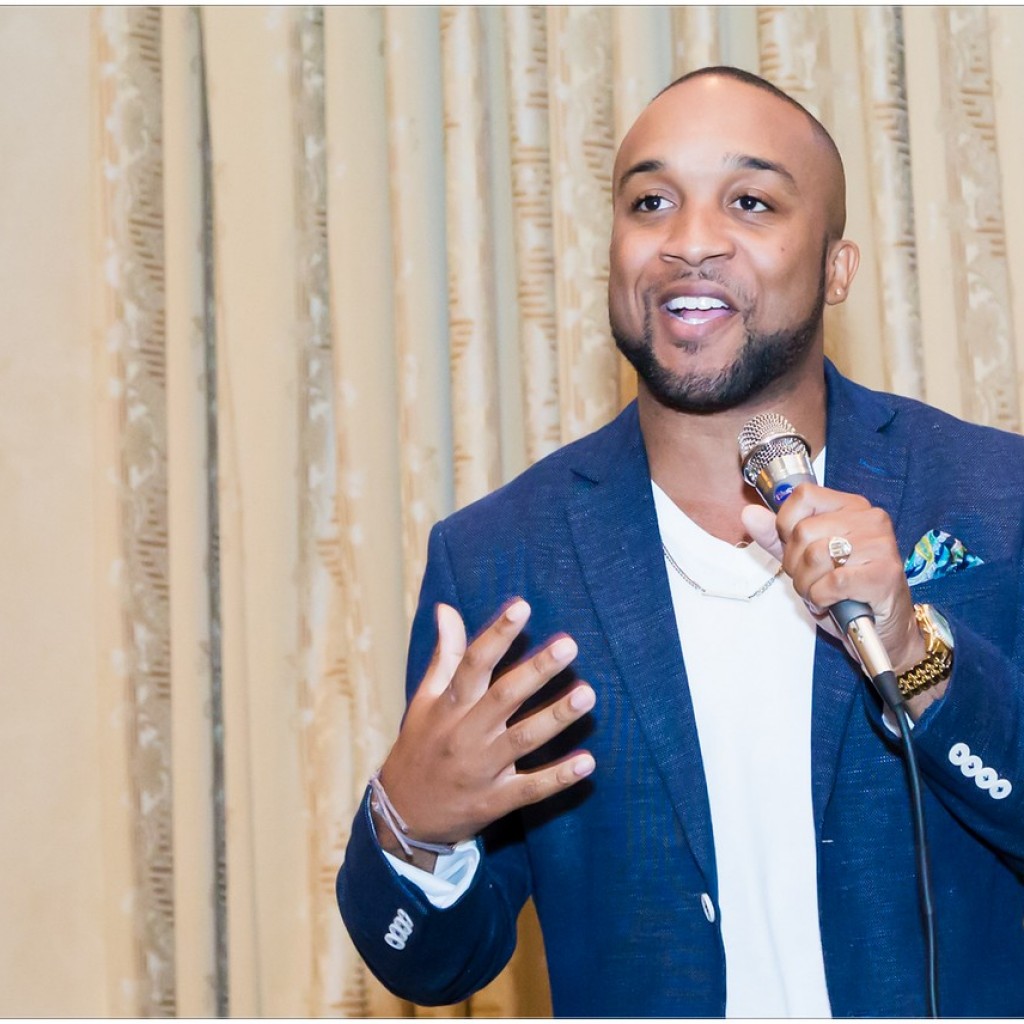 SaintPetersblog has learned that Democrat Edward James, III is in the early stages of a likely run for the state House in northern Sarasota-based House District 72.
"I'm exploring the idea right now," said James on Friday. "Several people have reached out to me about running for that particular seat. I'm seriously considering it and consulting with trusted advisors and close friends as of this time."
The 25-year-old James — who recently found electoral success as a consultant to the campaign of Shelli Freeland Eddie and as field operative with U.S. Rep. Gwen Graham's 2014 run for Congress — was floated as a possible candidate on WSRQ's The Nilon Report.
"The people involved in winning these elections could be the next candidates that Sarasotans vote for," host Susan Nilon told her radio audience May 13, discussing a roster of young politicos that trebucheted both City Commissioner-elect Eddie and her counterpart Liz Alpert over the top last week.
Their winning campaigns combined to soon make the Sarasota City Commission all-Democratic for the first time in decades.
When asked about policies that would separate him from the incumbent Republican and longtime Sarasota pol Rep. Ray Pilon, James was somewhat circumspect, saying that he is still gathering comment from advisors, voters and residents of the district and formulating his platform and wished to avoid putting "the cart before the horse," as it were.
Sounding a note familiar to those who followed the Graham campaign in Tallahassee-based Congressional District 2 last year, James attacked the Florida House's GOP leadership for dangerous brinksmanship when it abruptly adjourned Sine Die three days before the end of regular Session.
"I think that shutting down our state government simply because of partisan squabbling is doing an absolute disservice to all Floridians," James said Friday via telephone.
"It is incumbent upon anyone who believes they are a public servant to do what's right, and doing what's right for Floridians is passing a budget."
Graham's bipartisan "North Florida Way" campaign mythos stressed then-Congressman Steve Southerland's role in the ongoing gridlock in the U.S. House, dubbing him "Shutdown Steve" in its rhetoric.
James was able to be lured out of his pre-campaign cloister on one issue though: the Senate's proposal to expand some form of health care, a major sticking point between the two chambers.
"I agree with Medicaid expansion, that should be a no-brainer," saying that leaving 800,000 Floridians without insurance was untenable.
A fourth-generation Floridian with roots in both Gadsden County in the eastern Panhandle and in his prospective Southwest Florida district, James plays down his past work in politics and says he is focusing more on the many public policy challenges facing state government.
"I have worked on campaigns before, but [in his graduate work at FSU] I'm really sort of getting into the weeds and the minutiae of what it takes to effectively be a change agent."
James also worked as an analyst for the heavyweight Tallahassee influence firm Corcoran & Johnston during 2015 regular Session. He is the son of Dr. Ed James, a pillar of Sarasota's Newtown district and host of the weekly ABC 7 public affairs show Black Almanac.