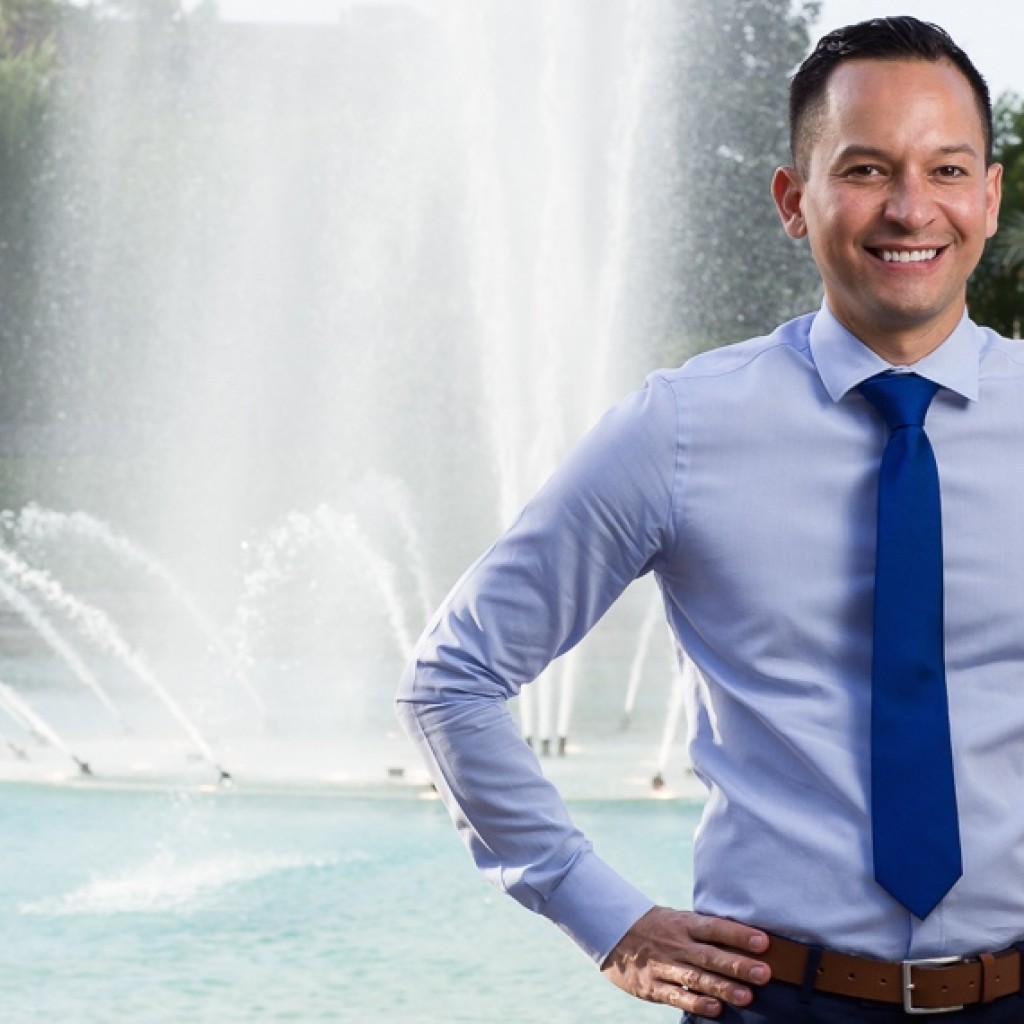 Carlos Guillermo Smith, the Orange County Democratic Executive Committee chairman, is running for Florida House District 49.
Frank Torres of The Orlando Political Observer reported that the University of Central Florida graduate made his  announcement Monday morning. Smith had previously suggested he might run in April.
Smith previously was a legislative aide to Democratic state Reps. Joe Saunders, and Scott Randolph, who is now Orange County Tax Collector.
"The needs of working families of House District 49 have been ignored by Tallahassee for too long," Smith said in a prepared statement. "We need someone from the community, who has consistently fought for the issues most important to voters … job creation, fully funded public education and rolling back social and economic inequality."
Smith decided to enter the race after the "wake-up call" of the House abruptly ending the 2015 Regular Legislative Session without passing a state budget and failing to extend affordable health care to 800,000 uninsured Floridians.
"We need new voices if we are going to govern this state in a responsible way," he said. "And I will be ready to do that from Day One."
Smith told Torres that his final action depended on what Saunders would do after incumbent Republican Rep. Rene Plasencia announced a run for House District 50, represented by State Rep. Tom Goodson.
In April, Goodson chose not to seek re-election, instead opting to run for an adjacent House District 51 seat, leaving Plasencia to go for the Republican-leaning district.
In endorsing Smith, Saunders said:
"While public service may be in my future someday, I'm confident that this year there is a candidate for District 49 who can pick up torch and help to finish so much of the work we started. District 49 needs someone who represents the diversity of the district, has the capacity to bring people together, and has the experience and skill to make change in a process that is ripe with challenge. I can't think of a better person to take on those challenges than Carlos Guillermo Smith."
District 49 covers the University of Central Florida, and Torres writes it is primarily made up of Hispanic voters. Democrat Gus Martinez, a relative political unknown, has also filed a campaign account. Republican businessman Peter Vivaldi expressed interest in the seat.