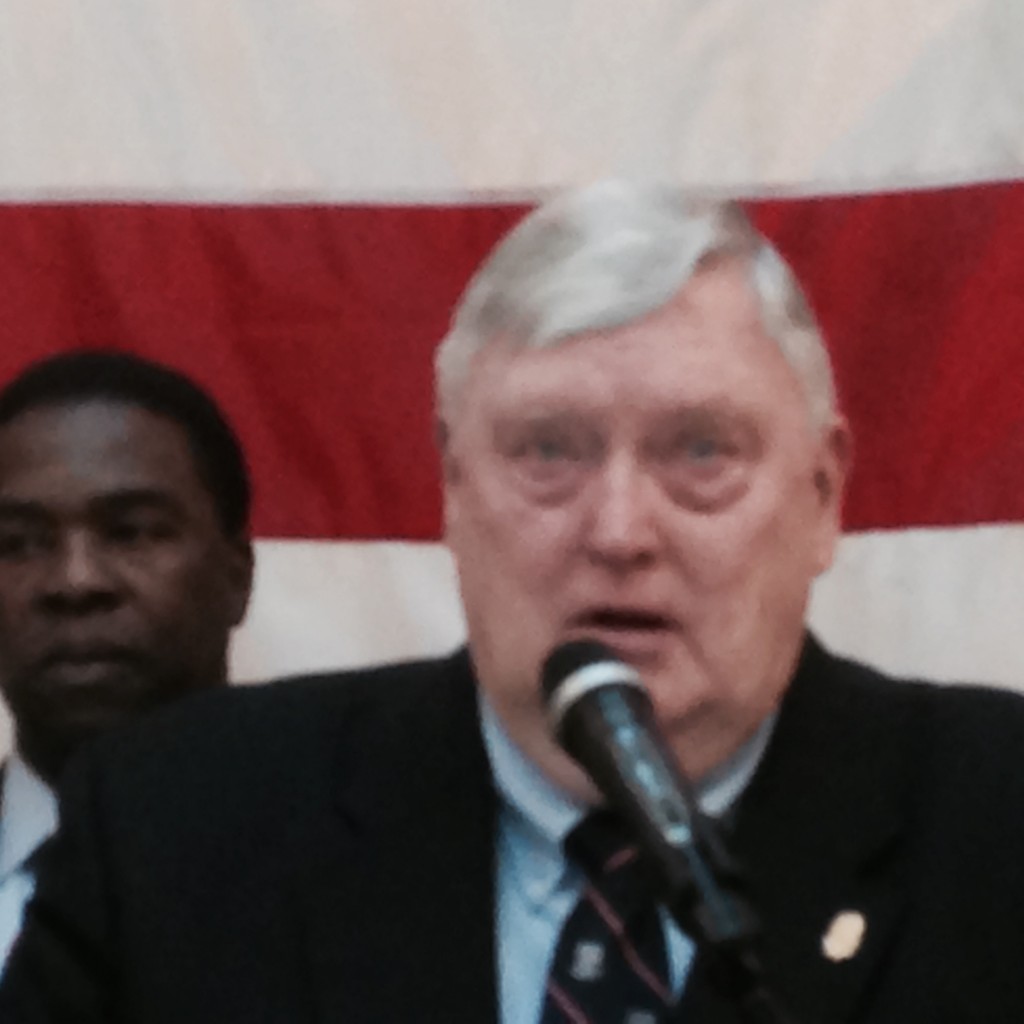 An interesting divergence of memory has surfaced between Jacksonville Police and Fire Pension Fund Chair John Keane and a local newspaper editor. FloridaPolitics.com is at the center of this maelstrom.
On Friday, we had an exclusive interview with a very emotional Keane, who charged the local Paper of Record with misrepresenting him and the Pension, helmed by the Florida Times-Union and its editor, Frank Denton, who Keane called on more than one occasion.
"I asked to come see him," Keane said, still emotional, "but he never scheduled the appointment."
"Many times the media put things in they knew were wrong," Keane said, out of "animosity and ignorance."
They ignored attempts at "correction after correction," 10 or 15 calls at least, "until we just gave up."
"They continued to say there was a 'secret plan,' and they knew better. The Times-Union wrote many false stories about us," Keane said. "They tried to make me out to be a crook."
Well, there is some disagreement as to that narrative. Denton, in a voicemail message left on Monday morning, sharply refuted that recounting of events.
Denton said that "Keane made a lot of statements about the Times-Union and me," and that he wanted to give "the other side of that."
"Our records show that he called one time in August 2014," and Denton went on to say that he calls back everyone who calls him. Regarding the claim that Keane called 10 or 15 times, "none of us can remember any call."
He went on to say that "the Fund has never pointed out anything inaccurate about our stories."
In a conversation with Denton, he reiterated and expanded on these claims.
Regarding the so-called "secret plan" that Keane referred to, "it was a plan no one outside the Police and Fire Pension Board knew about," said Denton about Keane's "personal pension."
"I think our readers know that this sort of thing isn't true. We can back up every word we printed on the Police and Fire Pension Fund. We do honest journalism with high integrity, and that's the reason the community passed pension reform, because we informed them about it."
"No one remembers him asking to meet with the Editorial Board or anyone [else] here," Denton adds. That said, they are still happy to meet with Keane, should he desire that outcome.
We've reached out to Keane for comment. He repeated his claim that he called the various reporters and editorial staffers many time concerning issues with the stories they had printed, finally gave up.  As well, Keane asserts, the city was aware of the Senior Staff Retirement Plan since 2000, as it is recorded in the City FAMIS system.  Keane contends that he also provided copies of these documents to the Times Union Staff.