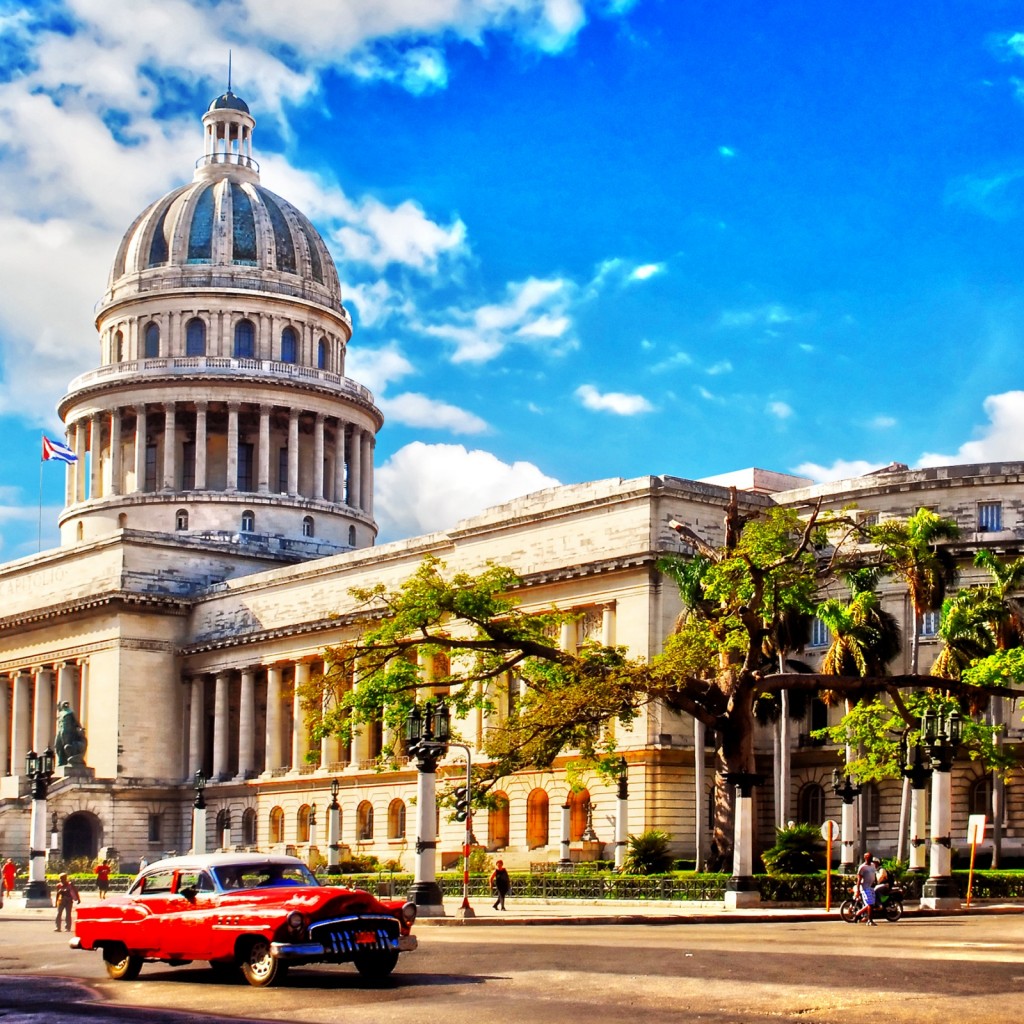 Although much of the Florida Congressional delegation is critical, Tampa Bay area Democratic U.S. Rep. Kathy Castor  hails President Barack Obama's announcement that the U.S. and Cuba are ready to reopen embassies in each other's capitals.
"Today we turn the page on 50 years of acrimony between our two countries with the intent to empower the Cuban people and support the emergence of a democratic, prosperous and stable Cuba," Castor said in a prepared statement. "An embassy in Havana will enable us to effectively promote American interests, protect and assist American citizens traveling to Cuba, and increase engagement with the Cuban people. An embassy is not a gift to a foreign country, but represents a sign that two countries are committed to deepening bilateral relations."
The announcement is the most concrete proposal between the two nations since Obama announced in December that the U.S. would begin the process of re-establishing relations with its communist neighbor to the south.
The two nations have not had official embassies or shared ambassadors since the U.S. broke off diplomatic relations in 1961 after the Fidel Castro-led takeover of the Fulgencio Batista regime. The U.S. does have what's known as an interests section in the same seven-story building that housed the embassy until 1961. Republicans led by Marco Rubio have said they will block any attempt for funding the embassy as well as reject the confirmation of a new ambassador. The New York Times reports that "senior administration officials said on Wednesday that they did not believe they needed Congress to approve new money for the building."
Jeb Bush said it was ironic that on the eve of the Fourth of July holiday in America, "it is no small irony that President Obama prepares to open an Embassy in Havana, further legitimizing the brutal Castro regime."

He said the test of improved relations between Washington and Havana should be about advancing the cause of human rights and freedom for the Cuba people, and says so far, that's not happening. "The ongoing detention of dissidents and continued human rights abuses suggest the Administration's policy is failing this test," he said.
Rubio was equally critical, saying that nothing has changed regarding human rights in Cuba since the president's dramatic announcement late last year of the diplomatic breakthrough with the Castro-led government.
"It remains unclear what, if anything, has been achieved since the President's December 17th announcement in terms of securing the return of U.S. fugitives being harbored in Cuba, settling outstanding legal claims to U.S. citizens for properties confiscated by the regime, and in obtaining the unequivocal right of our diplomats to travel freely throughout Cuba and meet with any dissidents, and most importantly, securing greater political freedoms for the Cuban people," Rubio said in a prepared statement. "I intend to oppose the confirmation of an Ambassador to Cuba until these issues are addressed. It is time for our unilateral concessions to this odious regime to end."
Florida's Democratic Sen. Bill Nelson tersely said, "I still distrust Castro, but we have to get that regime to open up, stop human rights abuses, and give the Cuban people their basic freedoms. I think reopening the embassies is a necessary step in the long process toward achieving that goal."
Meanwhile Congresswoman Castor, who two years ago called for the economic sanctions against Cuba to end after she made her visit to the island, repeated that she hopes Tampa can become the home to a Cuban consulate in due time.
"Formal diplomatic ties are especially important to Florida families, and state policymakers should follow suit to boost student, cultural, religious and business exchanges. I have had discussions with U.S. State Department and Cuban officials regarding a consulate in Tampa and I am hopeful such discussions will bear fruit."
The Chicago Council on Global Affairs released a survey  Wednesday showing that more than two-thirds of Americans (67 percent) support the U.S. ending the trade embargo with Cuba. The survey shows that includes 59 percent of Republicans. However, a majority (64 percent) also doesn't believe that establishing diplomatic relations will weaken the Cuban government.
The data is based on the 2015 Chicago Council Survey of the American public on foreign policy. The 2015 Chicago Council Survey was conducted online by GfK Custom Research using its large-scale, nationwide research panel between May 25 and June 17, 2015 among a national sample of 2,034 adults, 18 years of age or older, living in all 50 U.S. states and the District of Columbia. The margin of error ranges from ± 2.2 to ± 3.1 percentage points depending on the specific question, with higher margins of error for partisan subgroups.