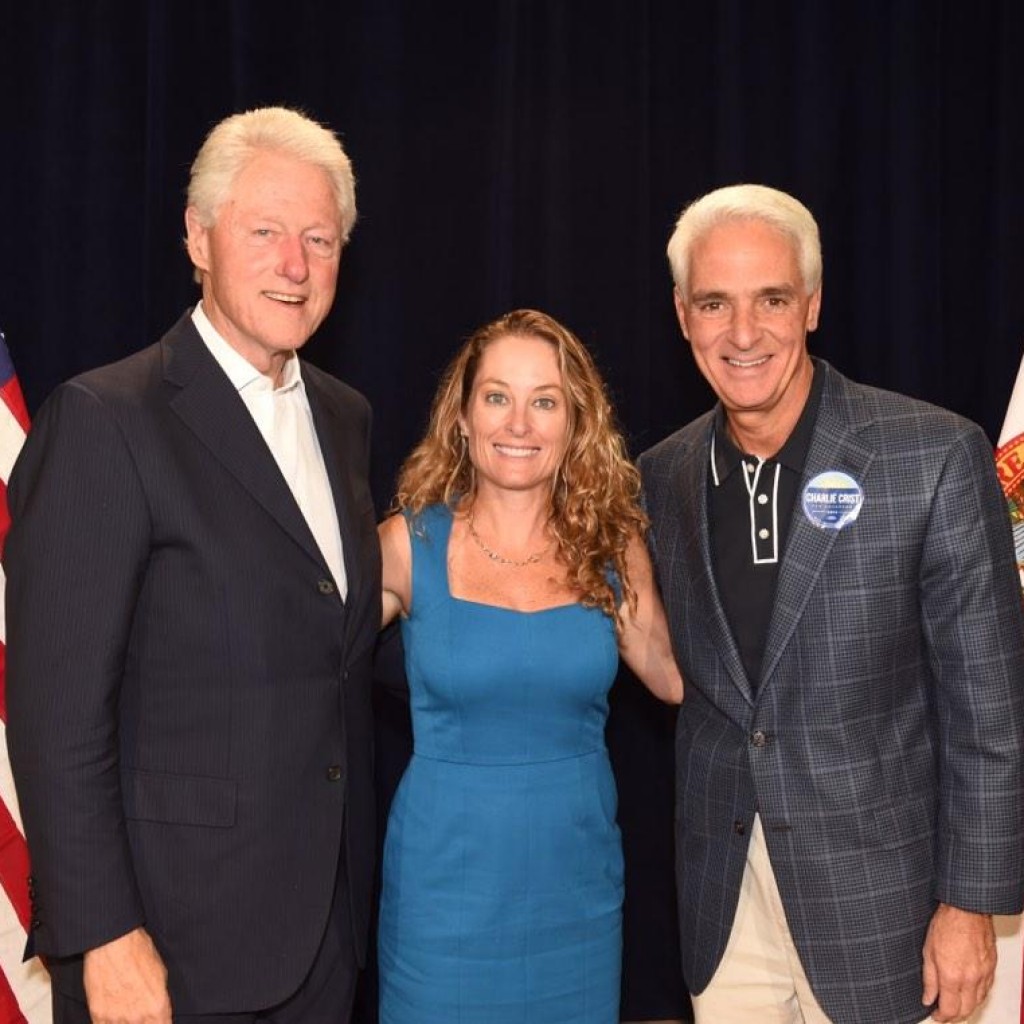 Dr. Dena Minning – a medical doctor and "biotechnology entrepreneur" – has officially filed to succeed her boyfriend and fellow Democrat U.S. Rep. Alan Grayson in the Orlando-based 9th Congressional District, according to records filed today with the Federal Election Commission.
The move makes formal a move that was expected for months, shortly after rumors intensified that Grayson would leave his safe, minority-plurality House district to make a run for the Senate seat being vacated by U.S. Sen. Marco Rubio.
Minning joins a heated now four-way race for the CD 9 seat, which likely become even more Democratic-leaning by the time the Legislature gets done redrawing congressional maps late this summer.
Grayson district director Susannah Randolph and state lawmakers Sen. Darren Soto and Rep. Ricardo Rangel have also declared their candidacies.
Minning's entry changes the calculus in an election that will almost certainly be decided in the primary. Minning may not only split the white vote in a district which is around 40 percent Hispanic, she will also likely split support from within the Grayson camp.
Sources say that while Grayson gave Randolph – half of a progressive Orlando power couple along with Orange County Tax Collector Scott Randolph – his imprimatur while she mulled a run to succeed her boss, his greater interest in the race has been keeping the path open for a Minning candidacy.
Neither Randolph nor Minning have run for office before.
As reported by Frank Torres in the Orlando Political Observer, Minning was welcomed the the fray by her fellow Democratic nomination seekers by remarks laced with spin.
"I look forward to a vigorous discussion of the issues and welcome a healthy examination of each candidates' involvement and accomplishments in this community," said Randolph in a statement Friday.
"I've worked for years in Orange and Osceola County to bring about positive change on the health care, economic and education issues that are important to the middle class. I'm eager to share and compare that record," she added, foreshadowing a likely line of attack against the transplant Minning.
"As the first candidate in this race to file, and the only military veteran, I welcome Dr. Minning to the race," said Rangel, a two-term member of the state House Democratic caucus.
Perhaps most magnanimous was Soto, who remarked simply: "I look forward to have a robust debate with her and other candidates about important issues affecting our district."