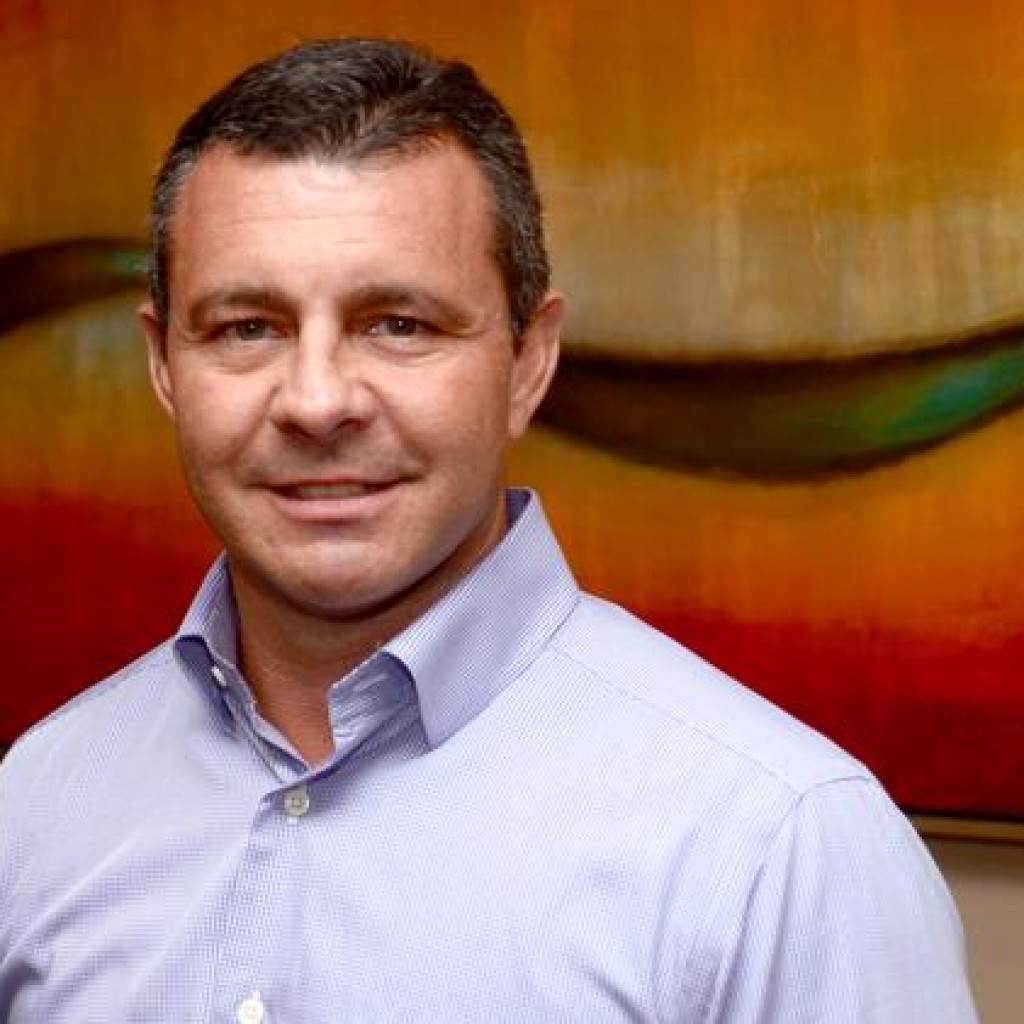 In a four way Senate race, Todd Wilcox will be the first to tell you that he stands out.
The former CIA and Special Forces soldier, now an Orlando businessman, sees his opponents (Carlos Lopez-Cantera, David Jolly, and Ron DeSantis) as "three career politicians," all of whom are running campaigns "on the taxpayer's dime."
Wilcox sees that as a "little bit shady."
"Lopez Cantera should resign his position," Wilcox said flatly during a Wednesday phone interview, pointing out that previously the law said that one couldn't hold an office and run for office.
Resigning, Wilcox adds, would "be the right thing to do," but it's not "what they're going to do," referring to the Lieutenant Governor and the two United States representatives.
Expanding further, Wilcox says that DeSantis is "36 years old; what has he done in life?" Jolly, meanwhile, is a lobbyist who moved into government; Lopez-Cantera, meanwhile, had stints "in the Florida House and as Miami-Dade Property Appraiser."
"What life experiences do they have?"
They are, he reiterates, "career politicians." Whereas Wilcox's run is an "extension of service to [his] country."
Wilcox was in Jacksonville talking to stakeholders, including the JAX Chamber, where he made his case based on his understanding of how business works, especially relative to the port and shipping concerns. I asked him if he was getting resistance given the local ties of Representative DeSantis.
"Everyone I'm talking to says by no means" is DeSantis the chosen favorite son candidate, "especially with his voting record" and his "history of obstruction" in the manner of the Tea Party.
Wilcox is not taking any region of the state as a sure win for more local candidates. One of his goals, in Northeast Florida and elsewhere, is "market penetration," and that will be one of the metrics by which he gauges his success.
Wilcox, who is slowly moving up in the polls, believes the field is wide open. The various Chamber groups, he asserts, are not going to endorse early on. There's no incumbent, and "nobody has statewide name recognition."
This leaves the Orlando Republican an opportunity to say "here's who I am, and here's what I'm about" to the many undecided voters, organizations, and the donor class.
"Everybody's fed up with career politicians," Wilcox adds.
And the former Green Beret's not a career politician.
What he is: a man who sees an opportunity to deviate from business as usual politics.
And he brings a unique value add as well, as he will demonstrate at a National Security symposium at an upcoming RPOF meeting, in which he will "break down the Iran deal," which he terms as a "huge mistake [that] hearkens back to the North Korea deal."
Wilcox says of President Barack Obama that he "can't negotiate his way out of a wet paper back," specifically citing the 60 day review policy as an example of that failure of negotiation.
"I don't think there is a strategy there," Wilcox says. "The President is just biding time, hoping that nothing bad will happen."
In terms of statecraft, he says our adversaries are playing chess while the Obama administration is playing checkers.
"He's on par with Jimmy Carter," Wilcox said of "one of the worst foreign policy presidents" in recent American history.
ISIS, meanwhile, is a "result of the precipitous pullout from Iraq."
Regarding his opponents, at least two of whom are messaging as foreign policy hawks, Wilcox is skeptical as to the depth of their thoughts.
"What experience do they draw on when they speak authoritatively?" Though DeSantis has a "little bit of background," Wilcox is skeptical as to "where they draw that credibility."
We also discussed the battle royale that is the Republican presidential field.
There are, thus far, "not a lot of differences" among the candidates, "like minded Republicans" distinguished more by their different "approach to campaigning" than real policy divergence.
Inevitably, the conversation turned to current frontrunner Donald Trump, whom Wilcox described as "brash and bold… a masterful entertainer" who is "non-PC" and who keys in to a vein in the party grassroots that Wilcox hopes to tap.
From voters to RECs and Chambers, Wilcox says, "everybody's fed up with career politicians" and he applauds Trump for talking about these things.
One advantage of not being a career politician is, Wilcox says, "the opposition research is pretty light on me."
The disadvantages, of course, are that politicians in office can combine campaign and policy trips. And they have campaign apparatuses built.
Of course, recent history in Jacksonville shows that a first-time candidate can run and win. Regarding Jacksonville Mayor Lenny Curry, Wilcox "applaud[s] his recent success" and is "very interested in soliciting his input."
One thing he has in common with Curry: a lean initial operation, with just four or five people on staff. Once fundraising numbers are announced in the fall, however, an "a-team list will be announced," which "will draw a lot of attention from the media."
Finally, with current Senator Marco Rubio hovering around 5% in national Presidential polls, the question had to be asked: does Wilcox worry about Rubio reversing course and running for re-election?
Wilcox is not worried.
"He probably wants to make money if he doesn't get the nomination," he said.
"You don't make much money in the Senate."