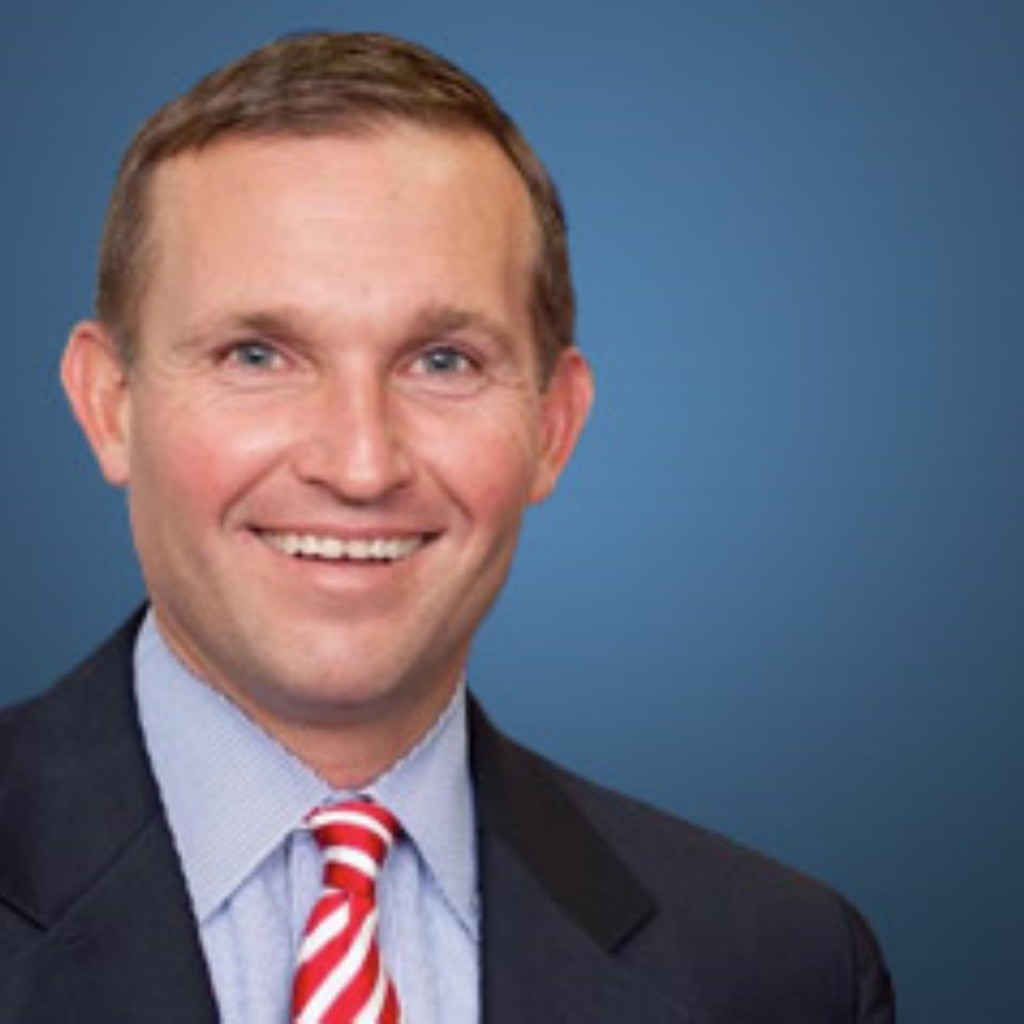 One of the hallmarks of the Lenny Curry administration thus far has been increasing the transparency of the process, which many people both covering City Hall and working inside it thought was necessary. The downside: It makes events like Thursday's presentation of transition subcommittee reports, the culmination of a process begun shortly after Curry's election, necessarily anticlimactic given that the draft versions were available weeks ago.
That being said, the presentation still merits coverage. As is customary with these events, here's a blog of what was said.
The book of transition recommendations is impressive in its heft. A spiral binder, about an inch thick. Each subcommittee was allotted three to five minutes to present, which guarantees a high-level overview.
2:01 p.m.: Curry thanks Tom Petway, Sam Mousa, President Tim Cost of Jacksonville University, and other luminaries. Mentions that he heard from those who participated, "Wow, this is real work."
2:03: Curry turns it over to Petway, who thanks everyone involved. "We want you to understand that this is the beginning," Petway says.
2:05: Susie Wiles: "It was an honor to participate."
2:06: Mousa "appreciated Susie's assistance" and leadership; "grateful for her" and "looking forward to seeing what is in there" and "implementing" recommendations.
2:07: The first presentation, on A Safer Jacksonville, from Frank Mackesy. They were charged to look at Jacksonville Fire & Rescue Department and the Sheriff's Office.  Regarding JFRD, needs of future fire station coverage was discussed. While the department has done a good job maximizing resources, coverage is uneven. Three new fire stations are recommended, including one at the Town Center and one relocated to Normandy Boulevard. The goal is to get the entire community within the top tier of national ratings, providing the best public safety possible to these areas.
2:13: 24 percent of JFRD pumpers, 27 percent of rescue units and 33 percent of ladder trucks are beyond their lifespan. Recommendation: to "embrace the current replacement plan" and "eventually rotate these older vehicles out of service," as replacement parts are becoming hard to find for many of these.
2:15: Time is an elastic concept. Eight minutes in, we are moving to the police side, which is "more esoteric."
2:19: Discussion turns to violent crime. It has gone up because there aren't enough police. Recommendation: Restore the 147 officers Curry promised in the campaign.
2:20: Onto Denise Lee and Blight. Lee begins by reading a definition of blight from the Urban Dictionary.
"The feeling, when walking through a part of town, that this neighborhood has seen better days. The decline of a part of the city from thriving neighborhood to encroaching ghettodom. … The first signs of blight are poorly kept properties, damaged building facades and an increasing number of 'for sale' signs," she read.
"Blight can worsen or recover, but if aided by a poor economy, it can be the precursor to the descent of the neighborhood into ghetto status. Jobs stay scarce, the upper middle classes leave because the area is no longer desirable, the lower middle classes leave to find jobs in other towns. As property values plunge, the neighborhood becomes populated by the very poor, who can't afford to live anywhere else. Since ethnic and class lines often run parallel, the neighborhood often changes color. As buildings fall into disrepair, for sale signs give way to boarded-up windows. In its final state, the neighborhood is a slum, a ghetto, plagued with crime, disease and, above all, crushing, inescapable poverty."
2:23: The recommendation is to battle blight on a neighborhood-by-neighborhood approach, and consider previous plans that had been ignored in the past. Lee recommends a "cohesive measurement" for blight remediation to "accomplish the mayor's key objectives." Specifically, Lee wants a group created with SME who can develop a strategic vision and implement it. She also wants a revived Neighborhoods Department. And a strike team that can "move the needle in favor of beauty over blight." And an increased focus on neighborhood associations to "creatively find solutions."
2:27: Nonprofits are up next. The focus: best practices, improving efficiency and collaboration. A dedicated senior staff person is recommended. Current processes have been reviewed; experts, consulted. A creative strategic plan has been created. The plan is "malleable." Two recommendations are huge. Refining the grants process and making it more efficient, to save money for the city and for contractors, and "restoring confidence." The second recommendation: a director/liaison for nonprofits. Recommended by the U.S. Conference of Mayors, this is a "dynamic" and "forward-thinking" approach. Jacksonville would, if this happened, be the first city in the Southeast with such a position. Currently, we are leaving opportunities on the table. The non-profit sector would underwrite the salary of the position in the launch year.
2:32: Jeanne Miller is up now, for Economic Development. Advises the Curry administration to establish its strategic priorities, then developing a matrix to accommodate them. As stated in committee, a goal would be to increase the per capita income in given census blocks, encouraging investment to drive up the whole area. Regarding economic development, the belief is that the Office of Economic Development is essential. The Downtown Investment Authority needs to remain and stay independent. And so on. These organizations should have a scorecard, and be evaluated annually or biannually. Asset mapping, in terms of underused city owned property, needs to be leveraged and returned to the tax rolls. Regarding Human Resources, a strong leader will draw in resources and buy in. And regarding DIA, it should have the ability to manage and control parking. Also, the push for a convention center, voiced in committee meetings, is still in full effect. As well, refining Jacksonville's "brand" is yet another recommendation. And "mega-projects" should receive special focus, to show this is a "development friendly town."
2:41: Ed Burr on Infrastructure. He advocates for a Neighborhood Department, under the aegis of 1C1J, encompassing social services, senior services, and CPACs. The CPACs are "critical" to the success of neighborhoods, in terms of driving community development. More funding is needed for these. Employment and business licenses are a measure of neighborhood success. Regarding Parks and Recreation, senior services and disabled services are "misaligned" in this area. The Parks Department needs to focus on programming and utilization of the parks. Public Works needs a focus on completing projects that are not finished; there is not sufficient foresight in initial planning, and this stalls projects out. Deferred maintenance is another impact, as seen in sidewalks, et al. $140M in deferred maintenance, in addition to funding ongoing maintenance; this has created a real issue. In Sports and Entertainment, the recommendation is to keep it separate. Regarding the Jacksonville Public Library system, it should be yoked to the Neighborhoods Department. Better coordination and a "dotted-line relationship" would result.
2:49: Ron Salem for Operations, Human Resources, and Productivity. Another recommendation for Neighborhoods, as "good public policy" and a "way of empowering neighborhoods." Information Technology: a "very critical area," should be elevated to a departmental level. 630-CITY: They are collecting a lot of information, and the thought is that it should be utilized more effectively. Expanding the hours to a seven-day system is a possible way forward. Sports and Entertainment should encompass Special Events and report to the mayor. As well, the recommendation is to limit direct reports to the mayor's office. The Grants Process, as it stands, is not clear or especially coordinated, according to Salem. Talks of "silos."
2:54: Johnny Gaffney for Prevention, Intervention, and At-Risk Youth. The committee recommends collaboration with Duval County Public Schools and the Sheriff's Office, a review of neighborhood-based programs, examining of the Jacksonville Housing Authority, and ensuring that owners of rental properties do their part. They also recommend a return of oversight authority (and two FTE) to the Jacksonville Journey, which was stripped during the previous administration. Overlapping functions, he adds, are thwarting effectiveness. As well, there is a dearth of data from certain organizations; Gaffney advocates better data mining and aggregation.
3:02: T.R. Hainline is up for Streamlining Growth and Opportunity. Permitting and planning have "very serious implications for the city's infrastructure and capital needs." To that end, detailed and process-oriented recommendations abound, implemented for minimal costs, yet that could maximize gains. Among those recommendations, a better portal for electronic application tracking. Better communication between agencies. Regarding the city's regulatory system, Jacksonville needs a revamp of its comprehensive plan to make it align with current state law, to make it more manageable. Regarding the Mobility Plan, it can be simplified. Re: the Concurrency System, it has not been updated since 1991; no good. And the zoning code, likewise, is old-school, and doesn't accommodate the 21st century. Apparently, "ice houses" were recently removed from it. And regarding transportation planning, Hainline says it has been mixed. A fully staffed transportation division is a recommendation. Improving funding coordination with state and federal agencies would, says Hainline, increase the funding many times over. "Our permitting processes are where economic development has to get through."
3:09: Petway: "that concludes our report." He acknowledges "senior members" of the transition team, who are now firmly ensconced in the fourth floor of City Hall, but who also did a lot of the heavy lifting for this process.
3:10: Curry: "Success is based on putting smart people around you … who question the status quo." Curry likes "smart … successful people" who "push you." He believes this group is that.
3:11: Lee with a call to everyone in the group to download the Fight Blight app. Hopefully she gets a commission.
3:13: Mousa mentions that many of these recommendations, such as a chief of staff for a Transportation Division, are budgeted. Also gives props to Jeanne Miller for the Economic Development plan aligning with the mayor's priorities. And to Undersheriff Mackesy, Mousa mentioned that public safety vehicles will have a "slight advantage" when it comes to replacement, which is consistent with comments he made during the budget review sessions.