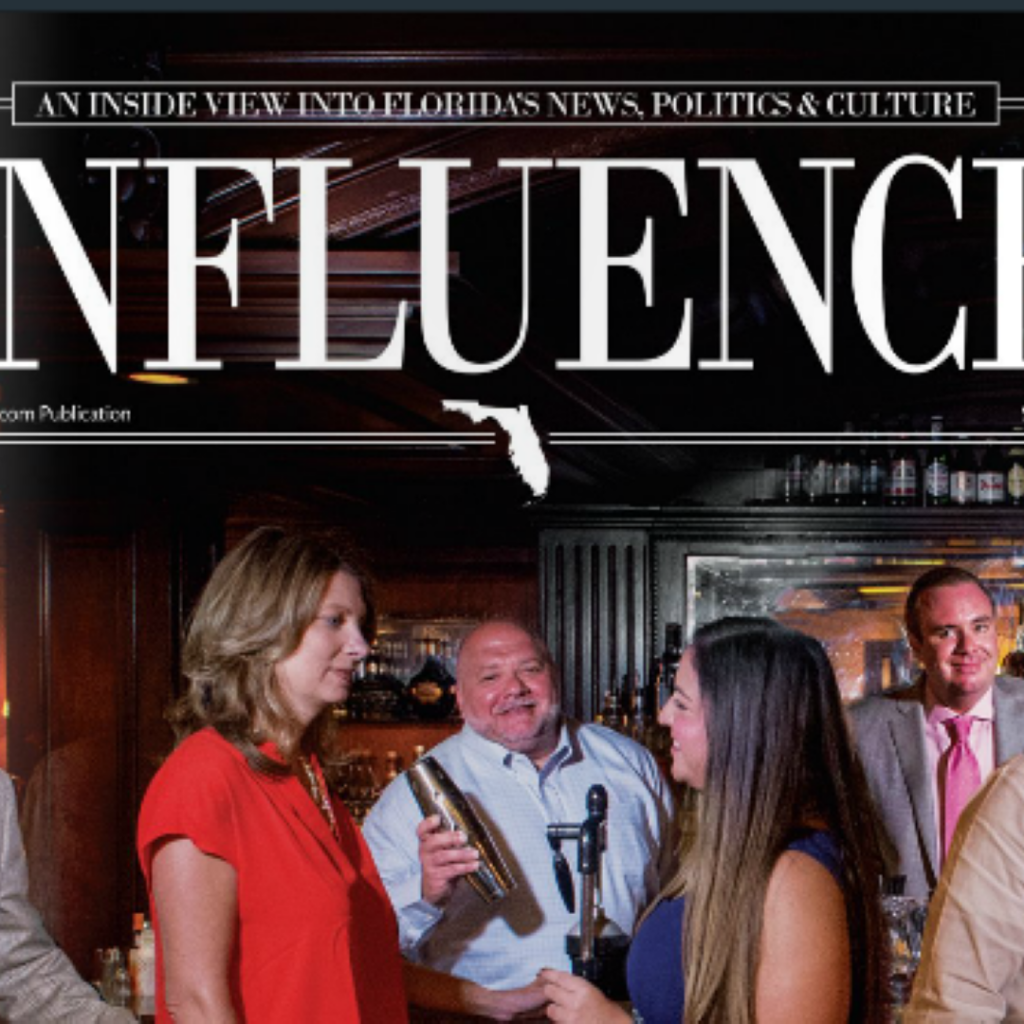 The second edition of INFLUENCE Magazine should have already arrived in your mailbox. If it has not and you would like to receive a hard copy of this inside view into Florida's news, politics, and culture, please drop me a line.
As you can imagine, I've read everything in INFLUENCE several times, backwards and forwards. But, honestly, I have not read the magazine since it was published.
Going through it one more time on a lazy Sunday, underlining the sentences and paragraphs I really liked, here are thirteen things I especially enjoyed about the latest issue of INFLUENCE Magazine.
— Tony Fabrizio and Ben Pollara behind the bar in the cover photo. Wherever that bar is, I want to have a drink there.
— Southern Strategy Group's ad on the inside cover. Of course I LOVE every ad because that's how a magazine like INFLUENCE gets published. That said, you have to give it to SSG for its sharp, creative external communications.
— This line from Martin Dyckman's review of Stacy Braukman's book "Communists and Perverts Under the Palms": "… The pamphlet feared more homoerotic photographs, including one of a bondage situation and another of oral sex in a public restroom and a glossary of what it claimed were sex terms."
— Pollara's tough ad on "Why I'm quitting Tallahassee."
— Christine Sexton's obit for Tammy Meyerson, who "left behind a legacy of caring, professionalism in Tallahassee and beyond"
— Nelson Diaz' answer in his Fourth Floor File about what swear word he uses more often: "Cono."
— How smart are columnists Blake Dowling, Ryan Cohn, Karen Moore, and Steve Vancore?
— Sen. Jeff Brandes' quote in Mitch Perry's profile of Sen. Jeff Clemens: "I think he's a libertarian leaning Democrat. I'm a libertarian-leaning Republican, and we find a lot of common ground."
— The rich photography of my father-in-law, Benjamin Todd, for the story about craft brewers.
— Speaking of photography, Mary Beth Tyson's black and white number of Speaker-to-be Jose Oliva is amazing, as is her portrait of Yolanda Cash Jackson. Can she light up a camera or what?
— Aaron Gober's (The Tailor of Adams Street) perfect line, "I tell everyone, 'Look, if you are not a little uncomfortable with what you just bought from me, then I didn't do my job.'"
— Couldn't you listen to Van Poole and Sandy D'Alemberte all day?
— Every. Single. Word. of Bob Lotane's "What I've Learned" interview.