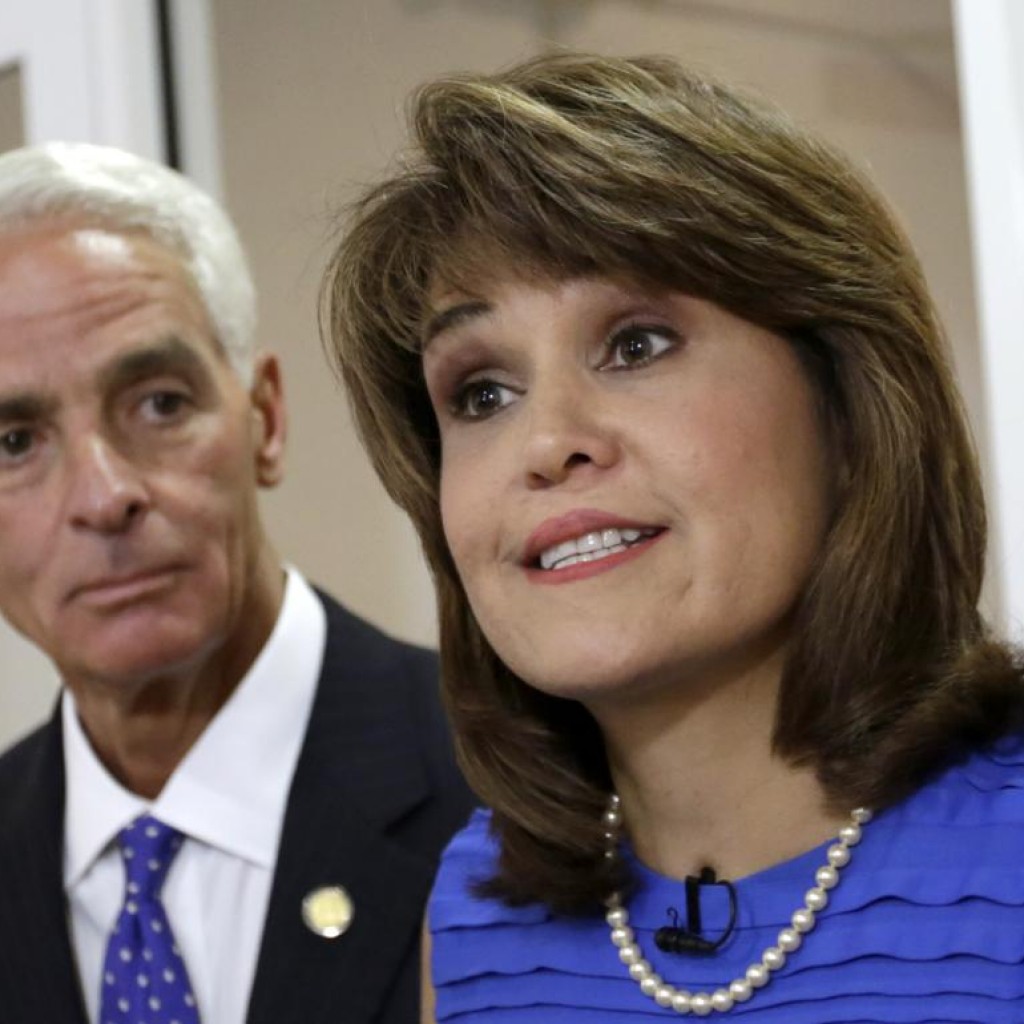 Annette Taddeo still clings to the impression that she is "middle class." But that claim is becoming more tenuous with each passing day.
For those who don't remember, here is a quick refresher.
Taddeo, Charlie Crist's former running mate and a current Democratic congressional candidate, had openly proclaimed a middle-class lifestyle, even as she lives in an unambiguously non-middle-class 6,500-square-foot Miami home assessed at $1.25 million. In April, Taddeo told MSNBC she was part of the "middle-class," despite 15 months earlier listing a net worth of $5,713,300.
Now, Taddeo is running against first-year Republican Rep. Carlos Curbelo for Florida's 26th Congressional District, a swing South Florida district that alternated between the two parties in the past two election cycles.
As part of her campaign, Taddeo was required to file financial discourses with the Clerk of the U.S. House of Representatives, which she submitted Aug. 13.
Contained within that form is a glimpse of what she deems "middle class."
The eight-page document indicates Taddeo owns more than 50 trust funds, a number of tax-deferred IRAs and wealth management accounts, each valued between $1,000 and $250,000.
Taddeo's portfolio, visible below, clearly does not accurately demonstrate the lifestyle she claims. Even calling assets like hers "upper" middle class would be a stretch.
Perhaps she meant "upper, upper middle class" – but it is certainly not the image she presents on MSNBC, or to voters.
"Only in the fairy tale land of Annette Taddeo does having hundreds of thousands of dollars in trust funds make you a member of the middle class," says Chris Pack of the National Republican Congressional Committee.
While there is nothing wrong with being wealthy in America – we all aspire to a portfolio like hers – claiming (relative) poverty for political gain is nothing less than disingenuous.
And passing yourself off as something you are not is simply a lie, which rarely goes over well with voters you need on your side.
"With such a disconnect from actual middle-class families," Peck concludes, "It's no wonder that Annette Taddeo has never won a race."