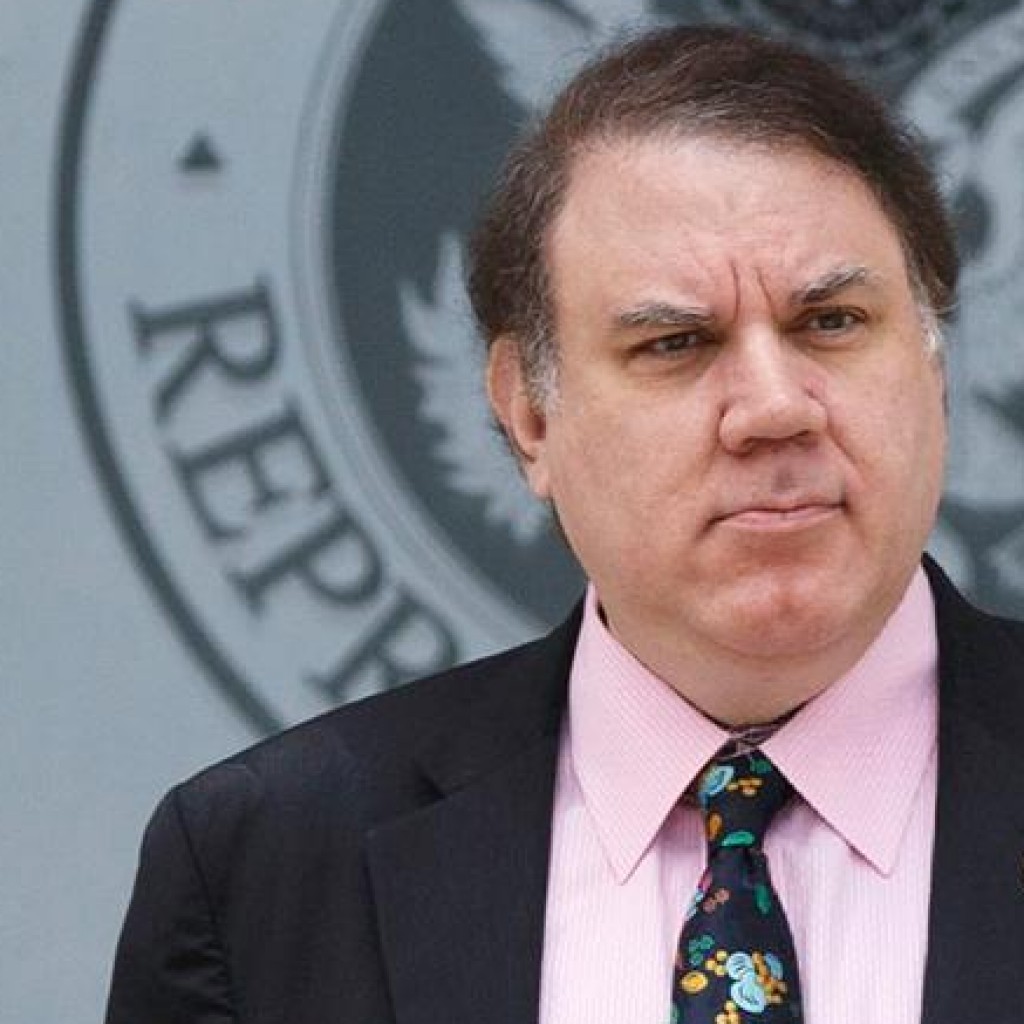 Alan Grayson seems to have a knack for alienating many of his colleagues on Capitol Hill.
Of course, the brash Orlando liberal – who is now running for the Senate – has no one else to blame but himself, something he would never admit.
So he does the next best thing: accuse them all of lying.
The latest example of an extreme lack of self-awareness comes from Marc Caputo of POLITICO, reporting on an undercover video of Grayson's appearance at a private California fundraiser. The two minute, 43-second clip shows the Florida congressman mocking the "stupid" intelligence community in the Obama Administration over classified intelligence reports about Syria.
Caputo writes that Grayson blasted Obama for "pressing for 'another dumb war' by giving Congress questionable evidence" about Syria's purported use of chemical weapons in 2013.
"Regarding Syria, Grayson said on the video that the case for military action rested on one intercepted phone call," the article goes. "But, he said, the administration wouldn't let him hear it … 'You know why, right? Isn't it obvious?' he asked the crowd on the video. 'Because they were faking it. They were faking it.'"
Now, why would a sitting member of Congress accuse the president (of his own party, mind you) of "faking" intelligence, basically calling him a liar?
Caputo might not have addressed that question in his piece, but others have.
One answer came about two years ago when the House Intelligence Committee denied Grayson access to classified reports on Syria — because they simply don't trust him with it.
Josh Gerstein — also from POLITICO — addressed the subject in 2013:
"(Panel) members present at the meeting voted unanimously to deny Grayson access to some of the information he was seeking … Other records were denied to him on a 14-1 vote, with Rep. Jan Schakowsky (D-Ill.), the sole dissenter …"

"In a letter to Grayson … House Intelligence Committee Chairman Mike Rogers (R-Mich.) explained the denial by pointing in general terms to panel rules that say such requests are decided by considering 'the sensitivity to the national defense or the confidential conduct of the foreign relations of the United States of the information sought … the likelihood of it's being directly or indirectly disclosed [and] the jurisdictional interest of the member making the request.'"
Grayson could not be trusted with sensitive info, so – in an epic fit of sour grapes – he accuses the Obama Administration of faking intel he wasn't permitted to see.
"The so-called intelligence community is the stupid community," Grayson says on the video. "I mean, these people pretend to know everything that they pretend to know. They don't know it at all."
It might be true they don't know, but neither does Grayson — because he was not trusted to.