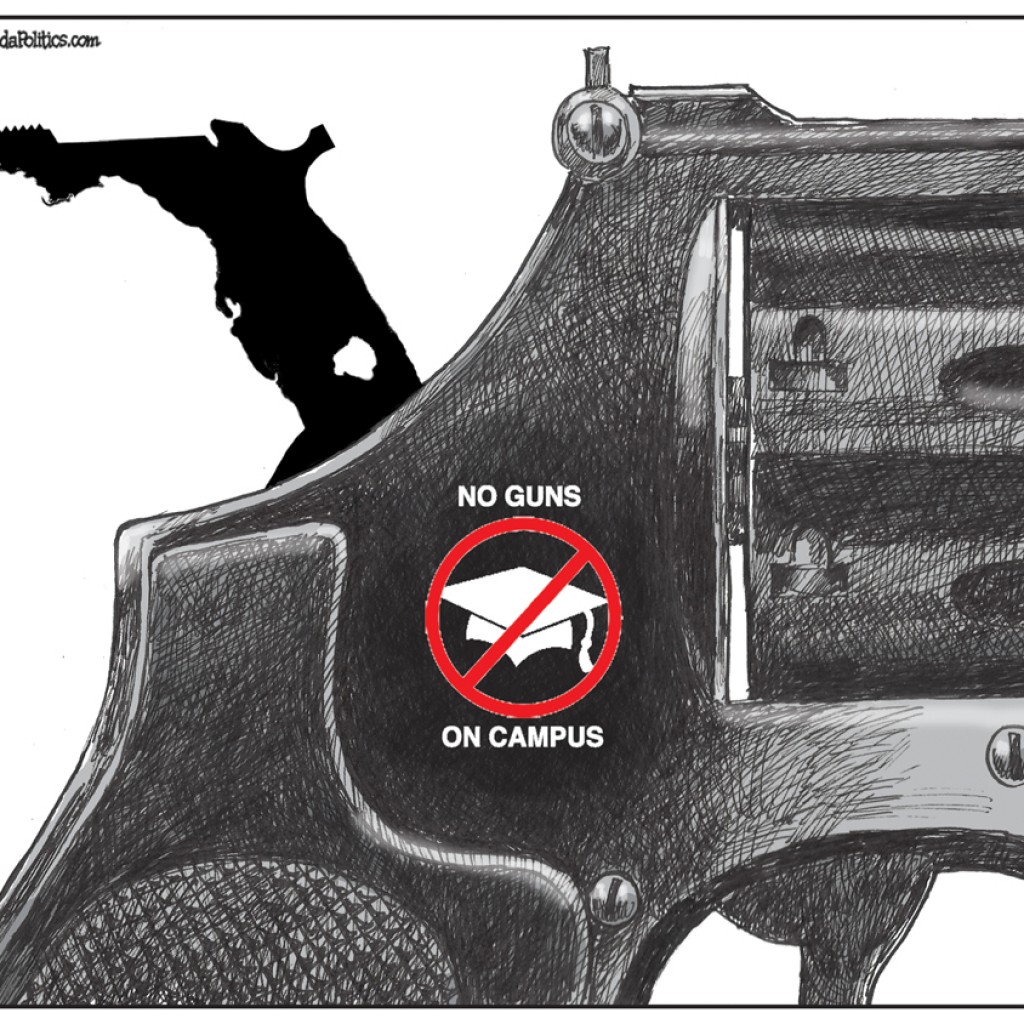 It's presented as the next program in the OneJax Institute's "Civil Discourse" series.
But an upcoming forum on the UNF campus called Gun Control: A Loaded Topic, could get a bit heated.
The free event, moderated by UNF president and former Jacksonville mayor John Delaney, will feature both supporters and opponents of the so-called "campus carry" bills moving through the Florida House and Senate.
Senate Bill 68 and House Bill 4001 would allow people aged 21 and older with concealed weapon permits to bring their firearms on public college and university campuses.
In the wake of the mass shooting last week at an Oregon community college, emotions are running even higher than usual around the issue.
Delaney has gone on record as opposing the legislation. He's joined by Florida State University President John Thrasher, a former senator who says his views on the issue changed after a tragic frat house shooting on the FSU campus that killed the daughter of a close family friend.
While campus groups and university presidents oppose the bills, influential lobbying organizations like the NRA, Florida Carry and Students for Concealed Carry are backing them.
The One Jax forum will feature NRA representative Cord Byrd and Florida Carry spokesperson Eric Friday.
And on the opposing side, noted Jacksonville criminal trial lawyer Bill Sheppard, and former Jacksonville Jaguar offensive lineman Richard Collier (paralyzed after being shot fourteen times).