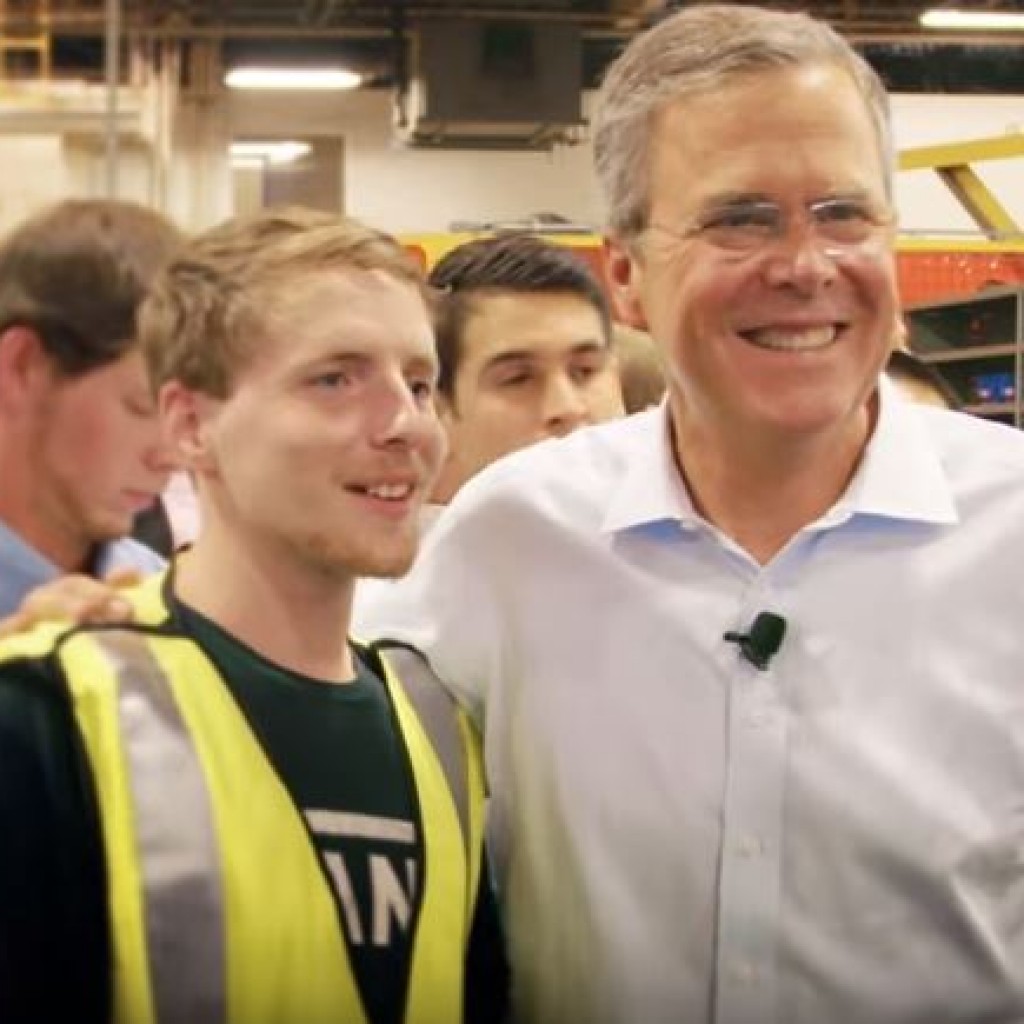 A new TV spot from the super PAC supporting Jeb Bush hits the New Hampshire airwaves this week promoting the Republican presidential candidate's history of disrupting politics as usual.
First reported in CBS News, "Town Hall" is a 30-second spot produced by Right to Rise USA that will start running in the first-in-the-nation primary state. The ad features a strong anti-establishment message.
"We need to disrupt the old order in Washington, D.C.," Bush says in the spot, over a photo of President Obama and Hillary Clinton. Next is a variety of clips showing Bush campaign events to spotlight the former governor's conservative record along with reviews of his recently announced tax plan.
"We can do a lot better by applying conservative principles," Bush says. "What we need is leadership to fix a few big things so that this country takes off and soars."
Bush, who struggles in recent polling against other GOP political outsiders – Donald Trump, Ben Carson and Carly Fiorina – has been campaigning in Iowa this week, emphasizing his record as a "disrupter" to voters who seemingly favor rivals from outside the Washington beltway.
"I've never lived in Washington, never been part of Washington," he said at an Iowa event on Wednesday. "I just have the skill set to disrupt the beast."
Right to Rise bought airtime in New Hampshire, and another version of the ad will run in Iowa, campaign spokesman Paul Lindsay told CBS News. The PAC's media blitz includes $37 million spent on ads in early state races, scheduled to run through February.
"Town Hall" is part of that new buy.