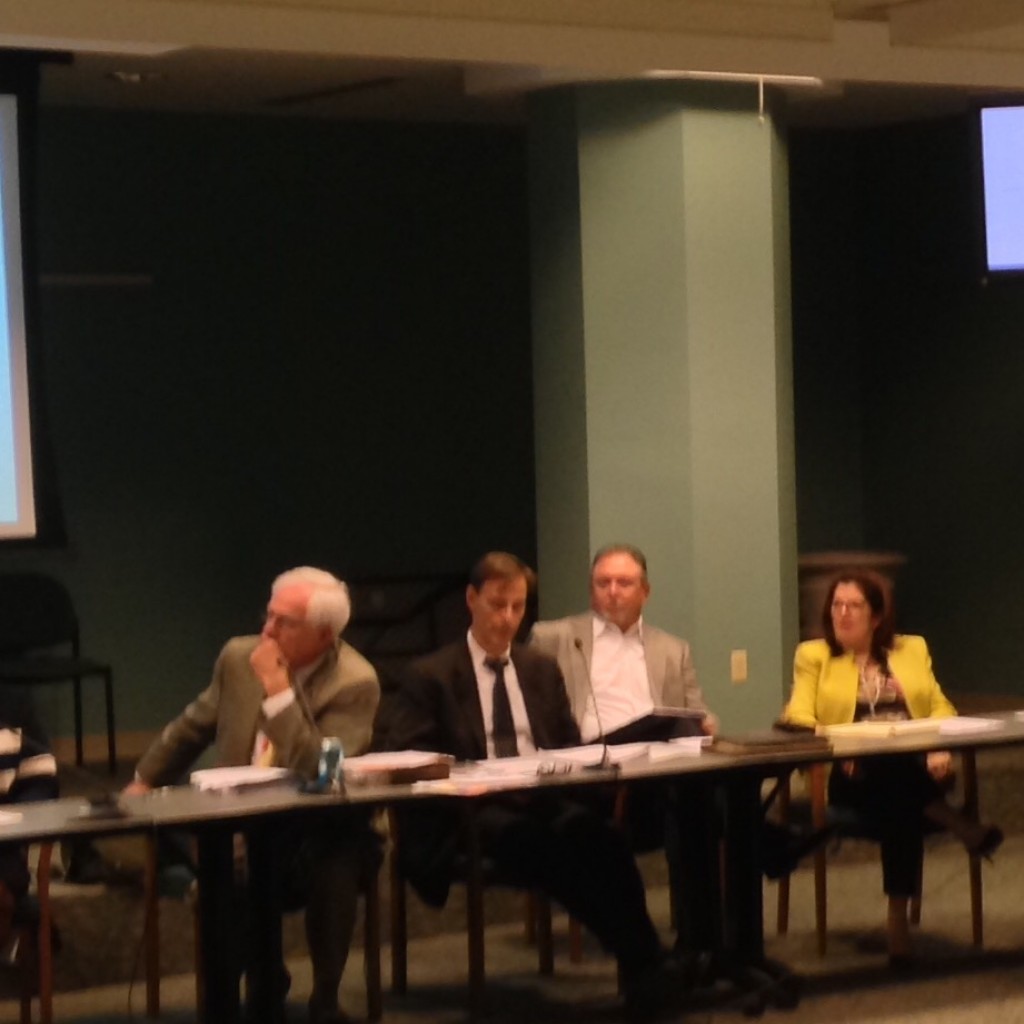 Jacksonville City Councilman Bill Gulliford has long been concerned with what he calls "neighborhoods in decline."
Thursday afternoon's Jacksonville Housing Roundtable, which convened stakeholders from the business, policy and non-profit sectors, was an attempt to bring together new perspectives on best practices related to abandoned property and blight.
With about 30,000 abandoned properties on the Duval County registry, the crisis is clear.
Eric Selk, executive director of the HOPE NOW Alliance, described the urgency of this effort, saying that in just a year, the number of these properties, which he had estimated tat about 14,000, had doubled.
Selk pointed to a familiar issue, that being the silo mentality.
"Different entities have different processes," Selk said as he urged collaboration, clarity, relationships, and education.
"Everybody wants to get through the process. I want something to happen. You want something to happen," Selk said, urging people to think about the role of HUD and Government Sponsored Enterprise programs.
To that end, representatives from Freddie Mac, Fannie Mae, and HUD spoke.
The Freddie Mac representative spoke of her organization's interest in working with local municipalities, with a special emphasis on ensuring that homeowners get into those properties, to promote neighborhood stabilization.
The Fannie Mae representative, meanwhile, discussed the disposition of its Real Estate Owner properties to promote neighborhood stabilization, which includes a "FirstLook" program that is designed to give preference to owner-occupants and nonprofits for 20 days before a more general listing.
As well, Fannie Mae requires borrower education, to avoid the kind of defaults that can send neighborhoods into tailspins.
Gulliford noted the decline in real income in Duval County, discussed in the Block by Block event this week. The decline in real income in the past decade and a half parallels the increase in investor-owner properties, which become rental properties and, too often, harbingers of neighborhood decline.
He also mentioned how the drastic decline in property values in blighted neighborhoods has led to owners, or heirs, to simply walk away, which only accelerates the process of neighborhood decline.
Foreclosure is a significant issue in Florida, with the third-highest percentage of foreclosures in the country, trailing New Jersey and New York, and a foreclosure process that can take up to three years.
Some concepts floated to mitigate the local crisis included a fixed definition of what an abandoned property is.
"It's sort of like pornography, we know it when we see it," quipped Selk, who urged city leaders to get started on it quickly.
Identifying factors for what might constitute an abandoned property ranged from broken windows, stripped copper wiring, and other obvious manifestations of physical neglect to an extended disconnection of utilities, as Director of Blight Denise Lee said.
Accelerating the foreclosure process, a banking industry rep said, could counteract the issues that wreck abandoned homes and the neighborhoods around them; abandoned homes and properties are often staging grounds for crime.
A wrinkle: The industry can't flood the market with REO houses because they would depress the market value of other properties for sale.
This boosts the shadow inventory of abandoned properties.
Another issue familiar to those following this crisis: "zombie foreclosures," in which the bank starts the process, the homeowner vacates, and then the bank stops the foreclosure process unilaterally.
Jacksonville, it was said, was an "epicenter" of the problem.
The role of the loan servicer also came into focus.
A representative from Wells Fargo said that "no one wins when there's a foreclosure."
To that end, the bank works with customers facing payment difficulties, helping them to stave off foreclosure, ascertaining issues ranging from the type of financial hardship to the customer's equity position.
Unfavorable debt to income ratios, he said, are a red flag showing the bank that the loan is a candidate for default.
Wells Fargo services one of every six home loans in the country.
Solutions that were implemented elsewhere were discussed to quell the tide of abandoned properties. A concern expressed was that much of Jacksonville's housing stock isn't brick, but instead is "stick" housing or stucco.
For some of the more dilapidated properties, demolition may be the way to go.
Figuring out what works for Jacksonville is obviously paramount. The problems have been identified; the solution set, thus far, has proven elusive.
Next steps, Gulliford said, include convening with the Lenny Curry administration on a strategy to mitigate such issues.
Discerning what the precise entity needs to be to handle these issues is still a challenge, yet Gulliford asserts that there must be a "focal point," a "singular point of interaction."
Though some comparisons have been drawn to how cities like Detroit and Baltimore handle such issues, including the use of code enforcement, Gulliford cautioned that one size fits all solutions "may not be viable."
Baltimore, which has had success, has 100 code inspectors; Jacksonville, 27.
And Gulliford added that recent initiatives, like the code enforcement sweep at Section 8 apartment complexes like Eureka Gardens, diverts manpower from other tasks.
A solution would seem to be to hire more code enforcement officers. To do that without undue revenue impact, Gulliford suggested that a way forward would be to have code enforcement officers who are "strictly focused on housing," funded from the vacant property registry funds.
Councilman Garrett Dennis, chairman of the Neighborhood Improvement and Community Enhancement committee, asserted that "we have a lot of work to do, but we don't have to reinvent the wheel."
One suggestion that he had, regarding neighborhoods with dilapidated housing stock: demolition of those houses, coupled with the repurposing of properties that had fallen into disrepair.
Depending on neighborhood needs, multifamily or single-family homes could be built on these newly vacant lots.