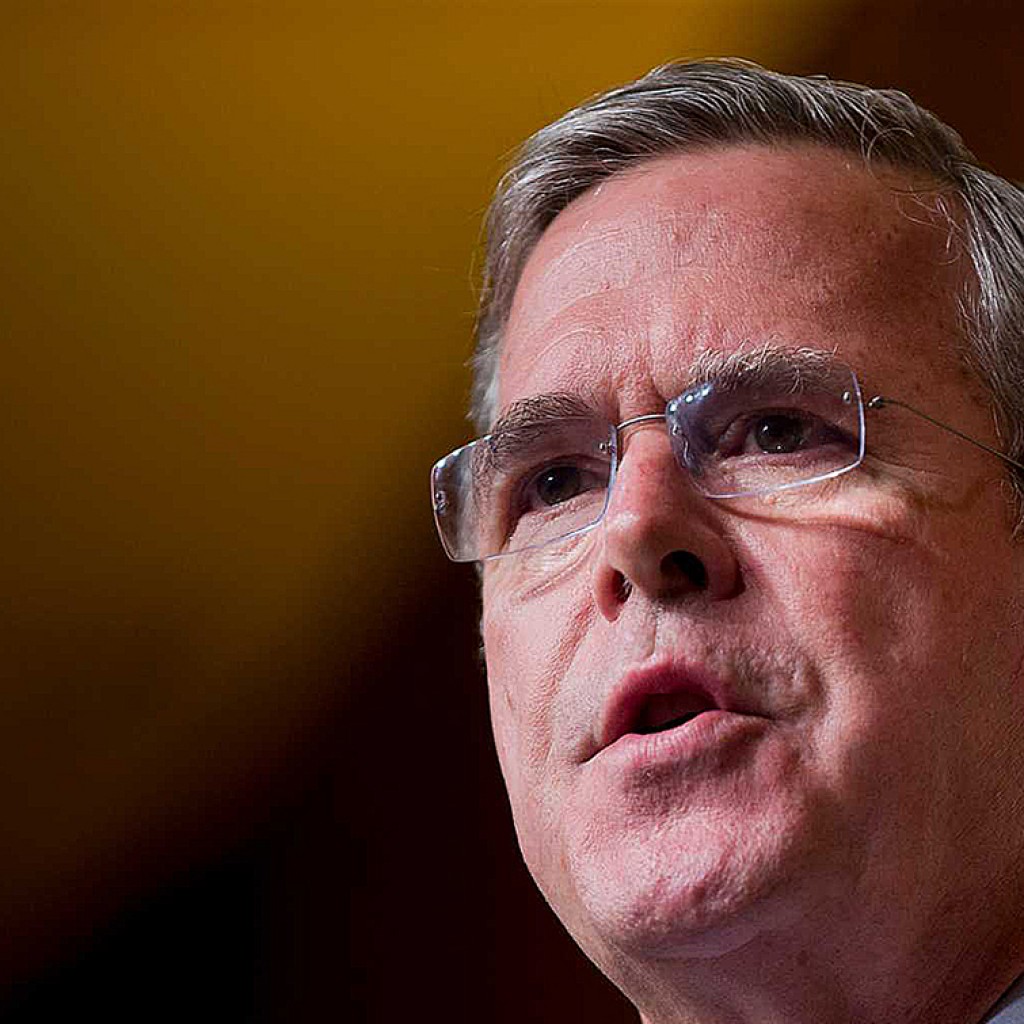 With the announcement of a Broward County campaign organization on Friday, GOP presidential candidate Jeb Bush is enjoying a wave endorsements from more than 130 state leaders, including 20 of Florida's 26 state senators.
Earlier this month, Florida House Speakers for Jeb and the Jeb!2016 Miami-Dade County Campaign Leadership announced the support of three Florida Cabinet members and 11 congressional representatives from the Florida Delegation.
This latest latest outpouring from Broward comes as the former Florida governor struggles in home state polling. Donald Trump and Ben Carson, among others, are leading the pack recently by appealing to voters looking toward candidates with strong anti-establishment messages.
Broward County Republicans lining up behind Bush include former U.S. Sen. George LeMieux of Fort Lauderdale as honorary campaign chairman; state Rep. George Moraitis and County Commissioner Chip LaMarca are county co-chairs.
According to a prepared statement from Bush campaign officials, the initial Broward County campaign list includes:
Jeb 2016! Broward County Campaign Organization:
Honorary Chairman
U.S. Sen. George LeMieux*

Honorary Co-Chairs
State Rep. George Moraitis
Broward County Commissioner Chip LaMarca*
Campaign Committee Chairs
Ed Pozzuoli*
Paul Sallarulo
Shane Strum*

Campaign Committee Organizational Chairs
Maureen Jaeger
Rocky Rodriguez
Campaign Committee Co-Chairs
Milton Aponte
Jim Blosser
Dr. Miya Burt-Stewart
Sam Chagani
Berthy De La Rosa-Aponte
David DiPietro
Georgette Sosa Douglas
Cindy Guerra*
Sherry Hage
Jon Hage
Dr. Art Keiser
Belinda Keiser
Clarence McKee
Elaine Miceli Vasquez
Sally Musser
Ryan Reiter
Justin Sayfie
Colleen Stolberg
Norman Tripp
Kevin Tynan*
Sheela Van Hoose
Levi Williams, Jr.
Bob Wolfe, Jr.
Zach Zachariah, M.D.

Broward County Campaign Leadership
Fort Lauderdale City Commissioner Bruce Roberts
Lighthouse Point Mayor Glenn Troast
Lighthouse Point City Commissioner Michael Long
Oakland Park City Commissioner Shari McCartney
Hollywood City Commissioner Patty Asseff
Hillsboro Beach City Commissioner Victoria Feaman
Broward County Republican Party State Committeeman Rico Petrocelli*
South Broward Hospital District Commissioner Laura Raybin Miller
Florida Senate President James A. Scott (1994-1996)
Fort Lauderdale Mayor Jim Naugle (1991-2009)
Coral Springs Mayor Vincent Boccard (2012-2014)
Coral Springs Vice-Mayor Tom Powers (2008-2014)
Broward County Court Judge Catalina Avalos (2005-2009)
Broward County Republican Party State Committeeman Ed Kennedy (1996-2000, 2004-2012)
Nuvia Abigantus
Ileana Almeida Esq.
Joel Altman
Susan Aprill
Dr. Luis Barreras
Heather Baumwald
Kim Bentley
Nancy Blosser
Tracy Briggs
Rosa Brito
Alfred  Bulkan
Andy Bulkan
Jerome Bulkan
Gloria  Bulkan
Phyllis Bulkan M.D.
Kim Campanile
Charlie Caulkins
Ashton Charles
Joy Cicero
Lauren Cobb
Brady Cobb
Syliva Cobo
Joseph Cobo, Sr.
Richard DeNapoli*
Richard Ferris
Jean Findeiss
Cliff Findeiss
Lina Garcia
Phillip George M.D.
Mary George MD
Samuel Goren
Juanita Gray
Laurel  Harris
Doug Harrison
Suzanne Higgins
Karin Hoffman
Robert Keiser
Kaki Kirby
Rob Kornahrens
Eileen LaMarca
Julie Lauder
Nadina Lavernia
Dr. Ivan Lavernia
Donna Linder
Andrea Macatangay
Johanne Marcoux
Louise Marks
David Maymon
Barbara McNulty
Michele Merrell
Gladys C. Millan
Linda Mills
Cristina Mineo
Heather Moraitis
George Morgan, Jr.
Lisa Oliveri
Mark O'Loughlin
Camille Petrocelli
Lais Pontes
Georgina Pozzuoli
Tina Quant
June Quinn
John Radtke
Nancy Reyes
Carlos Reyes
Brandon Rodriguez
Daniel Ruoss
Elaine Salen
Kathy Salerno
Ron Scott
Daniel Seigel
Dr. Tiffany Sizemore-Ruiz
Phil Smith
Dennis Smith
Margaret Stein
Theresa Sutton
Priscilla Swanberg
Daniel Taylor
Joe Thomas D.D.S.
Cynthia Wagner
Christine Welch
Richard Welch
TC Wolfe
Alexis Yarborough
Rachel Zachariah
Reggie Zachariah
Alexander Zachariah, Esq.
Richard Zaden
*Indicates former chairman of the Broward County Republican Executive Committee