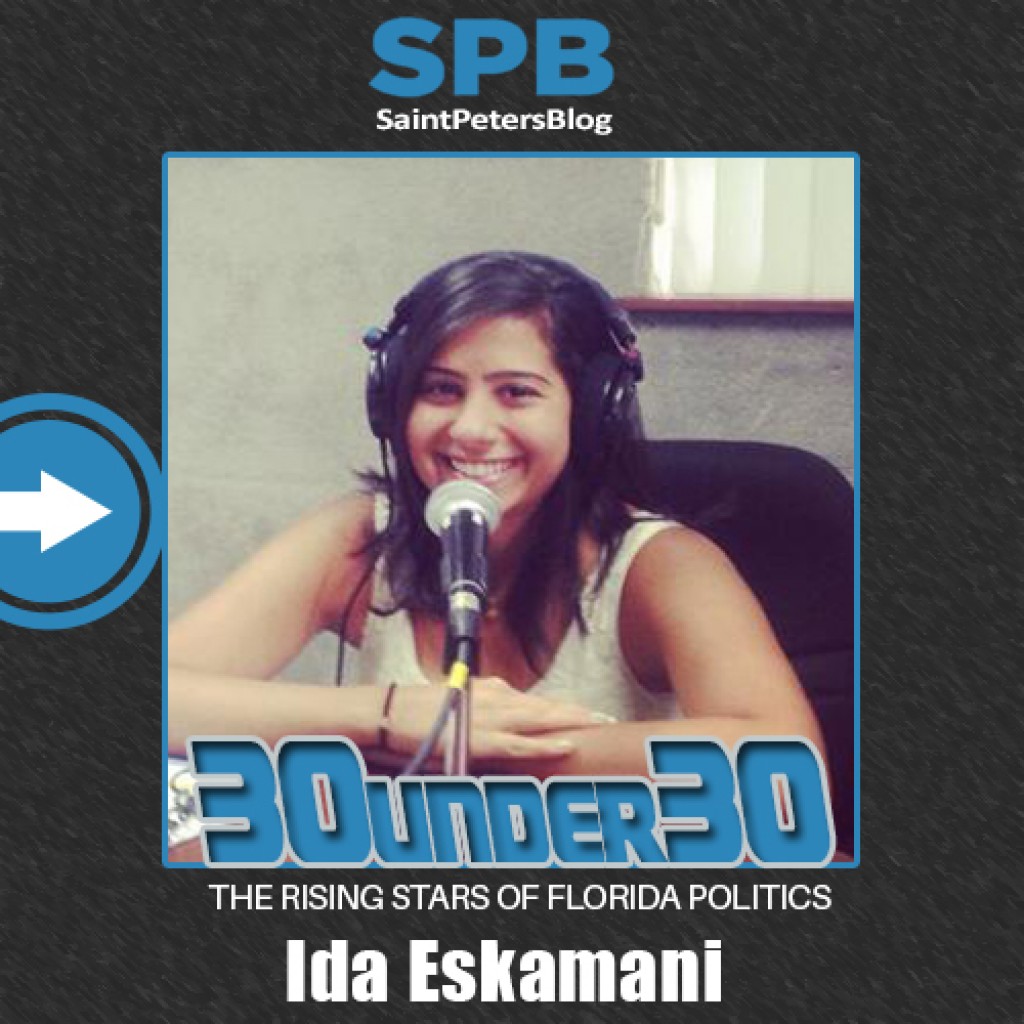 Equality Florida Development Officer Ida Eskamani says that for her, the personal is the political.
"Our personal experiences are directly connected to the greater societal structures of power, privilege and oppression we work to dismantle through political advocacy," she says when asked what principles she would put above politics.
The 25-year-old Orlando resident credits her high school American History teacher Christopher Norris in igniting her passion for the political life. She also gives tribute to her Iranian-American parents who she says instilled in her a dedication to public service and social justice.
Eskanami studied at the University of Central Florida, where she became the president of the College Democrats. After graduating with degrees in political science and sociology in 2012, she got her first political gig when former state legislator and current Orange County Tax Collector Scott Randolph hired her as a fundraising assistant when he chaired the Orange County Democratic Party. "We had record-breaking fundraising," Eskamani boasts.
She also worked on Bill Nelson's successful re-election victory over Connie Mack IV, and afterward was selected to be a White House intern in the spring of 2013. From there followed a stint with Florida CHAIN, the healthcare advocacy group, and as finance director for state Rep. Joe Saunders' re-election campaign.
In addition to her work at Equality Florida, she's also worked on Carlos Guillermo Smith's House District 49 campaign.
As a self-described advocate for social justice, she says the people she most admires in politics is every Black Lives Matter activist and #ShoutYourAbortion participant.
If she wasn't working in politics, Eskamani says she'd probably be working as a roadie for a "political punk rock band."
She can be found on Twitter at @ida_v_e and at Facebook at Facebook.com/ida.v.eskamani