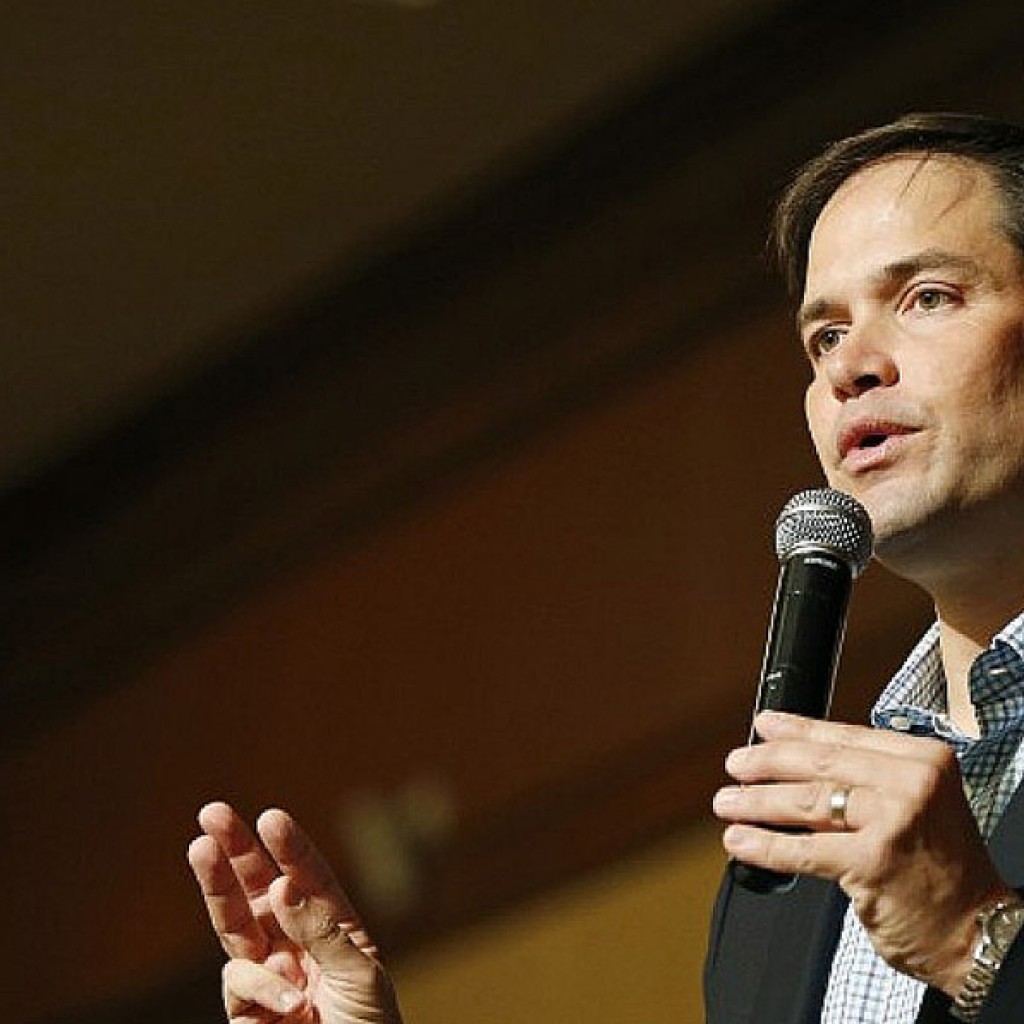 Republican presidential candidate Marco Rubio pitched himself as a fresh face in his party's crowded primary contest during a Monday night campaign stop in Utah.
The 44-year-old Rubio spoke about outdated government policies that haven't kept up with disruptive technologies such as ride-hailing company Uber.
He called the 2016 election "a generational choice" – a subtle jab at 62-year-old Jeb Bush, a fellow Florida Republican who is competing for similar voters.
Rubio didn't mention the former Florida governor or any of other 2016 contenders by name during his 30-minute speech.
He drew his loudest applause in conservative Utah with calls to repeal President Barack Obama's 2010 health care law and beef up military spending.
About 300 people attended the indoor rally at fairgrounds in Salt Lake City, about a mile away from the headquarters of the Mormon church.
The Florida senator was briefly a member of the faith during his childhood in Las Vegas, a fact that could reverberate with voters in Utah, where about 60 percent of the state's residents are members of The Church of Jesus Christ of Latter-day Saints.
Rubio, his sister and his mother were baptized in the LDS Church but returned to Catholicism by Rubio's early teen years. His campaign said he has not asked the church to remove his name from a list of the faithful.
He didn't mention his Mormon ties during his Monday speech but noted he not been in Salt Lake City since he was 9 years old. He recounted that trip to visit famous Mormon sites in his memoir, "An American Son."
Stan Lockhart, the former head of the Utah Republican Party and a co-chair of Rubio's Utah campaign, said Monday that he thinks Utah voters will be more interested in hearing what Rubio has to say about problems facing the country.
"I think that's secondary," Lockhart said of Rubio's childhood Mormonism.
After Rubio's Monday night rally, the Florida senator went to a fundraiser at a private home in the Salt Lake City area. Tickets for a round table event started at $2,700, followed by $500-per-person reception.