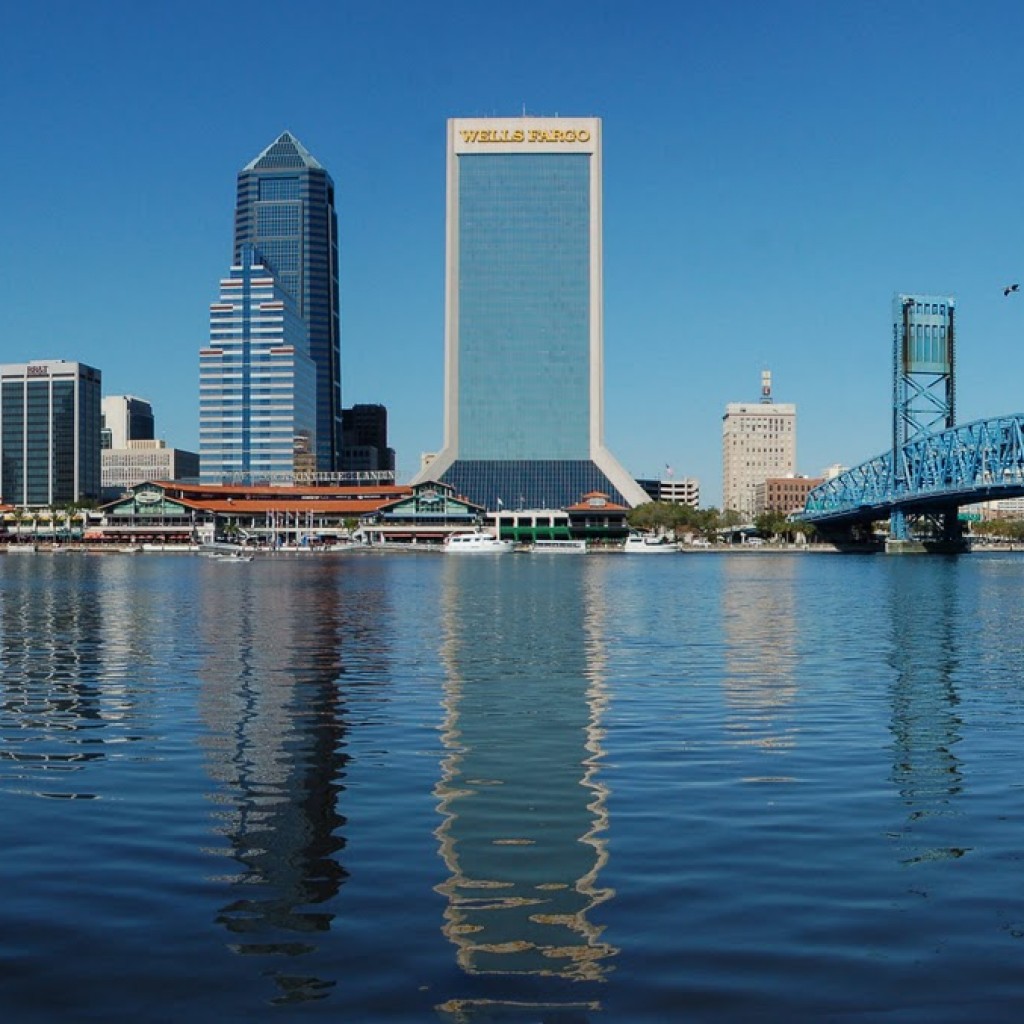 In a Wednesday evening memo, Jacksonville General Counsel Jason Gabriel took issue with City Council for a variety of deviations from best practices regarding text messages during the budget deliberations, and their slow responses to public records requests.
Gabriel was explicit in contending that willful violations of Florida's Sunshine and public records laws carry potential criminal and civil penalties, and that text messages and other verboten communication as happened on budget night fall within that purview.
The memo leads off with a quote from the late U.S. Supreme Court Justice William O. Douglas: "Secrecy in government is fundamentally anti-democratic, perpetuating bureaucratic errors. Open debate and discussion of public issues are vital to our national health. On public questions, there should be 'uninhibited, robust, and wide-open' debate."
It then launches quickly into a refresher on Sunshine Law.
"Florida's Sunshine Laws were implemented in 1967 when Florida first established its open public meeting requirements – right around the same time that the City of Jacksonville was in the process of becoming consolidated – a time that was just preceded by a series of allegations of malfeasance on the part of several public officials."
That quote is interesting in a meta-discourse way, as Councilman Tommy Hazouri (the one man on council who was active in city government during the Consolidation era) has said, regarding Mayor Lenny Curry's oft-discussed moves on boards and commissions. Hazouri contends they run counter to consolidated government, and, barring "malfeasance" or other corruption, those members should be allowed to complete their terms.
Gabriel goes on to contend that "the obligations of public officials in connection with open meetings have expanded through both legislative and judicial interpretations since. In 1992, Florida voters amended the State's Constitution to incorporate these ideals of open government."
These ideals dictate that "all meetings be open to the public at all times," Gabriel adds.
He then explains Florida's century-plus-old public records law before getting to the matter at hand: the "frustration of evasive devices," which sounds like a title to a lost Brian Eno album.
That refers to "issues reported in the media with respect to certain use of text messages during council meetings, and the content of those texts, the purported use of a third party liaison to communicate between members, their respective interplay with the Sunshine Law, and alleged problems with the retention and timely disclosure of public records."
From there, Gabriel cites a 2008 grand jury report that asserted "the General Counsel's Office should assume additional promotional responsibilities supplemental to education to ensure that Jacksonville's officials act in a manner that is both legal and thoughtful of the public's interest."
To that end, Gabriel uses language that he has already used, in council chambers, on the day that the council president banned the use of cell phones by council members during meetings:
"In the realm of Sunshine Law, it does not always take two to tango. It has been concluded at times that the presence of two individuals from a collegial body is not always necessary to trigger the application of the Sunshine Law. The use of a third party messenger to communicate between two members (i.e., a liaison) can be found to be violative. The use of ever-changing technology makes communication easier by the day," Gabriel writes.
The then weighs in on council members who may have been slow to give their texts up to the public record request of The Florida Times-Union.
"Florida's Public Records Law places an obligation on the custodian of a public record to reasonably disclose such records when requested. There are official retention schedules produced by the state of Florida that must be strictly adhered to. The importance of the retention of public records is amplified when the record sits within the tenuous confines of one's personal device," Gabriel writes.
"Public-business-related texts saved on one's personal device may not be readily accessible by others, and in such event, the burden is on the particular official or employee to retain that public record."
Failure to do such, he writes, bears potential "criminal sanctions" and "severe" civil consequences. There is no wiggle room around Florida's "liberally construed" Sunshine Laws, he says.
"A knowing violation of the Sunshine Law is a misdemeanor of the second degree. Such a violation could result in up to 60 days in jail for the offender," Gabriel writes. "Removal from office is an option for the Governor."
Meanwhile, a "knowing violation of the Public Records Law is a misdemeanor of the first degree punishable by imprisonment in jail for up to one (1) year. There is also Provision for the suspension and removal or impeachment of the public officer."
Anything that "relates to official business of the government, it should be assumed that it is a public record." That includes position papers distributed before board meetings, as well as pretty much any unilateral communication that could spawn bilateral dialogue.
The memo, at more than 4,000 words, is very specific about electronic communication: "Boards may not take action on, or engage in private discussions of, board business via written correspondence, e-mails, text messages or other electronic communications. (members of a public board may not use computers to conduct private discussions among themselves about board business)."
Further, "electronic communications which involve official public business are considered a public record and hence subject to the retention and disclosure requirements of Florida law." And there is "little debate over whether a public-business-related text message is subject to disclosure" as "public records" encompass "all documents, papers, letters, maps, books, tapes, photographs, films, sound recordings, data processing, software, or other material, regardless of the physical form, characteristics, or means of transmission, made or received pursuant to law or ordinance or in connection with the transaction of official business by any agency."
Accordingly, "the form of the record is irrelevant; the material issue is whether the record is made or received by the public agency in connection with the transaction of official business." And the "use of text messages to conduct official business carries with it extraordinary risks … to the extent they contain official business-related messages, text messages should regularly be backed up or downloaded to a secure location for preservation."
Gabriel deems it "imperative that Council Members choosing to conduct official business via text messaging understand that it is never permissible for council members to text each other regarding any official business. Texting between council members carries with it an extraordinarily high risk that such messages would be considered unlawful."
Gabriel writes that the "Department of State subsequently revised its records retention schedule to note that text messages may be public records and that retention of text messages could be required depending upon the content of those texts or electronic communications."
As well, "there is no single retention period that applies to all electronic messages or communications, whether they are sent by email, instant messaging, text messaging (such as SMS, Blackberry PIN, etc), multimedia messaging (such as MMS), chat messaging, social networking (such as Facebook, Twitter, etc.), voice mail/voice messaging (whether in audio, voice-over-internet protocol, or other format), or any other current or future electronic messaging technology or device. Retention periods are determined by the content, nature, and purpose of records, and are set based on their legal, fiscal, administrative, and historical values, regardless of the format in which they reside or the method by which they are transmitted. In other words, when in doubt, you must retain the public record. The destruction of a public record is an action which carries with it all of the potential civil and criminal penalties and liability prescribed in law as referenced in this memo."
The memo was intended to "provide the council with guidance on how both the Sunshine Law and Public Records Law are interpreted by the courts and the Florida attorney general … a general primer on these laws with a focus on current issues."
Gabriel clearly intends for council members to abide by the letter and the spirit of the law; to that end, council members can look forward to "individual meetings" with Carla Miller, director of the city Office of Ethics, Compliance and Oversight.