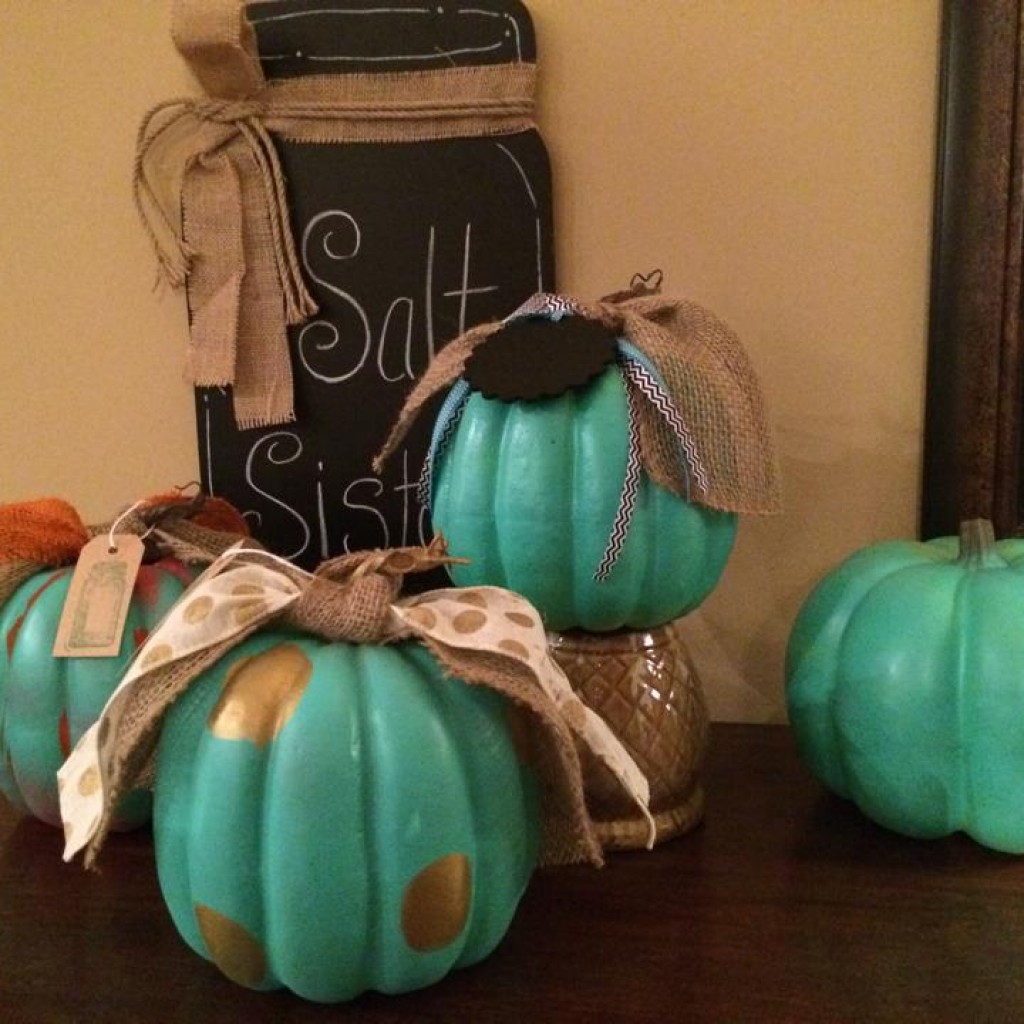 We think of Halloween as a very orange-colored holiday, between the pumpkins and the candy corn.
But this year, you may spot a few teal-colored pumpkins in your neighborhood.
The Teal Pumpkin Project is a growing part of Halloween, and it's a visual way to encourage families to hand out some non-food items to children with food allergies.
One in 13 children now has a food allergy, and according to FARE, (Food Allergy Research & Education) many of the kids coming to your door reciting "trick or treat" will be allergic to some of the goodies you hand out.
Non-food treats for kids can include glow sticks, pencils/pens/markers, stickers, bubbles, erasers, mini slinkees, bouncy balls, bookmarks, and spider rings sold at dollar stores and the like.
A teal-painted pumpkin on your front porch alerts parents with kids who have a food allergy that you have such items at the ready on Halloween night.
Participants who don't have time to paint a pumpkin teal can print out a free sign from FARE's website, and place it outside their home as an indicator that their house is a safe place for kids with food allergies to trick-or-treat.