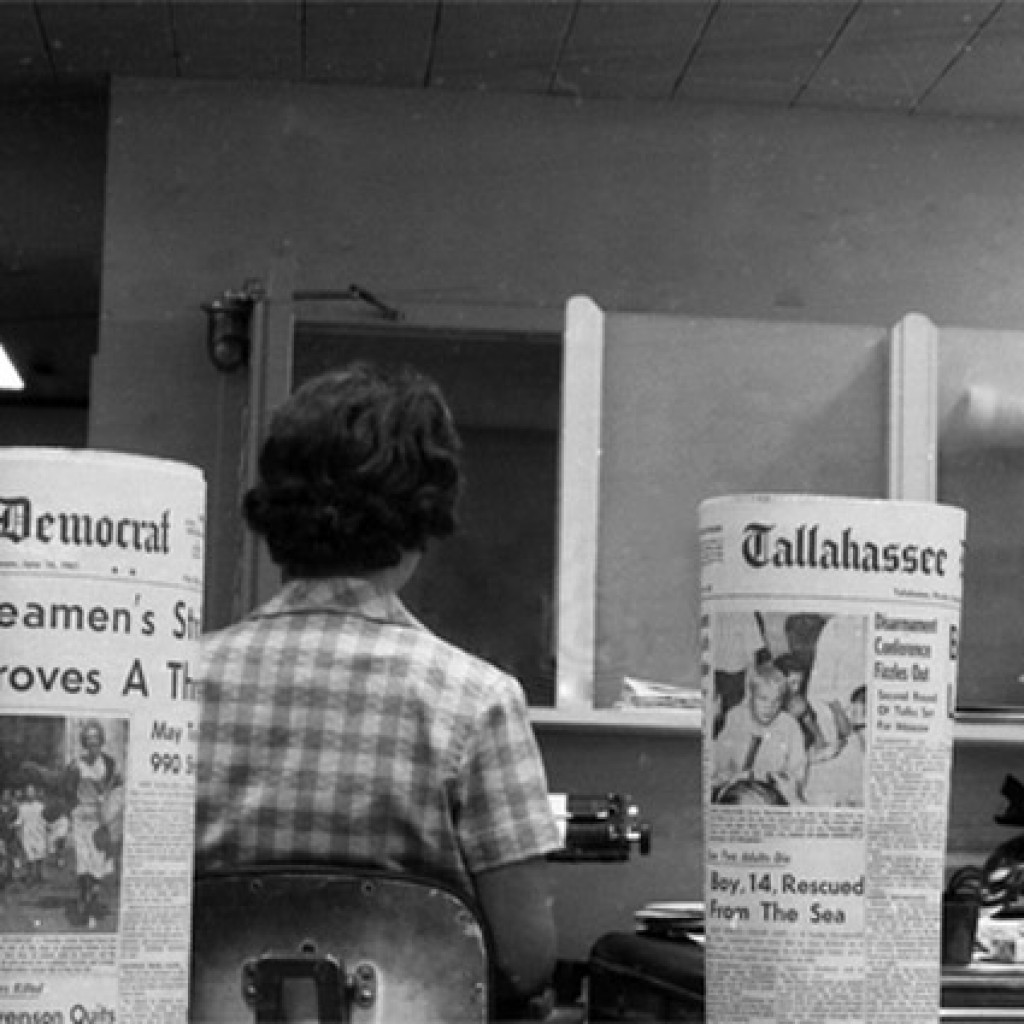 The first e-mail I received from Gerald Ensley was in reply to one I had sent him.
I wrote something complimentary about a column he wrote, and he wrote something back in compliment about my writing (around this time, circa 2007, I would write occasional letters to the editor or submit an occasional column to the Tallahassee Democrat).
Yet that an established writer took the time to read the immature – I mean craftwise, and otherwise, really – musings of a young man from nowhere, the provinces – whatever you want to call it, was a delight to me.
Nine years going, Gerald and I would make a pair of contrasting regular correspondents: one young, the other a sprightly, youthful middle-age; one liberal, the other playing a bombastic conservative; one part of the establishment of the town, the other quite removed from it.
Yet we hit it off, and when I stopped writing pretentious e-mails, we attained our stride in conversation.
Gerald has retired as a columnist and reporter for the Tallahassee Democrat, where he was an integral part for 35 years. Gerald was a great newspaper writer, something quite difficult to be.
The novelist Tom Wolfe, for instance, declared it impossible to write good copy as a reporter; that one could do "lively," but the distinction between "lively writing" and "good writing" is as wide as the Atlantic Ocean.
Few have achieved it: say, an H.L. Mencken or a Red Smith. Maybe Murray Kempton. Or a James Kirkpatrick, whom I believe was in Gerald's private pantheon of favorite writers, which included sports writer Frank DeFord and Nora Ephron.
Otherwise, journalism has an abundance of fair writers: not egregiously bad, but as far as writing goes, or to say, on the strength of style – that most important element of good writing, most do not cut it.
The problem is "newspaper style" itself.Newspaper style is often castigated for its extreme crispness and for its vulgar efficiency: Put everything the reader could possibly want to know at the beginning! Remember the Five Ws! That's all you need: Save that stylish fluff for The New Yorker!
It's hard to write well in the severe "plain style" of newspapers. It takes imagination, a lot of verve with the language.
Somehow, Gerald Ensley made it work superbly, and did it for the small-town newspaper. Gerald's goal was to make popular literature out of the everyday tidbits that make living worthwhile.
He believed that the common man deserved to see examples of polished writing – it being good for the soul and healthful to the body politic – and maybe his only opportunity. It's a populist idea, but a gorgeous idea. It also expresses an impressive faith in the written word akin to the saying: Poets are the legislators of the world.
And now, this superior craftsman and champion of the reader, retires. But for those of us who not only gained immense pleasure from his writing, but his encouragement, we'll have much to remember him by.
I'll remember our arguments. I'll remember his kindness. I'll remember his encouragement. I'll remember his professional criticism (He once called me "an underpaid professional" and "a stylish writer" but felt I strained too much after effects instead of letting my ideas speak for themselves), which was always bluntly told but sensitive to the fragility of the writer's ego.
As a young writer, I know how hard it is to find professional people willing to see the merit of your talent and guide you. Journalism is pitiless. Gerald was that rare friend to the young writer.
And he was (and is) many more things, besides: a good journalist, a good man, a gentleman of the old school.
Well done, Gerald. Rest up. We'll see you around, for sure.
Chris Timmons is a native Floridian, bird-watcher, editorial columnist, and fellow with the James Madison Institute. 
Last updated on June 11, 2016