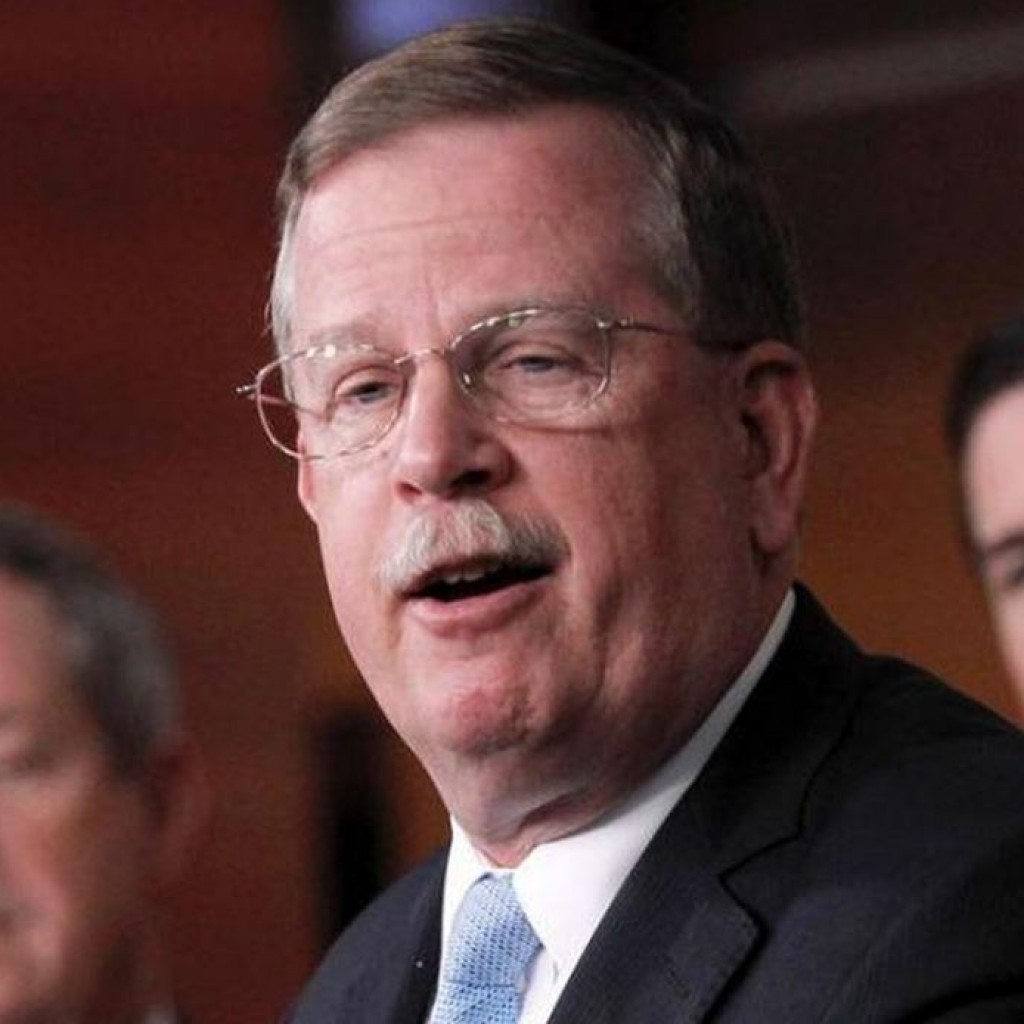 Richard Nugent, the former Hernando County sheriff who since 2010 has represented Florida's 11th Congressional District, will not seek re-election in 2016.
"It is with decidedly mixed emotions that I am announcing today that I will not be seeking another term in Congress," said Nugent, whose decision creates an open seat non-opportunity Republicans are expected to easily win.
CD 11 covers the region north of Tampa through Sumter, Citrus, Hernando, and central Marion counties.
"(A)lthough it is immensely frustrating at times, serving in Congress can also be a remarkably fulfilling endeavor," Nugent said.
"But serving in Congress also requires a tremendous amount of time away from family," Nugent said. "As I remarked to a colleague during one of my first months in Congress, 'It feels like I've spent more time away from my win the last three weeks than I have in the last thirty years.' Sensing how unhappy I was about it, my colleague tried to assume me that it would get easier with time. In reality, the the opposite was true."
A member of the Tea Party Caucus, Nugent most recently gained notoriety for his clash with Republican House Speaker John Boehner, which resulted in the Florida congressman's removal from the House Rules Committee.
First elected to sheriff in 2000, Nugent endured criticism – including from within his own party – over how he entered the race to replace Ginny Brown-Waite. Due to health issues, Brown-Waite, a Brooksville Republican, asked Nugent to run for the seat she had held since 2002. Nugent filed just before the April deadline.
Soon afterward, Brown-Waite announced she would not seek re-election. Nugent admitted he agreed with Brown-Waite's plan.
Nugget  ran unopposed in 2014 for the GOP nomination in the primary election. He then defeated David Koller in the general election.
UPDATE: Former Nugent chief of staff Justin Grabelle announced that he would run to replace his former Boss. In a release, Nugent endorsed him as his successor.
"Justin has been a close and trusted advisor for me during my time in Congress, and it's because he shares my view on what it means to be a public servant," said Nugent. "Justin believes that if you are willing to sacrifice, to lead from the front, to make the tough decisions and be honest with people, there is nothing you can't accomplish."
 "He's spent years in the trenches fighting on behalf of veterans and seniors. He knows the issues, he knows the people, he has the will to fight, and a clear picture of what needs to get done. Justin represents the very best of a new generation of conservative leaders and I am excited to see what he can accomplish," concluded Nugent.
Having grown up in Highland Park, NJ, as one of seven children, and as the son of a small business owner and registered nurse, Grabelle says he was "raised on the principles of hard work, self-reliance and personal responsibility, which encouraged his strong work ethic from a young age."
Grabelle graduated from George Mason University in 2004 as a Division 1 scholar athlete with a bachelor's degree in Government and International Affairs. He subsequently earned his master's degree in Healthcare Systems at James Madison University.
Grabelle serves as a board member and officer of the Ocala Rotary Club, a member of the Marion County Veterans Council, the Marion County Republican Executive Committee and the LifeSouth Advisory Board, and is a member of St. Paul's United Methodist Church.