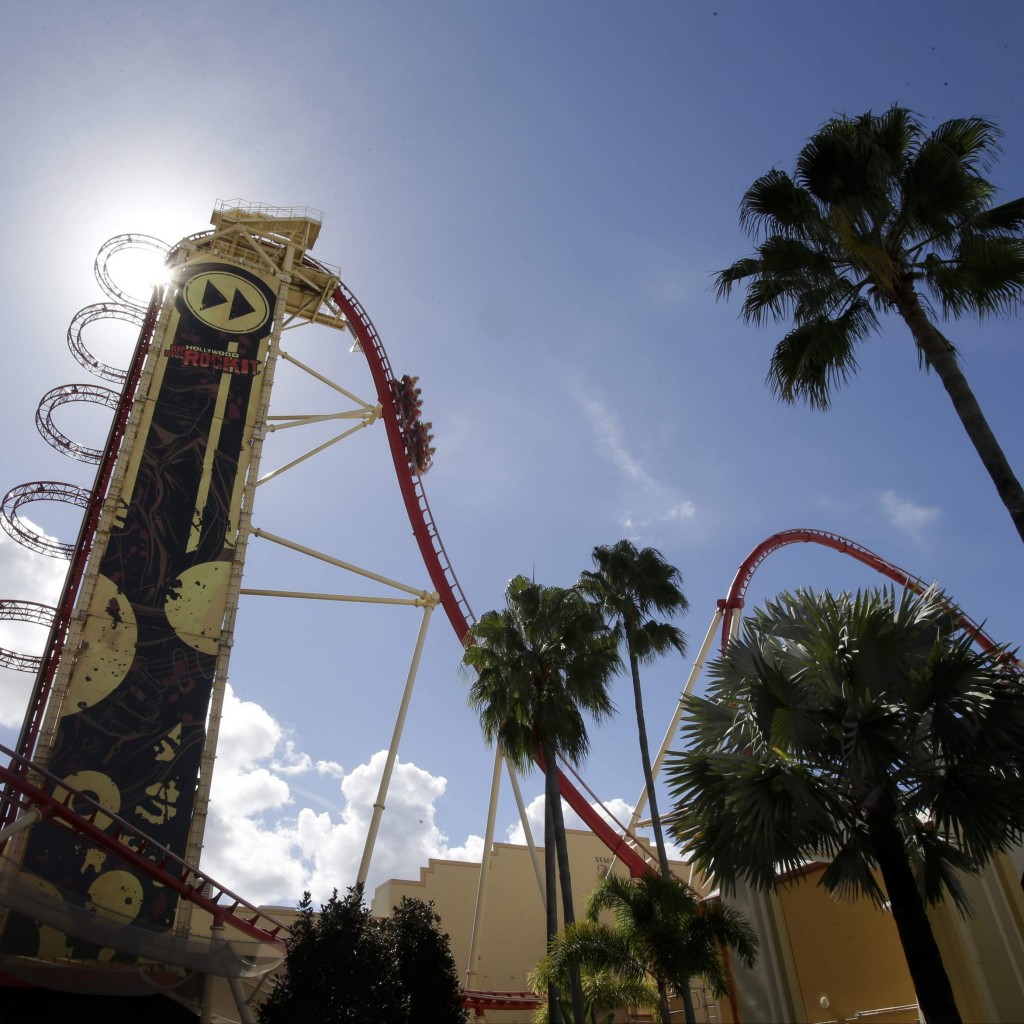 When the Wallack family announced plans last year to construct the world's tallest roller coaster as the centerpiece of a $500 million entertainment complex on Orlando's International Drive, their vision was praised by business owners hoping it would help draw tourist dollars to an aging strip between Universal Orlando and SeaWorld.
More than a year later, Skyplex's future is in doubt, thanks to opposition led by neighboring Universal Orlando, which says the proposed 570-foot "Skyscraper" coaster, which would have a 450-foot drop, is not only too tall, but would adversely change the culture of the tourist corridor.
Developer Joshua Wallack, though, believes it's nothing more than some of the area's older tourism businesses being fearful of competition.
"That's all it is. That's 1,000 percent what it is," said Wallack, who has already invested $100 million in the project. "It's the big theme park trying to restrict competition. They are stomping all over everyone. It's bullying."
John McReynolds, Universal senior vice president of external affairs, denied Wallack's accusation. His park is about three miles from the Skyplex site.
"If they want to have the tallest moniker in town – have at it. Welcomed to it," he said. "This is not a competitive issue. We don't have to be the world's tallest to be world class. We already are world class."
Walt Disney World, which is about eight miles from the Skyplex site, has not taken a position. But it's already created a virtual world unto itself with property spanning nearly 40 square miles.
The Skyplex complex, scheduled to open in 2018, would include two other rides, a 350-room hotel, restaurants and stores. The current tallest roller coaster is the 450-foot "Kingda Ka" at New Jersey's Six Flags Great Adventure. It features a 418-foot drop.
Last month, the Orange County's advisory planning and zoning commission denied Skyplex's request that its nearly 12 acres be rezoned. The denial came even though Skyplex got a positive recommendation from county support staff and Federal Aviation Administration approval.
Skyplex will appeal its case Dec. 1 to Orange County's Board of County Commissioners.
Several planning commission members who withheld recommendation acknowledged during the Oct. 15 meeting they had discussions with Universal representatives.
The Orlando city code restricts Universal's roller coasters to a 200-foot height limit because the park is bordered by a residential neighborhood. SeaWorld falls under county jurisdiction, but Orange County planning administrator John Smogor told commissioners that the park probably would have gotten a larger height allowance simply by asking for it. Its Sky Tower observation deck is 400 feet tall.
McReynolds said Skyplex should ultimately get zoning approval, but that its height should fit into an overall vision of the community. Universal also has voiced concerns about its traffic impact and whether Skyplex would drain stormwater into a lake partially owned by Universal.
"We don't believe the project is compatible given the size and the magnitude," Universal attorney Peter Latham said. "And we don't believe enough has been done to determine that compatibility."
Along with Universal, a group called Efficient Transportation for the Community of Central Florida, made up of several influential businesses on I-Drive including SeaWorld, Fun Spot amusement park, Point Orlando, and Rosen Hotels and Resorts, submitted a letter to the zoning commission raising questions about Skyplex.
Chrissy Foglesong, the group's executive director, called Skyplex a "welcomed addition" but "not at the height they are looking at."
Wallack was a member of Foglesong's group, but said it has been co-opted by McReynolds and gotten away from its stated purpose.
McReynolds "is driving the train as far as what they've been doing with their time," Wallack said. "He has no right to dictate business on International Drive. Especially in Orange County, which is several miles away from their resort."
Republished with permission of the Associated Press.