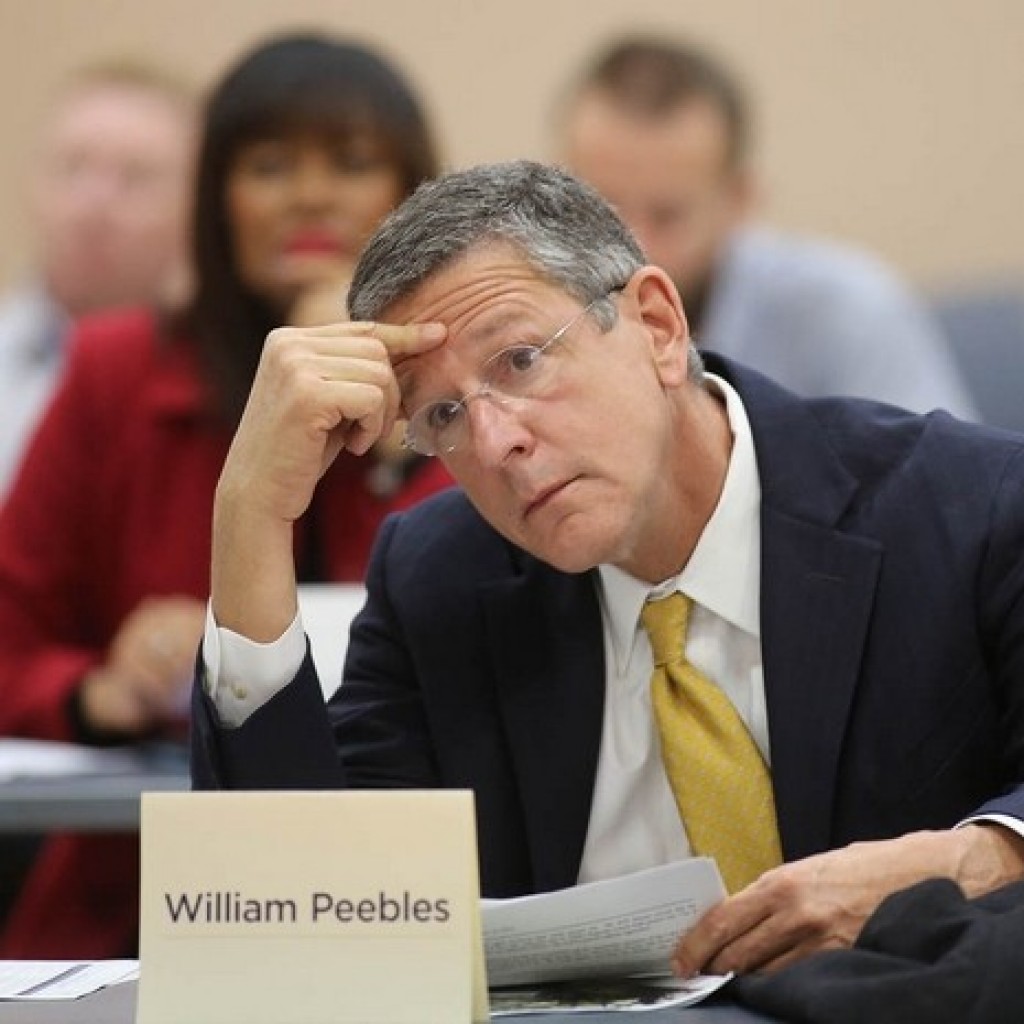 William Peebles' two-man lobbying shop earned an estimated $310,000 in fees during the third quarter, according to recently submitted compensation reports.
Approximately $95,000 came from executive branch lobbying while more than double that amount, $215,000, is estimated to have come from legislative advocacy efforts.
The firm's index of clients include the City of Tampa, which paid an estimated $60,000.
Florida Municipal Insurance Trust, the firm's second highest-paying client, spent within the range of $20,000 and $29,000 for legislative services, plus around $5,000 for executive representation.
The City of Gainesville, City of Kissimmee, as well as the City of St. Petersburg and the City of Winter Park similarly spent between $10,000 and $19,999 toward legislative efforts as well as up to $9,999 toward executive lobbying. Combined, those interests amounted to around $80,000 in Peebles' ledger books.
The firm also represented the City of Tallahassee and the City of Orlando at a price tag of about $20,000 in combined legislative and executive work for Q3.
Other notable clients include the Florida Municipal Electric Association, Orlando Utilities Commission, Metroplan Orlando, Community Telecommunications Council, and Florida Landmark Communities, who together spent around $70,000.
The firm represented 34 clients during the most recent reporting period.
State law requires lobbying firms to submit compensation reports quarterly. They are permitted in most cases to simply report an approximate range of client compensation — e.g., $1-$9,999 — in lieu of the specific dollar amount.