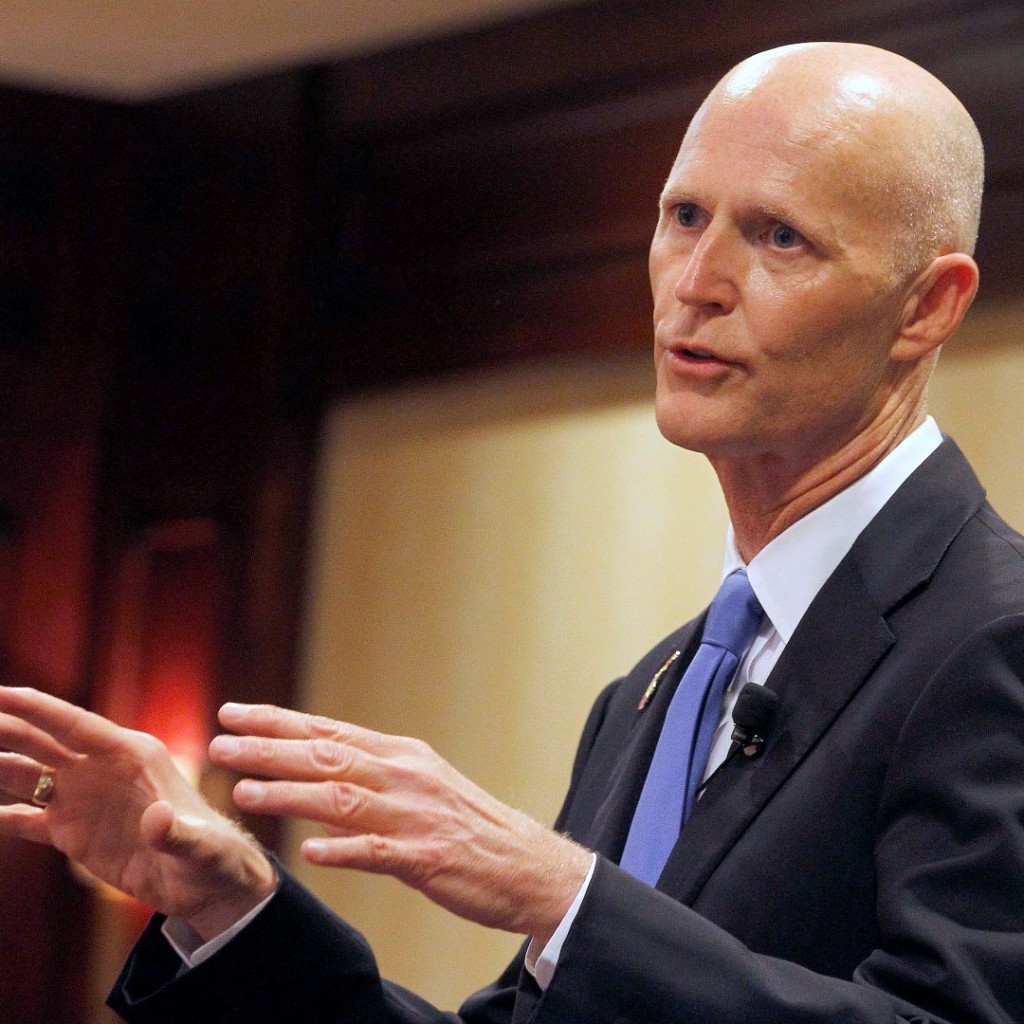 On Tuesday afternoon, White House, led by chief-of-staff Denis McDonough, held a conference call with 34 of the nation's governors regarding plans to bring more Syrian refugees to the U.S., but it only seemed to raise more questions for Rick Scott.
"They couldn't explain to me how the U.S. vetting process is any better than the French vetting process, even though we know one of the terrorists posed as a Syrian refugee," the Florida governor said on "Fox and Friends" Wednesday morning. "They do background checks. They're not going to give me or any of our law enforcement in Florida the background checks. And they're not going to give us any power, which we don't have now. That's why what I ask is, let's take a pause."
Scott wrote to House Speaker Paul Ryan and Senate Majority Leader Mitch McConnell on Monday, asking Congress to take "immediate and aggressive action" to prevent the Obama administration from using any federal tax dollars to fund the relocation of up to 425 Syrian refugees to Florida. He requested that Congress deny funding, because the states do not have authority to reject the repatriation of such refugees.
On Fox, Scott bemoaned the lack of control that he has as a governor.
"They're not going to tell us where," Scott said. "They're not going to tell us who. I'm responsible for 20 million people's safety, and over a hundred million tourists per year. That's concerning. So the conference call with the White House didn't help me at all. It made me more concerned."
Scott is among more than than half the nation's governors who are objecting to President Barack Obama's plan to resettle 10,000 Syrian refugees in the U.S. next year.