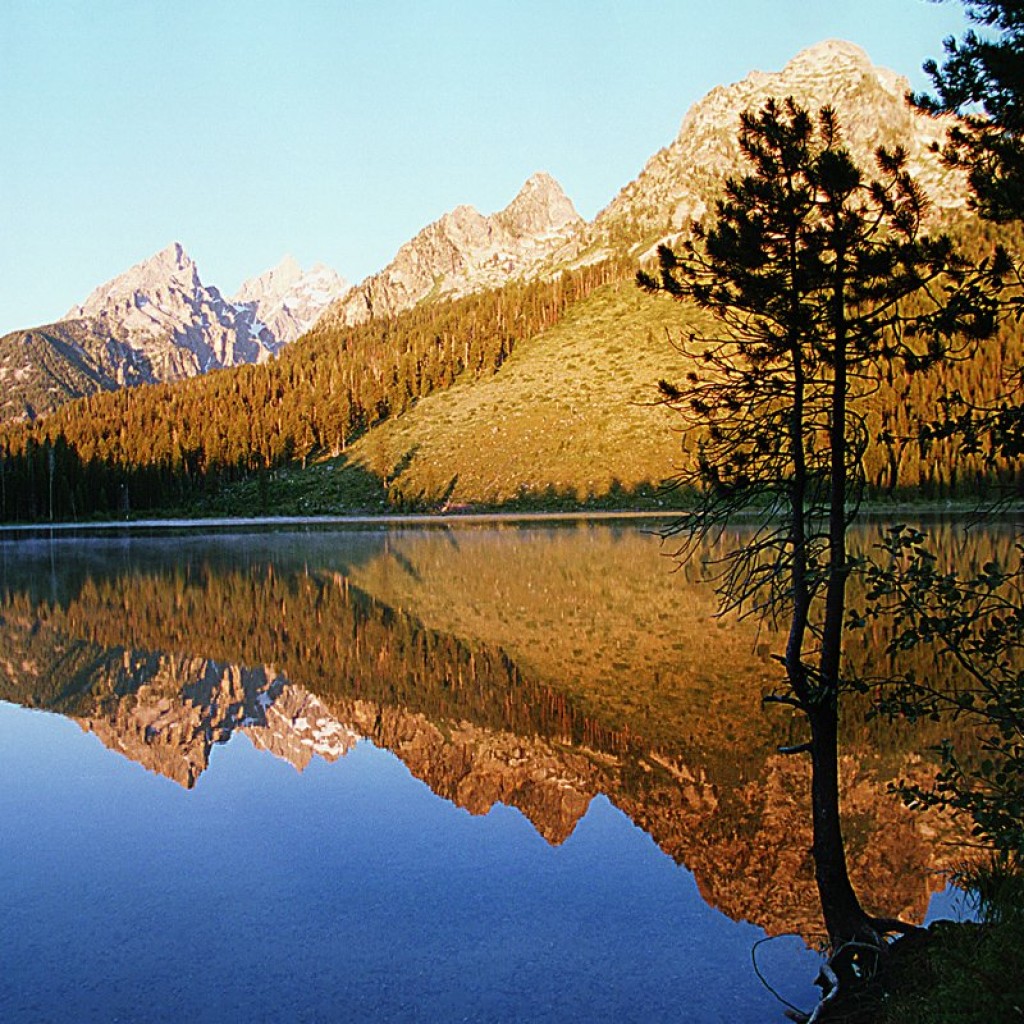 Thanksgiving is a time to be thankful for family. This year, I'm particularly grateful that I got to meet a descendant of my Wild West relatives.
I'd never been to Jackson Hole, but when our plane landed in August, the picturesque Wyoming town felt familiar. The Grand Tetons, dotted with pines, rise abruptly around the town.
Almost everything looks as it it did in photos my grandfather kept of a family trip to Wyoming in the 1930s. The board sidewalks, the quaking aspen trees. The log house my grandfather's brother built. The dude ranch another brother owned in nearby Hobac Canyon.
The Wyoming branch of the family – Roy and Frank Van Vleck – left Lawton, Michigan, to become 1906 pioneers in Jackson Hole. Roy ran Jackson Mercantile, the town's general store, and Frank operated the V-bar-V Ranch. The Michigan Van Vlecks, my grandfather Ralph and his older brother, Albert, both were doctors.
In an era when fishing and hunting put food on the table, both branches of the clan were skilled outdoorsmen. They hunted partridge, pheasant and ducks for Thanksgiving dinners. They fly-fished to catch trout for big family fish fries. Grandpa's old family album is filled with photos of men in Michigan and Wyoming holding game birds and strings of fish.
I grew up hearing stories about our Jackson Hole relatives. Planning a vacation to Yellowstone National Park with my daughter Brandy and her partner Travis Pearse, I decided to try to find them. Clues about our Wyoming family came up in an Internet search: Connie Owen's columns in the Jackson Hole News.
As small town happenstance would have it, Connie's sister Karen is married to Dick Stewart. Dick's grandfather Roy and my grandfather Ralph were brothers.
So we all met at Cafe Genevieve, a gourmet restaurant named for Roy's wife and operating in the 1910 log house Roy built to lure her out West. She was one of the five women elected to Jackson Hole's government, the first all-female town council in the nation.
We felt comfortable with the Stewarts right away. Dick shared stories his mom, Jean Stewart, told of the pioneer days. They weren't easy. Frank traveled from his ranch to Jackson Hole via dog sled and snowshoes in Wyoming's bitter winters, a three-day, 20-mile trek.
The old V-bar-V Ranch looks just as it did on a 1930s postcard. The lodge still has a huge fieldstone fireplace, just like the ones each of the Van Vleck brothers built in their homes. The old guest cabins are the originals, on new foundations.
Dick's grandfather Roy was quite a character. He once shot a bear that barged into his living room. His relatives urged him to hide the carcass because the park service had new bear protection rules. Instead, Roy dumped the body on the park superintendent's front porch. "It's your bear," he said. "You take care of it."
Roy spent time with Buffalo Bill's Wild West show. He also served as Jackson Hole's undertaker, gave land for the town square and planted cottonwood trees throughout the downtown area. He founded two newspapers, including one that fought John D. Rockefeller Jr.'s efforts to buy up homesteaders' lands for Grand Teton National Park.
Today Roy's grandson is glad the park lands remain undeveloped. Like many Van Vleck relatives, Dick fishes. He is teaching his grandson to catch and release Wyoming's native cutthroat trout.
We agree on many outdoor issues, and enjoyed swapping stories about environmental victories and defeats in Wyoming and Florida. Dick knows everything about Wyoming wildlife, from the magpies in downtown Jackson Hole to the wolves recently reintroduced in Yellowstone.
Dick showed us around Grand Teton National Park, pointing out places family cabins once stood on Jenny Lake. He even offered tips on using bear spray: If the bear gets close enough to bite you, spray the hot pepper concoction directly into its open mouth.
Not everyone's first cousin once removed would know that, but we weren't surprised he did. He's family. This Thanksgiving, I'm thankful we got to meet. And I'm betting that somewhere along a heavenly trout stream, our grandfathers are smiling.
Sally Swartz is a former member of The Palm Beach Post Editorial Board. Her email address is [email protected].