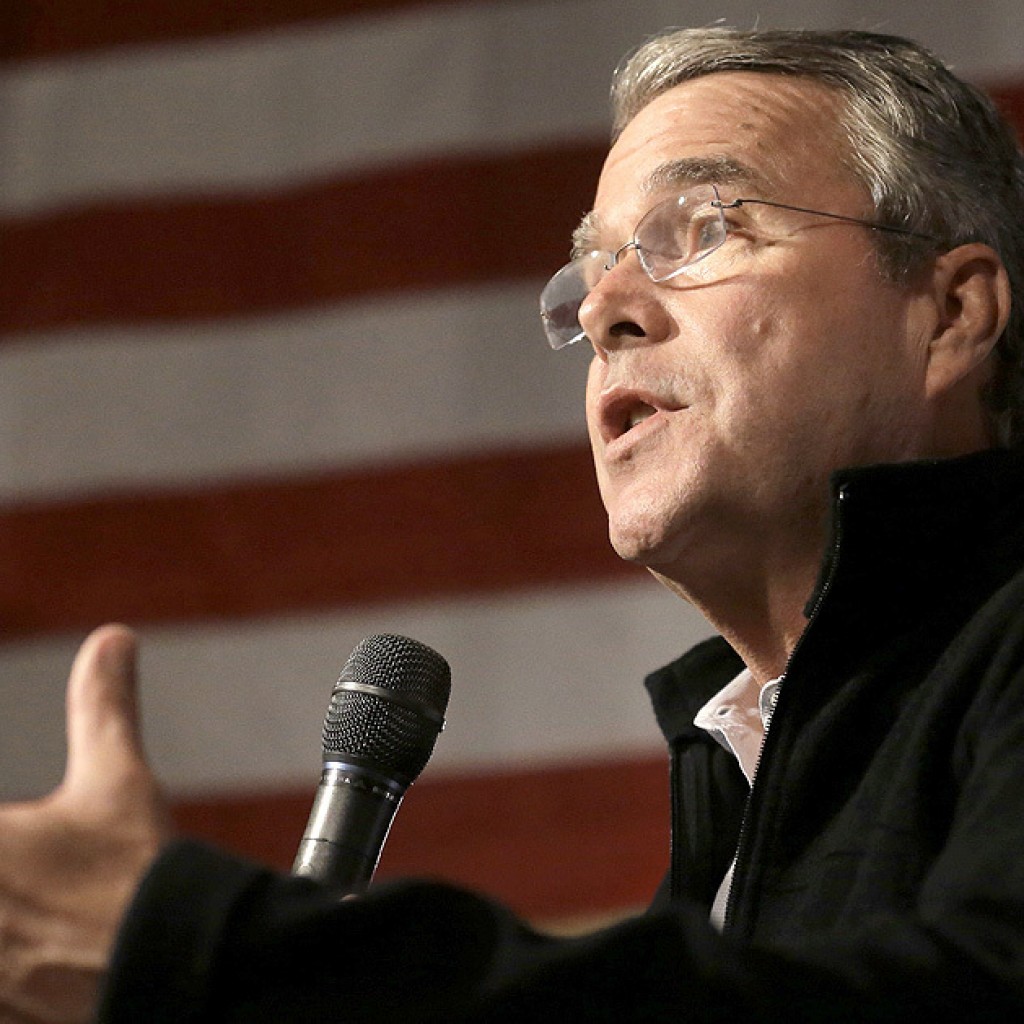 Jeb Bush once again criticized rival presidential candidate Donald Trump, calling the Republican front-runner "scary" and suggested was too "uninformed" to lead the nation.
Louis Nelson of POLITICO reports that Bush, in an interview on CBS's "Face the Nation," blasted the billionaire real estate tycoon for changing positions on Syrian refugees and how to fight the Islamic State, also known as ISIS.
"The simple fact is that he's been wrong on Syria and on the refugees pretty consistently," Bush said. "And no one's holding him to account. He first said we had no interest in being involved in Syria. And then he said let the Russians take out ISIS. And then he said let ISIS take out [Syrian President Bashar] Assad."
"Back and forth it goes," Bush continued. "And the net effect of this is in these really serious times he's not a serious leader."
Bush did offer words of praise for Trump's media strategy, which he said plays reporters "like a fiddle," with outrageous statements engineered to gain attention. Although Bush said he would support the eventual GOP nominee, the former governor did insist that Trump's attraction will begin to fade.
"Anybody is better than Hillary Clinton," Bush said. "Let me just be clear about that … But I have great doubts about Donald Trump's ability to be commander in chief. I really do."
Bush added that he will give Trump "the benefit of the doubt" to see how his campaign progresses.
"But if you listen to him talk," he said, "it's kind of scary to be honest with you because he's not a serious candidate." Trump is "all over the map," at best misinformed, and at worst playing on people's fears.
Eventually, it will be the voters who decide about Trump, Bush noted. "I'm pretty confident that the more they hear of him, the less likely he's going to get the Republican nomination."