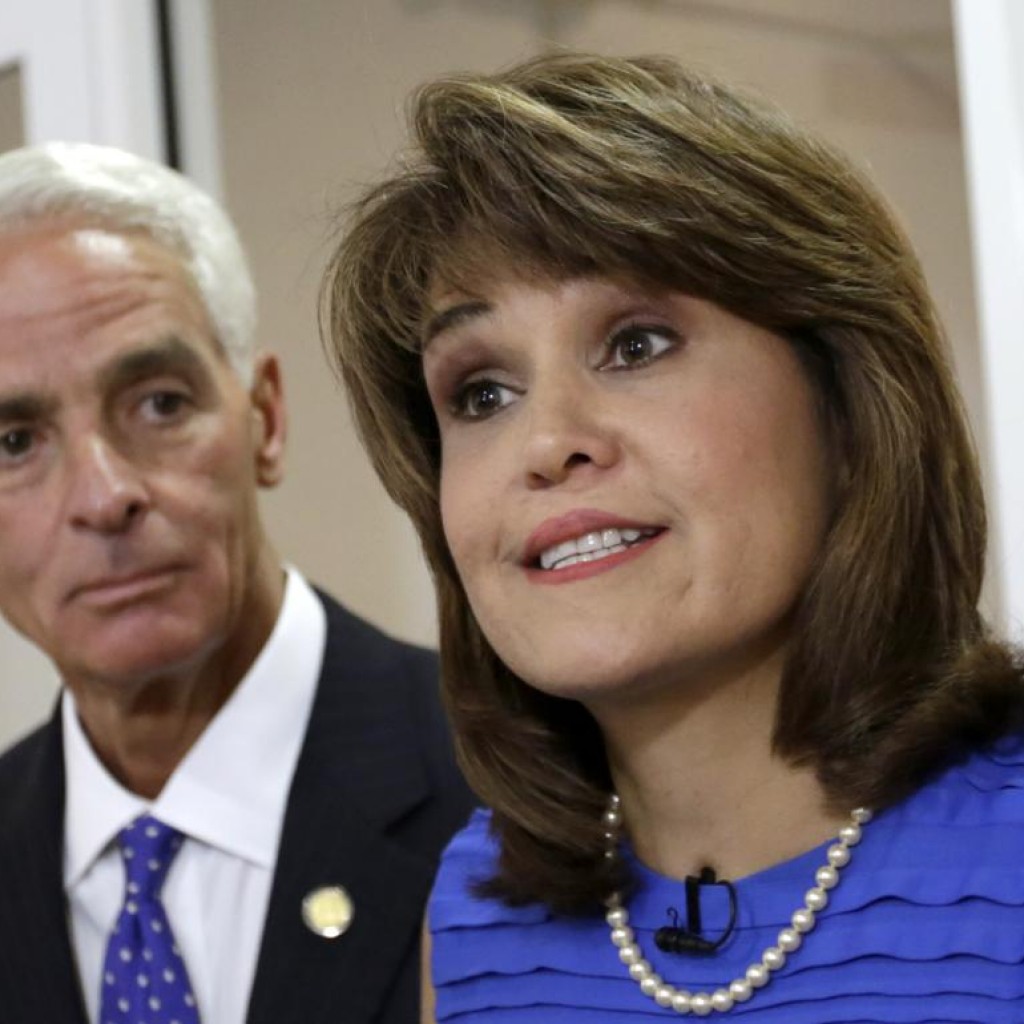 After Friday's shooting at a Planned Parenthood facility, Democrats across the country are jumping at the opportunity to politicize the five-hour standoff that left three people dead, including a University of Colorado police officer.
One of the first to capitalize on the attack – even before police determine a motive – was South Florida congressional candidate Annette Taddeo.
Officials in Colorado have just begun to collect evidence – and have yet to speculate as to what drove 57-year-old Robert Dear to enter a Planned Parenthood and start shooting.
Nevertheless, to Taddeo, the motive is perfectly clear; and it plays equally as well into the Democratic narrative.
"One gun-related death is too many," said Charlie Crist's former running mate in a new email to supporters. "Yet, Florida has some of the loosest gun regulations in the country."
Florida, Taddeo added, is ranked among the top 15 states with the least restrictive gun laws. According to the Brady Campaign to Prevent Gun Violence, on a 100-point scale, the Sunshine State ranks -20.
Nothing was said about the facts of the incident. Perhaps, that is because, as of yet, all of the facts aren't known.
Unsurprisingly, the email fails to mention that Friday's shooting occurred thousands of miles away, and – if preliminary reports are to be believed – had more to do with the debate over abortion services than the availability of guns.
But again, that is not the agenda Taddeo hopes to push in the email.
In contrast to Taddeo, the Washington Post reports that Republicans have been "nearly silent" on the issue, despite Planned Parenthood being one of the rallying cries of the GOP in the decades-long fight over abortion rights. Instead, each Republican presidential candidate, as well as Colorado's two senators, responded with sympathy for the victims.
Not Taddeo. She went into action by quickly tying the shooting to the politically charged subject of gun violence.
Politicians like Taddeo (and others who seek to be first to capitalize on tragedy) also are quick to complain when voters turn their collective backs on such naked opportunism.
What they fail to realize, and what the public knows all too well, is that there is a time and place for positive, reasoned discussion; less than 24 hours after a shooting – especially without all the relevant facts – is simply not it.