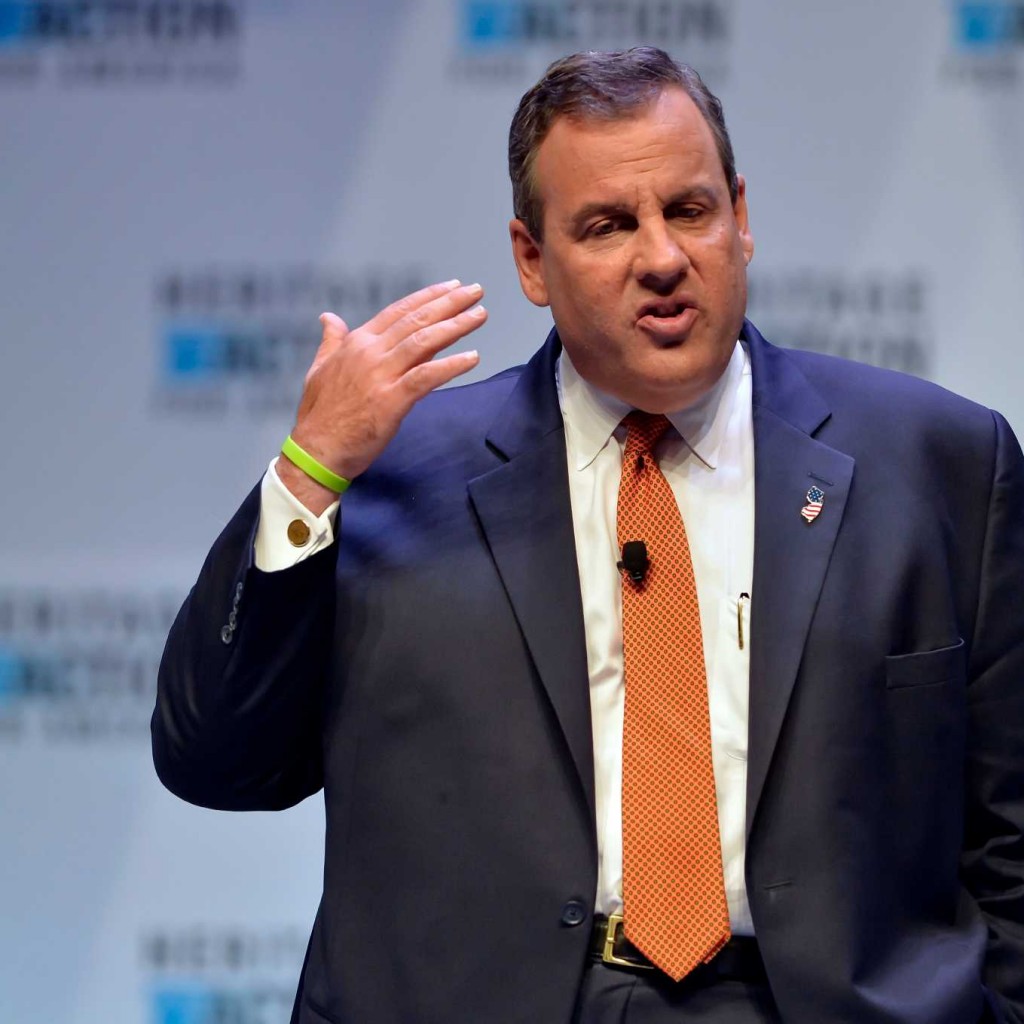 Chris Christie has received of the biggest boosts to his struggling presidential aspirations this weekend, capturing the endorsement of the New Hampshire Union-Leader, the state's biggest newspaper and an important voice in the state's first in the nation primary.
"Chris Christie is a solid, anti-abortion conservative who has managed to govern in liberal New Jersey, face down the big public unions, and win a second term," wrote Joseph McQuaid, the newspaper's publisher, in today's edition of the paper. "Gov. Christie can work across the aisle, but he won't get rolled by the bureaucrats."
The New Jersey Governor has banking his whole campaign strategy by winning New Hampshire, but according to a Real Clear Politics summary of polls conducted there, he's still mired in 7th place in the Granite State, with just 5.3 percent support.
That's better than he's been performing nationally, though. A Quinnipiac national survey conducted earlier this month had Christie with only 3 percent support.
The editorial written by McQuaid also took shots at Donald Trump, Ben Carson and Marco Rubio.
Of Trump and Carson, the GOP front-runners in the early states whose popularity has been said to be in part because they're not career politicians, McQuaid wrote, "We don't need as President some well-meaning person from the private sector who has no public experience."
The editorial also goes on to say that, "We don't need another fast-talking, well-meaning freshman U.S. senator trying to run the government. We are still seeing the disastrous effects of the last such choice."
Not only is that a shot at Rubio, but presumably Ted Cruz as well. Both men are serving in their first-terms in the Senate, but it's Rubio who has been derided by no less than Jeb Bush's super PAC Right to Rise as following in the steps of Barack Obama in being a little-known freshman senator who went on to capture his party's nomination. Such words are considered disparaging in Republican circles.
'Gov. Christie is right for these dangerous times," McQuaid writes. "He has prosecuted terrorists and dealt admirably with major disasters. But the one reason he may be best-suited to lead during these times is because he tells it like it is and isn't shy about it."
Of course, Christie's "tell it like it is ethos" has been eclipsed by front-runner Donald Trump, who has made a number of increasingly provocative statements, yet continues to dominate the GOP presidential race.
An important fact to note: The Union-Leader has backed just two winners in the past seven contested N.H. primaries.