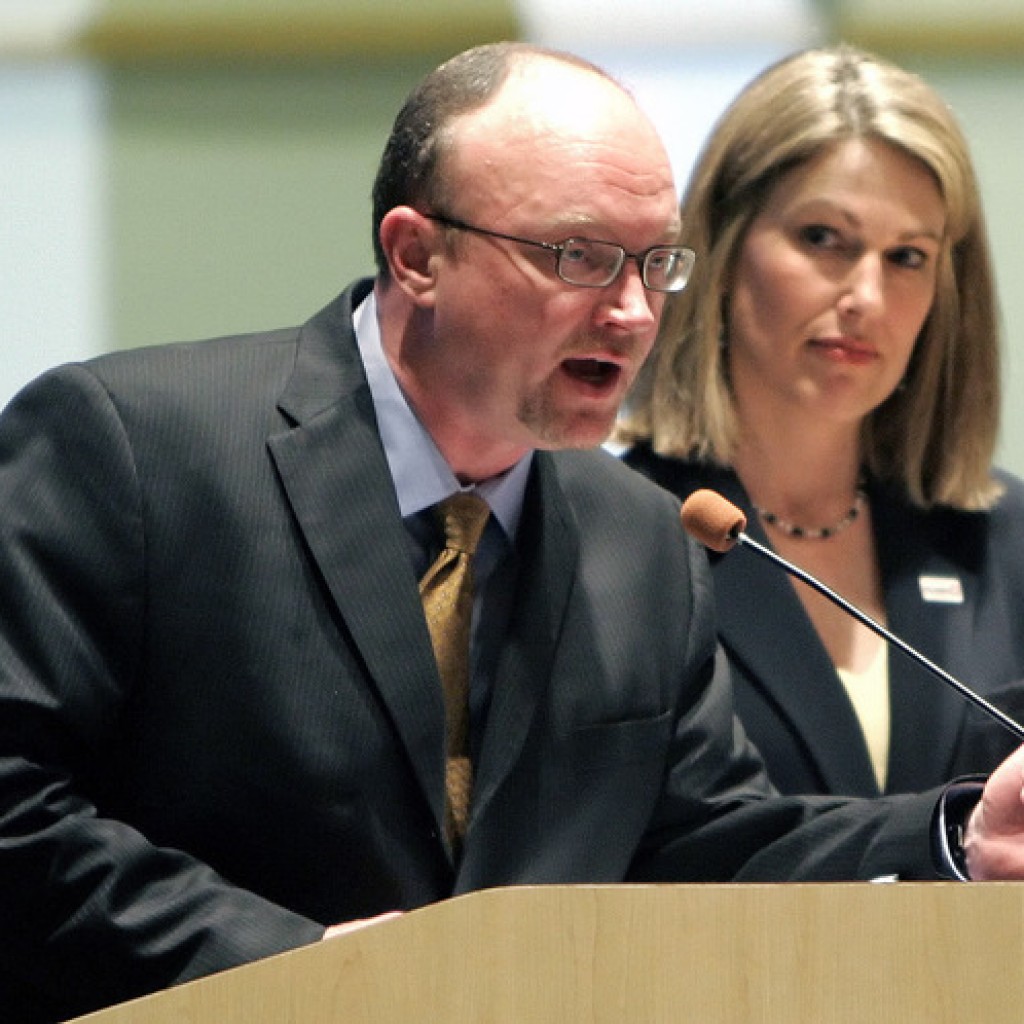 Embattled Insurance Commissioner Kevin McCarty won the "Insurance Man of the Year" award from the Latin American Association of Insurance Agencies, his office announced Monday.
The award was presented Friday at the association's annual holiday event. As commissioner, McCarty runs Florida's Office of Insurance Regulation.
McCarty was chosen "in recognition of his many years of service and contributions to the insurance industry, including for technological innovations to enhance the regulatory process, efforts on Personal Injury Protection (PIP) reform, the recovery of more than $110 million during the past two years for Florida policyholders as a result of life insurance claim settlements, and the depopulation of Citizens Property Insurance Corporation," the news release said.
For months, McCarty reportedly has been on Gov. Rick Scott's "cut list." At the same time, McCarty has said publicly he has no intention of leaving his job.
"I'm planning on doing my job, for the time being," McCarty said after an October cabinet meeting. " … If there was an opportunity that came up, I would entertain that opportunity, but I truly believe I have the best job in the world."
Last month, McCarty and Scott met privately in an "off book" meeting, one that wasn't listed on the governor's daily schedule. Neither side has since commented on what was discussed.
As previously reported by FloridaPolitics.com, Scott first sought to get rid of McCarty after being "pressured by a prominent lobbyist who specializes in insurance matters."
This lobbyist was one of the Scott campaign's top fundraising bundlers and played a prominent role in raising money for Scott's inaugural.

An online news service that covers the insurance industry … reported in January that Scott's office asked Louisiana Deputy Commissioner of Consumer Advocacy Ron Henderson to interview for McCarty's job weeks before the governor admitted he was looking for "new leadership" at OIR.