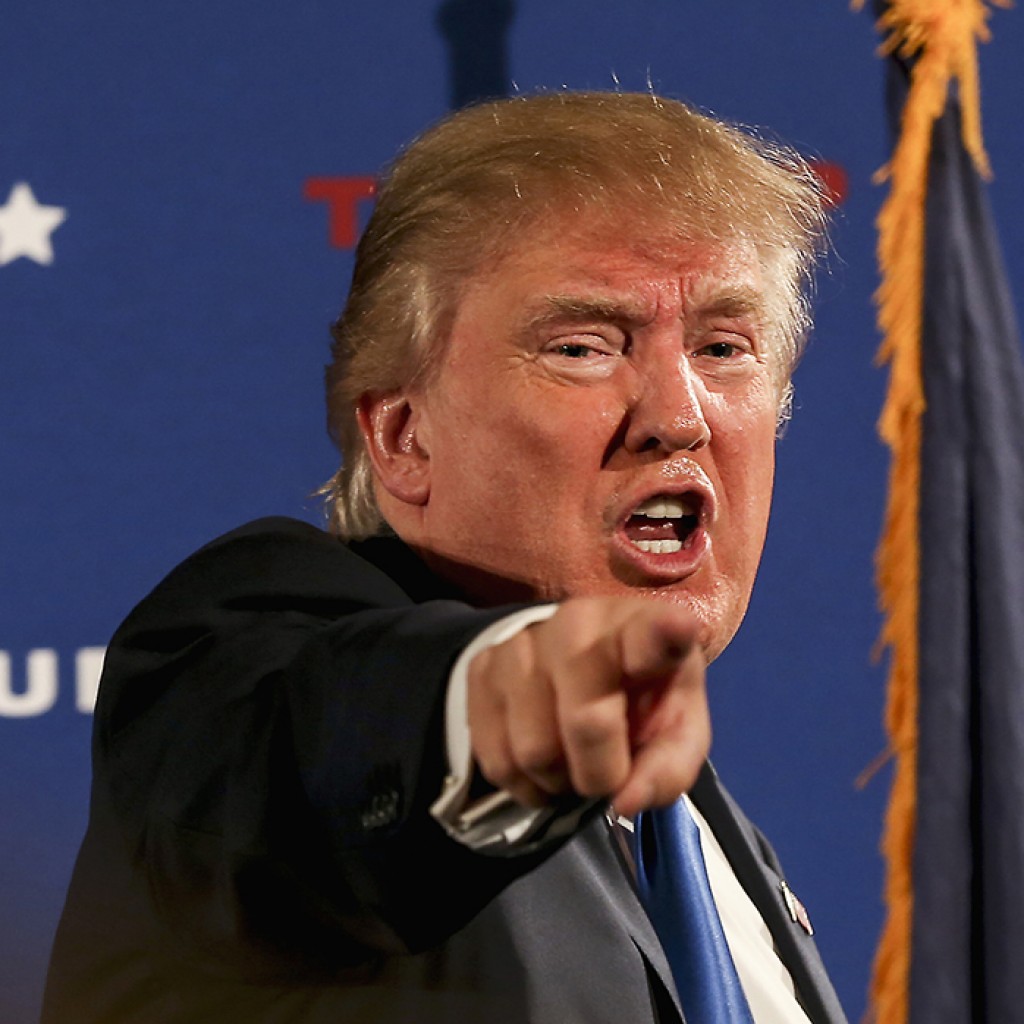 Donald Trump continues to lead in the GOP presidential race in Florida, according to a new poll released Wednesday by St. Leo University Polling Institute.
The NYC businessman is at 30.6 percent, up nearly 5 percent points from a similar survey conducted in October. Marco Rubio is in second place with 15 percent, a drop of over 6 points over the past two months. Jeb Bush is at 14.3 percent, a drop of 1 percent since October.
Ben Carson slips to fourth place with 10.9 percent, compared to 14.7 percent in October. And Ted Cruz is now at 10.2 percent in the poll, up from 4.9 percent in October.
It should be noted that only 147 Republicans were contacted in this survey. Overall, 531 Floridians were polled by the institute from November 29 to December 3, 2015; a national survey of 1,007 adults was conducted in parallel during the same time frame. The margin of error for answers from the above subgroup is plus or minus 8 percentage points.
On the Democratic side, it's not much of a contest at all. Hillary Clinton gets 58.8 percent of the vote to Bernie Sanders 26.9 percent. The margin of error on Democratic likely voter responses was plus or minus 7.5 percentage points. The subgroup numbered 160.
When asked who would be the best candidate would "likely mount the strongest and most effective effort against terrorists worldwide while protecting Americans at home?" the winner was Trump, with 25.2 percent support. Clinton was a close second with 22.8 percent. No other candidate received more than 10 percent support.
However, Clinton leads every Republican in the survey, and would also win in a three-way race with Trump running as an independent.
Clinton, 48.9 percent, vs. Trump, 41.2 percent.
Clinton, 48.9 percent, vs. Rubio, 41.2 percent.
Clinton, 51.2 percent, vs. Carson, 39.1 percent.
Clinton, 47.3 percent, vs. Bush, 37.9 percent.
Clinton, 53 percent, vs. Cruz, 34.7 percent
Clinton, 55.2 percent, vs. former Hewlett-Packard executive Carly Fiorina, 29.7 percent.
Three-Candidate Presidential Race Projections from Florida
Likely voters in Florida were also asked whom they would choose if there were a three-way presidential ballot with Trump running an independent candidacy, with Clinton running on the Democratic ticket, and with each of the major current Republican candidates emerging as the party nominee. In all scenarios, the results broke in Clinton's favor, shown below in descending order:
Clinton, 47.5 percent; Fiorina, 12.9 percent; Trump, 30.7 percent.
Clinton, 46 percent; Cruz, 21.3 percent; Trump, 26 percent.
Clinton, 45.5 percent; Carson, 20.3 percent; Trump, 27.7 percent,
Clinton, 44.8 percent; Rubio, 21.8 percent; Trump, 28.2 percent.
Clinton, 41.8 percent; Bush, 19.1 percent; Trump, 33.4 percent.