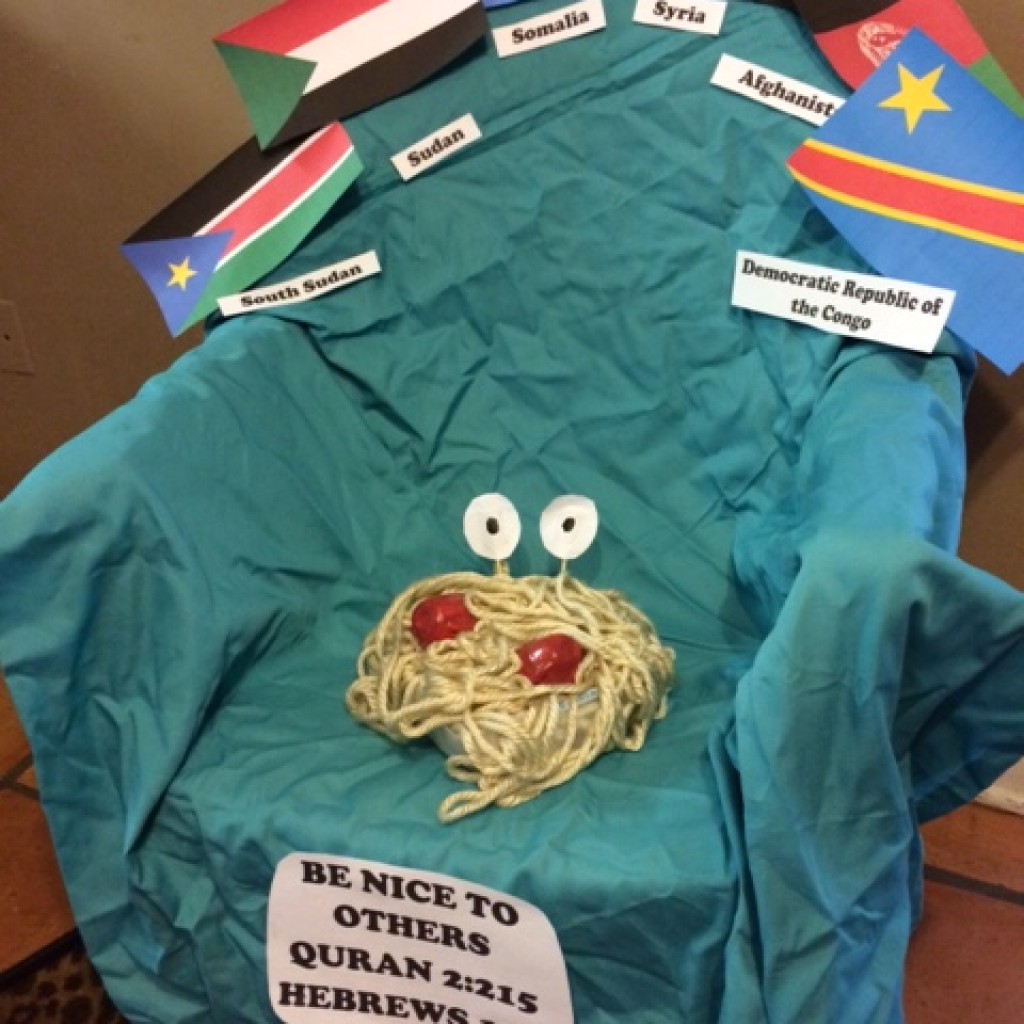 A rainbow-colored pole with a disco ball on top has been cleared for display this holiday season in the state Capitol rotunda, its sponsor told FloridaPolitics.com on Thursday.
South Florida blogger Chaz Stevens said the Department of Management Services, which oversees state property, OK'd his Gay Pride Festivus pole to be shown Dec. 21-28.
Stevens was previously approved to put up a 6-foot-tall pole made of empty Pabst Blue Ribbon beer cans, meant to mark Festivus, the fictional holiday from a 1997 episode of "Seinfeld."
In a memo to Stevens this week, the department said, "We find no conflict with (the) Rules Governing the Use of State Buildings and grounds; therefore, this area is being made available to you as requested."
The disco pole will join a 9-foot-tall menorah, representing the traditional nine-taper candle holder used during the Jewish festival of Hanukkah, already in the rotunda.
Also Thursday, DMS spokeswoman Natalee Singleton said the department received an application for a "Flying Spaghetti Monster" display from the Secular Student Alliance at Florida State University and "Pastafarian" Peter Wood. 
The Flying Spaghetti Monster, represented by a pair of googly eyes and yarn, is the deity of Pastafarianism, a combination of pasta and Rastafarianism, a religion that began in Jamaica in 193o and holds the late Ethiopian emperor Haile Selassie to be the messiah.
Pastafarianism has been described as "a social movement that promotes a lighthearted view of religion and opposes the teaching of intelligent design and creationism in public schools."
This year's display, according to a description and photo provided by DMS, refers to the ongoing refugee crisis in Europe and the Mid East. Similar displays were approved in prior years.
"Included are flags of countries with the highest numbers of asylum-seeking refugees in the world," the application says.
"This display will communicate and represent the belief systems of atheists, agnostics, secular humanists, and other irreligious citizens of the state of Florida," it says. It's "intended to inspire a sense of community and belonging for all those who view it."
Pam Olsen, president of the Florida Prayer Network, last week said her group won't seek to put up a Christian nativity scene because the annual controversy over various displays has become too distracting.
The Satanic Temple, which in past years placed a cardboard diorama representing an angel falling into hell in the rotunda, has not yet refiled for this year.