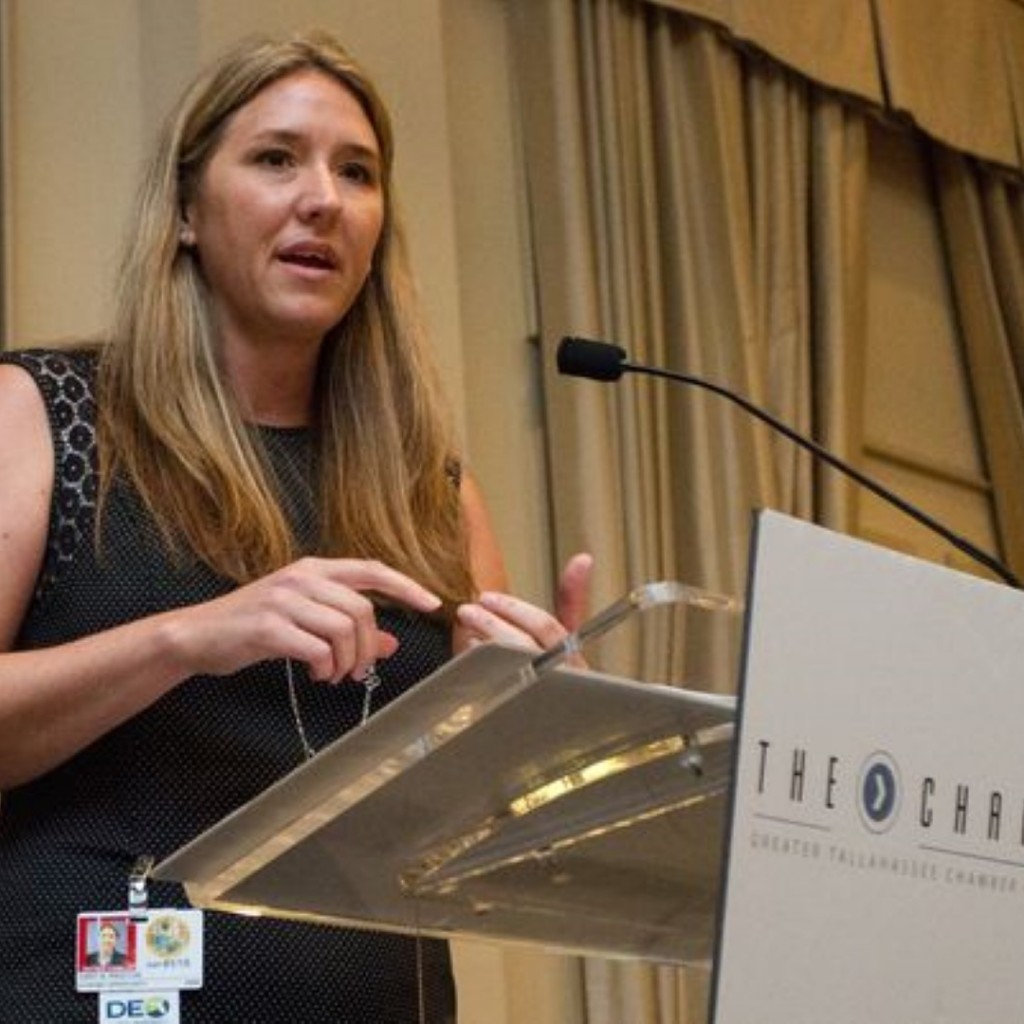 Cissy Proctor, the Florida Department of Economic Opportunity's chief of staff, will now lead the agency, Gov. Rick Scott announced Thursday.
She takes over as the department's executive director, succeeding Jesse Panuccio, on Jan. 9 — three days before the beginning of the 2016 Legislative Session.
FloridaPolitics.com first heard word of Proctor's likely appointment earlier this month.
"Cissy has been a great member of the DEO team and has accomplished a lot during her time at the agency," Scott said in a statement. "She has a strong background in legislative affairs, and I know she will be a great partner with the Florida Legislature to continue to diversify our economy.
"Her great work to support job growth for Florida families is a strong testament to the work she will do as executive director," he added. "She will provide leadership and help make Florida first for jobs."
Proctor, chief of staff since January, previously was DEO's deputy legislative affairs director and director of the Division of Strategic Business Development.
Before that, she was an attorney at the Bryant Miller Olive firm from 2004-13. Proctor received her bachelor's and law degrees from Florida State University.
"I am looking forward to my new role here at DEO and I appreciate the support of Gov. Scott and this team," she said in a statement. "I know we will continue in our mission to make Florida the best state in the country to live and work."
Panuccio is departing for the private sector after the Florida Senate declined to confirm his appointment earlier this year. He likely faced another bruising confirmation process in the 2016 Legislative Session; Panuccio managed to earn the ire of key senators during his tenure.
Immediately after news of Proctor's elevation, however, Senate President Andy Gardiner issued a news release praising her selection.
"With the beginning of the 2016 Legislative Session just a few weeks away, I am grateful to Gov. Scott for working to swiftly fill this critical position in his administration," the Orlando Republican said. "Proctor has a long history with DEO …  I am certain this experience has prepared her well for the responsibility of leading this important agency and will aid in a smooth transition.
"My Senate colleagues and I look forward to working with Gov. Scott and Director Proctor on key policy and funding reforms that will make Florida first in the nation in job creation."