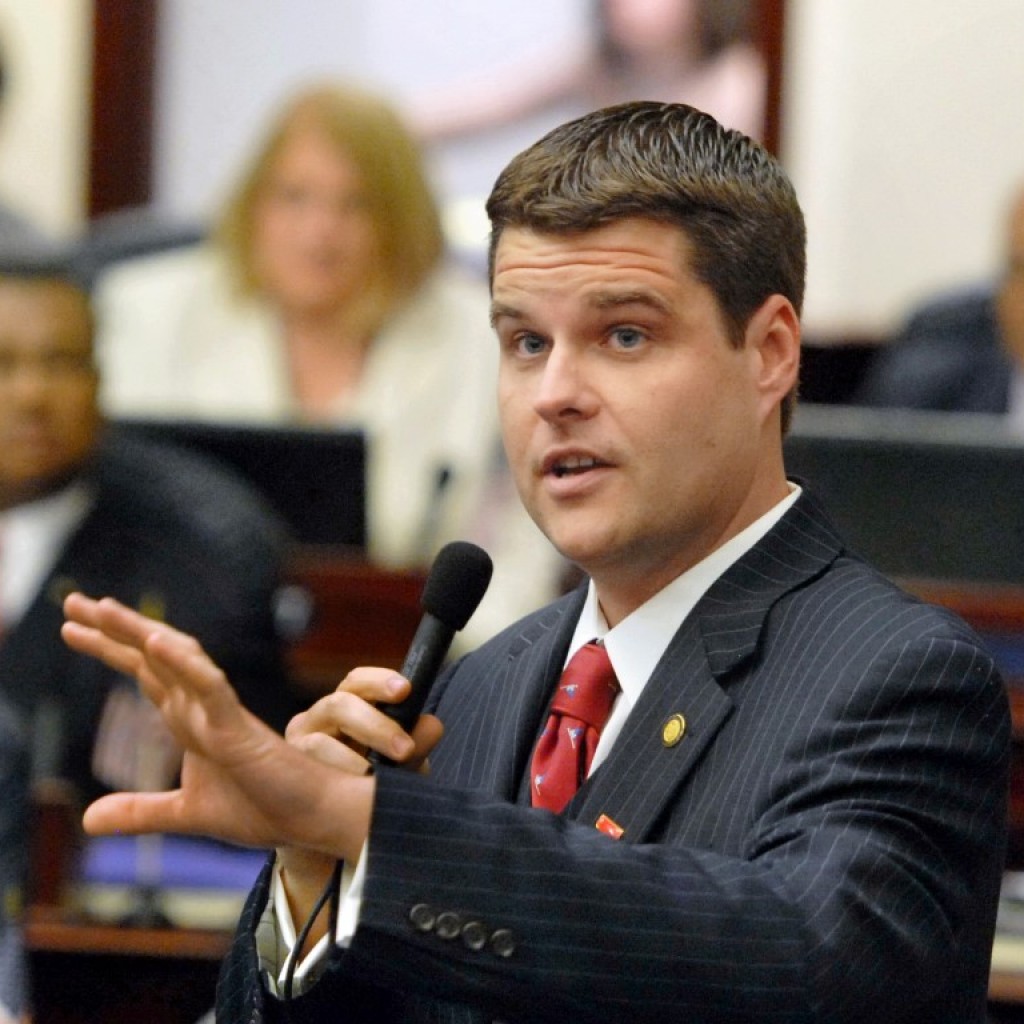 In another early maneuver in an increasingly expensive Senate primary, Rep. Matt Gaetz has unveiled a new ad in his race against fellow Republican George Gainer in SD 1.
It focuses not on his primary opponent, but on the "radical" federal agenda of President Barack Obama, who Gaetz portrays as his biggest adversary during his time in the Florida House.
"New taxes, more mandates, endless assaults on our values – that's how Obama's transforming America," said Gaetz in the 30-second spot. "I'm Matt Gaetz, and I'm fighting back."
Gaetz promoted the new ad in an email appeal to supporters Monday morning.
"Trump, Marco, Jeb, Cruz. It's hard to turn on the news or go online without hearing about the Presidential primary.
"But that has also serious implications for my campaign for the State Senate. When the campaigns and Super PAC's turn their attention to Florida's primary, their millions of dollars will quickly drive up the cost of advertising on TV," said Gaetz.
The younger Gaetz is running to succeed his father former Senate President Don Gaetz for the Panhandle seat against Gainer, longtime a Bay County Commissioner.
See the full ad, entitled "Conservative Leader," below: