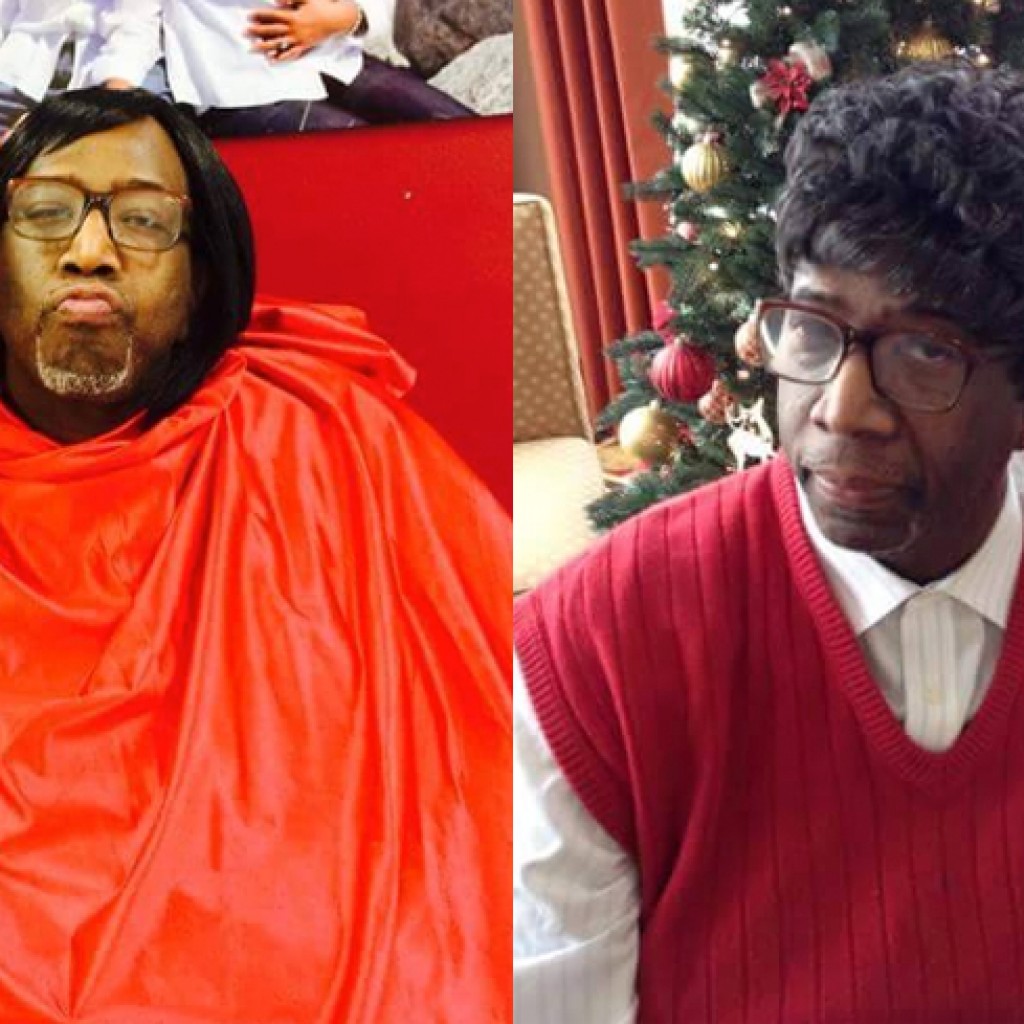 Despite the best efforts of Jacksonville City Council President Greg Anderson to ensure a linear process in terms of considering expansion of the Human Rights Ordinance, via Committee of the Whole discussions, out of state political operatives seem intent on ensuring that the circus comes to Council Chambers.
New radio ads, reported on by Action News Jax, target the four minority-access district representatives, Reggie Gaffney, Katrina Brown, Reggie Brown, and Garrett Dennis.
"With all the problems in Districts 7, 8, 9 and 10, the last thing the City of Jacksonville needs is for the black church to become weak and anemic, and we believe if the HRO bill is passed, that's exactly what's going to happen," said part of one ad put out by a group of churches and Christian business owners. The group believes that if the city passes the HRO, Jacksonville churches will be targeted by the LGBT community.
Ken Adkins, the Georgia pastor behind this effort, says that this matter should be voted on by the entire city, not 19 members of City Council who were duly elected.
[Left unsaid: how extending civil rights leaves the "black church … weak and anemic," especially considering that this writer saw at least one Rolls Royce at the anti-HRO expansion presser in December, which would suggest solid performance in tithe collections.]
Adkins has devoted Facebook post after Facebook post to trolling Jacksonville City Council members, including the four listed above. A sample:
These four African American Jacksonville City Council Members will vote on whether Transgendered Men and Pedifiles will be able to Pee Next to your 8 year old daughters and Granddaughters. (HRO) I hope Black Pastors hold them accountable and not allow them to come to their churches while supporting the bill to allow Homosexuals to sue your church and Christian business owners who refuse to be subservient to the Homosexual spirit.
Reaction has not been favorable from Council members, with Councilman Reggie Brown indicating very specific displeasure with Adkins' loose talk.
Recall that in 2012, Brown voted against HRO expansion.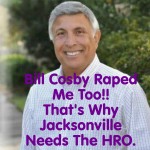 Of course, the main target of Adkins has been Tommy Hazouri, the continuing subject of libelous memes and comments from Adkins.
Adkins' latest anti-Hazouri meme: "Bill Cosby raped me. That's why I support the HRO."
Adkins, a panelist in one of Mayor Lenny Curry's "Community Conversations," claims that he will speak to the Washington Press Club later this year.
Perhaps he will tell the D.C. media how to use Photoshop.
More saliently, this is a test of political will for the councilmembers targeted by these ads. Will they fall prey to flimsy, reductive, emotional canards?