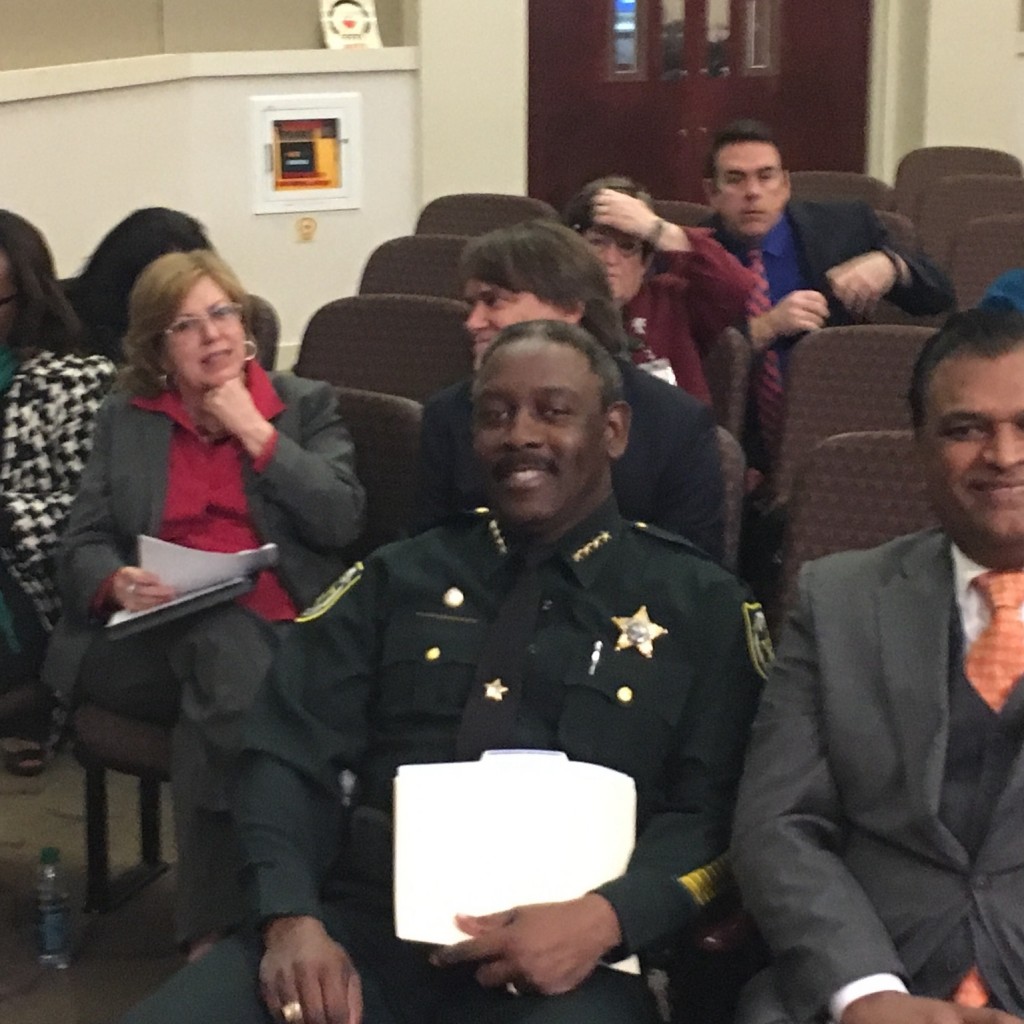 Orange County Mayor Teresa Jacobs lost a power struggle with the county's six constitutional officers Tuesday when a panel refused her request proposing they be switched to Orange County charter posts.
A working group of the Orange County Charter Review Commission turned down Jacobs' request to recommend a charter amendment, after hearing each of the officers — Sheriff Jerry Demings, Clerk of Courts Tiffany Moore Russell, Comptroller Martha Haynie, Property Appraiser Rick Singh, Elections Supervisor Bill Cowles, and Tax Collector Scott Randolph — all contend there was no reason for such a switch, and that it would erode the independence of their offices.
Over and over each of the six elected, state constitutional officials — five Democrats and NPA Haynie — kept questioning why the issue was even being considered.
"I am struck again by the question of 'What problem are you trying to resolve?'" said Haynie, who is retiring this year after 28 years as comptroller. "I have not heard a public hue and cry about this."
In a memo, Jacobs, a Republican, had raised two problems in her view. First, she questioned Haynie's legal authority to conduct audits of the other constitutional officers, suggesting their independence might legally put them out of the Comptroller's oversight. She also raised concerns that three of the officers, Demings, Singh and Randolph are suing the county over a previous charter amendment, approved by voters in 2014, to turn their offices into term-limited, nonpartisan posts.
But the six-member work group concluded that if Haynie (perhaps the most trusted elected official in Orange County) says she has the authority, that was good enough for them. And they concluded that the lawsuit, which many of the workgroup members said they did not like, was a dispute appropriate for the courts to decide, outside what the panel should deal with.
So the group adjourned without acting on Jacobs' proposal.
Jacobs did not attend the hearing, held in the county commission chambers, because she is recovering from recent surgery to repair a torn leg tendon. Her office declined to comment on the hearing's outcome.
Her office also refused to comment on an assertion made during the meeting about a potential political motive for the mayor: that she is considering running for comptroller this year to replace Haynie.
Haynie shrugged at that report, saying she found the idea "astounding" that Jacobs would leave the mayor's office to become comptroller.
But the status of constitutional officers issue might not be entirely gone. The work group's role was to review the proposal and make a recommendation to the county's full Charter Review Commission. That commission still could take it up anyway. And if it doesn't, the Orange County Commission could still decide to put such a question before voters in a charter amendment proposal.
"I don't think it's over yet," Demings said.
Other officers were more confident. "I think it was a victory for the process," Singh said. "It's a victory for the people. We are a nation of the rule of law and the laws must be upheld."