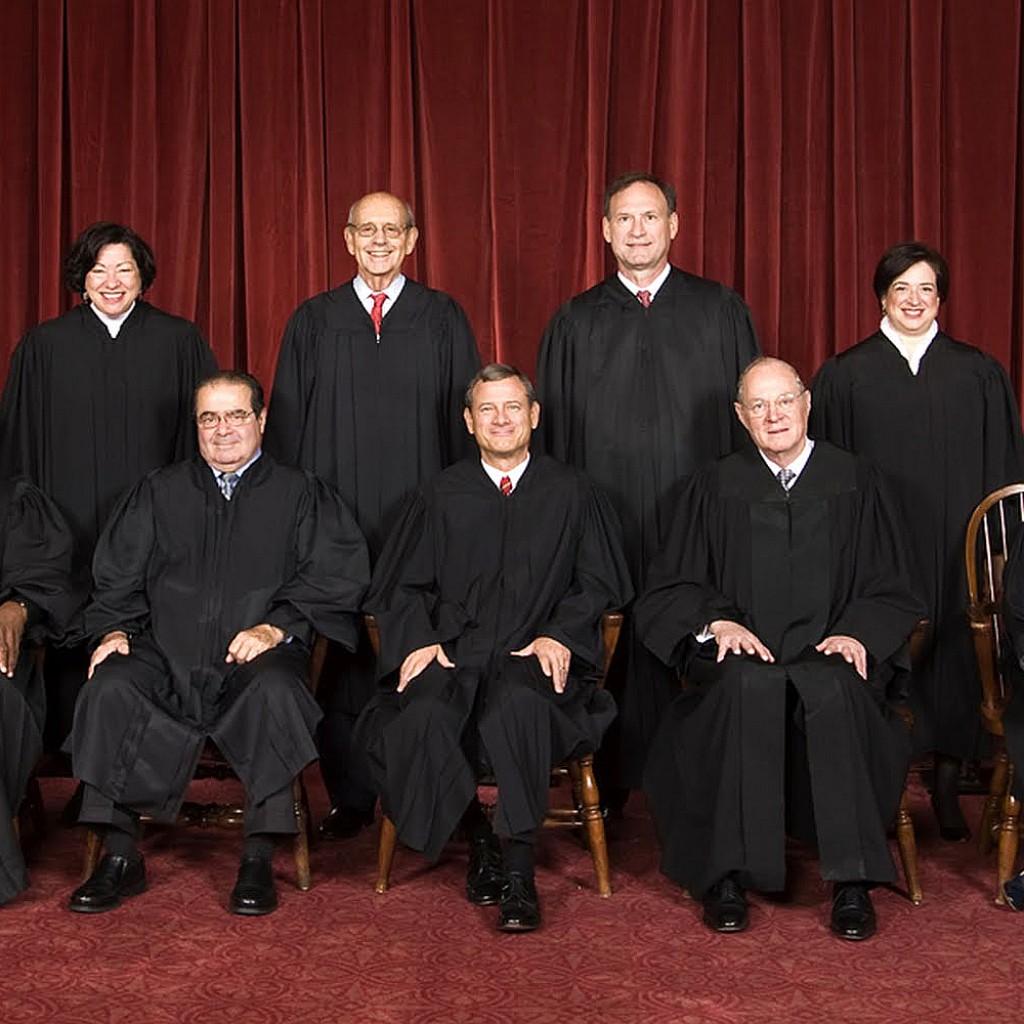 Nothing else that government does costs as much as the death penalty in order to accomplish so little. That ought to concern even the most conservative legislators as they cope with the U.S. Supreme Court's 8-1 decision Tuesday, in Hurst v. Florida, that the state's capital sentencing process is unconstitutional.
The choice now is to fix it or repeal it.
"Those are our two options," said Carlos Trujillo, House Criminal Justice chairman.
The second option is the better one.
"The death penalty, whether you're for it or not, is not worth the expense and all the problems it causes us," says Gerald Kogan, one of three former Florida justices who signed a brief supporting death row inmate Timothy Hurst's challenge to the Florida process. Life without parole is already the mandatory sentence for a convicted first-degree murderer who is spared death.
It ought to be easy enough to rewrite the law to provide that juries rather than judges specify the existence of aggravating factors to justify the death penalty. To leave it to the judge, said the high court, infringes on a defendant's Sixth Amendment right to a jury trial.
But that raises the question of why Florida should not simply take the opportunity to eliminate the death penalty, as 19 other states have done — most recently, Connecticut, Maryland, Nebraska, New Mexico, and New York.
Florida courts have been inching toward the same outcome. According to the Death Penalty Information Center, there were only nine new death sentences last year, reflecting a nationwide decline, matching the historic low of 2004 and far below the peak of 45 in 1991
The prospect is for even fewer should juries find that the burden of deciding between life and death is squarely on them. Until now, they have been told that their recommendation is only "advisory," which, according to legal blogger Neil Skene, was "a bald invitation not to take their responsibility seriously."
The death penalty has never been proved to be a deterrent. Its effectiveness is as a cudgel for prosecutors to extract guilty pleas and posture about being tough on crime.
It also fills that role for legislators who say society and victims' families are entitled to the ultimate vengeance no matter what it costs.
But is all that truly worth the exceptional expense of prosecuting so relatively few cases and of the prolonged appeals that follow?
Various studies have put that at four to six times the cost of incarcerating someone for life. By far, most killers get life to begin with. Out of 1,056 Florida prison admissions for homicide in fiscal 2014, only 13 were to death row. In that light, the death sentence is still freakishly arbitrary.
Truncating the appeals is not an option, no matter what some legislators may think or say. As the Supreme Court has said, "death is different."
The risk of executing an innocent person is too great. Florida already leads the nation in death row exonerations — 26 so far — which is to wonder how many more there should have been. One was proved innocent after he had died of cancer. Kogan believes three innocent people have been put to death but won't say who he thinks they were.
None of that will matter to those legislators who hold the death penalty somewhat on a par with, if not above, the Ten Commandments.
But they have themselves mostly to blame for Florida's present mess, with as many as 92 of its death row inmates having been sentenced since the U.S. Supreme Court served notice in a 2002 case, "Ring v. Arizona," that juries rather than judges should find the facts to support a sentence of death.
The Florida Supreme Court stubbornly — and in my view, irresponsibly — refused to apply Ring in dozens of subsequent appeals. In 2005, however, then-Justice Raul Cantero wrote an opinion urging the Legislature to require jury unanimity at some point in the sentencing process. Nothing came of it, despite efforts by Sen. Thad Altman, R-Melbourne, and others to conform Florida law to the Ring decision. His bill will perhaps fare better now.
There are other consequences of the Hurst decision that only the courts can resolve, and they are huge.
How many of Florida's 390 death row inmates should be reprieved? Only those whose appeals are recent enough to have cited "Ring"? Or virtually all?
The high court left that to the Florida courts. It also left unanswered whether juries should find aggravating circumstances by unanimous or only majority votes and whether Florida can continue executing people without a unanimous recommendation from the juries.
Significantly, the Florida Supreme Court on Wednesday ordered the state to respond to the Hurst issue in the pending last-ditch appeal of Michael Lambrix, who's under a death warrant for Feb. 11. His case is so old, having been to the Florida Supreme Court six previous times, that some observers think it's too late for him, and others like him, to benefit from Hurst.
But that presumes a horribly sanguinary attitude in the courts — to let anyone die under a law that has been declared unconstitutional. However, Florida has already executed 40 people since the judge's role as fact-decider was first questioned in the 2002 Arizona case.
The U.S. Supreme Court shares the blame for that, having declined several appeals on that point before accepting Hurst's. In Tuesday's decision, Justice Sonia Sotomayor overruled two of her own court's leading Florida decisions because "time and subsequent cases have washed away the logic …"
"There really is chaos at this point," says Karen Gottlieb, a law professor and co-director of the Florida Center for Capital Representation at Florida International University, who was instrumental in winning the Hurst case.
"We believe there is no valid Florida death penalty now, but the retroactivity will have to be determined by the courts," says Nancy Daniels, the public defender at Tallahassee, who was another of Hurst's lawyers. "Still, it's a great start."
Yes, it is. Though the odds against it are long, repeal should be the next step.
 • • •
Martin Dyckman is a retired associate editor of the newspaper formerly known as the St. Petersburg Times. He lives near Asheville, North Carolina.
For more state and national commentary visit Context Florida.