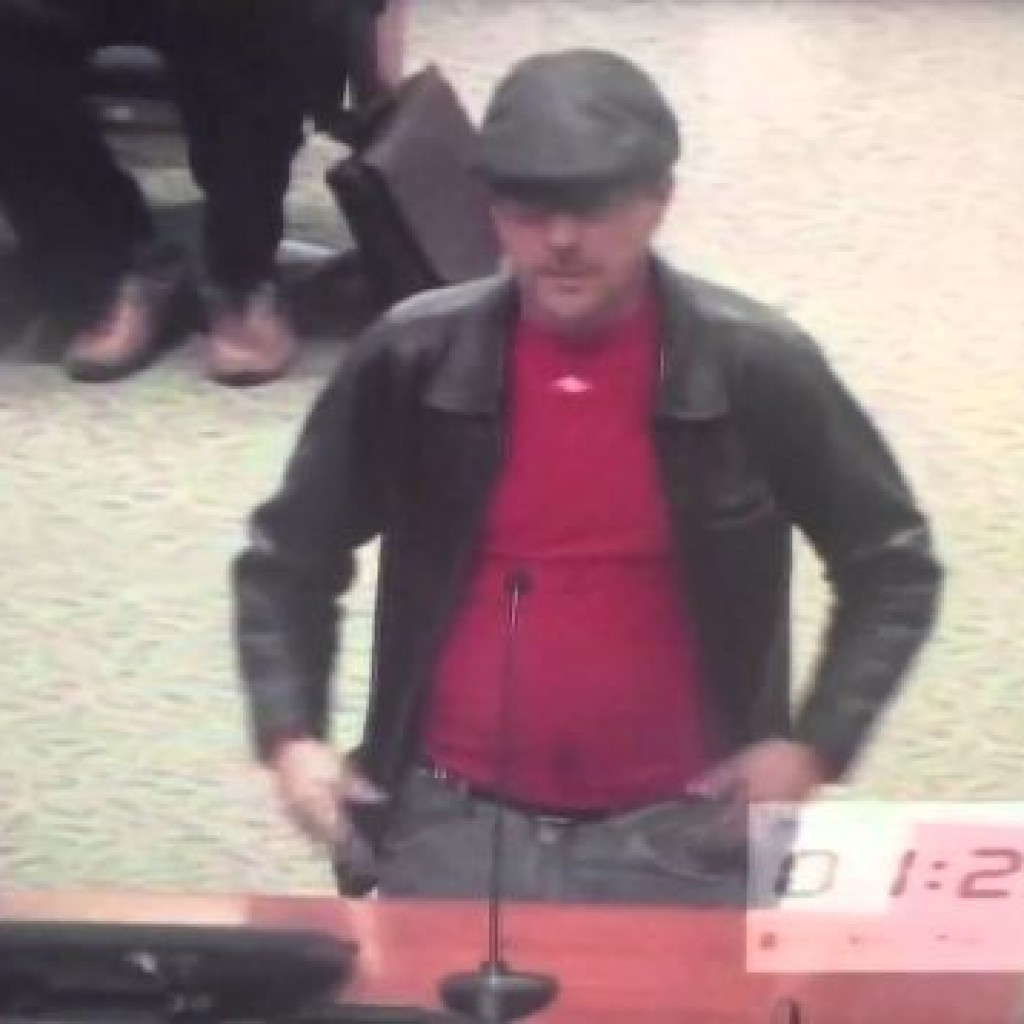 Roy Bay derailed the Jacksonville City Council HRO debate Tuesday, and was said Thursday to have moved to Miami. Meanwhile, the Jacksonville Sheriff's Office wants him now.
Below, the is the full statement from the JSO, detailing a sordid history that contradicts what he told local media in the wake of his Public Comment confession.
"On Tuesday, January 12, 2016 Roy Albert Bay spoke before the City Council and stated that he committed sex acts involving children over a period of years. As a result of the statements, the Jacksonville Sheriff's Office Special Assault Unit launched an investigation. Information developed during the investigation indicates there are possibly sex crime victims from the Jacksonville area related to Roy Bay's statements."
Bay had said his acts were committed in St. Louis, Missouri.
"Possible victims may include white males who were between 10 and 18 years of age at the time. The investigation indicates that Roy Bay may have acted alone or with another adult white male accompanying him. Further indications are that these events may have occurred as long ago as 1980. Roy Bay frequented Memorial Park, the Riverside area and the Murray Hill area of Jacksonville, but additional areas are a possibility as well.
"The attached picture (see below) is from a January 2008 arrest. Roy Bay would be approximately 25 years older than during the time frame indicated above.

"The Jacksonville Sheriff's Office is requesting that anyone with information that would assist in identifying potential victims or anyone who may have information about Roy Bay and anyone associated with him contact JSO's Special Assault Unit at (904) 630-2168 or Crime Stoppers at 1-800-865-TIPS."
Bay's speech was portrayed by some as a redemption narrative. The JSO, luckily, takes a view that is centered on getting justice for the victims.