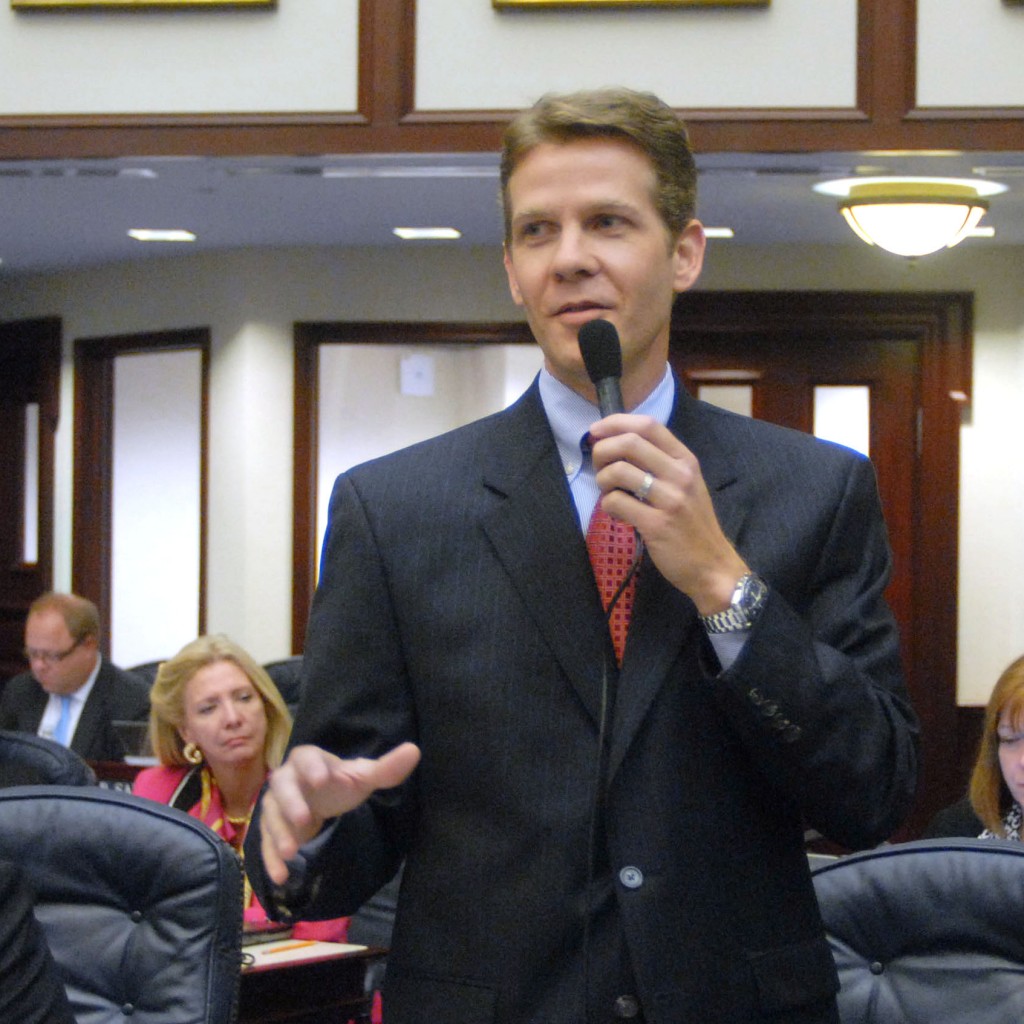 A new program to help students with intellectual disabilities such as autism get into college or other postsecondary schools will be coordinated through a new center to be developed at the University of Central Florida.
The center startup money for such college programs and a scholarship program for such students was authorized by Senate Bill 672, a special project for Senate President Andy Gardiner, an Orlando Republican.
Sponsored by Niceville Republican Sen. Don Gaetz, the bill was one of the three priority measures that flew through the Florida Legislature and got Gov. Rick Scott's signature Thursday.
Gardiner and his wife Camille have an 11-year-old son, Andrew, with Down syndrome, and Gardiner has been working on bills related to disabled students for most of his career.
The bill also renames a state education scholarship program for students as young as 3, as the Gardiner Scholarship Program. It also expands that program, previously known as the Florida Personal Learning Scholarship Account Program.
The postsecondary education initiative creates a whole new level. It provides development money and scholarships for postsecondary programs that serve students with Down syndrome, autism, and other disabilities, and creates a clearinghouse to coordinate them. Consequently, Gardiner was at the Florida Board of Governors' meeting at Florida State University Thursday to tout the bill shortly before it was signed.
The bill, he said, "is important not just to me but to individuals all over the state of Florida that have unique abilities."
The bill designates UCF to develop a clearinghouse center to approve and coordinate programs at other universities and colleges, public and private, and as a resource center for students and parents to learn about postsecondary education programs.
"We have all these great programs all over the state, whether it's it FIU, most recently UCF, but we don't have one location that can coordinate and bring it all together," Gardiner said. "We're going to create the program, the Florida Center for Students with Unique Abilities, at the University of Central Florida to serve as a coordinating office for all the locations around the state."
The bill appropriates a total of $95.3 million in general revenue funds for 2016-17. Of that, $73.3 million is allocated for the Gardiner scholarship program (up from $55 million this year,
The Florida Center for Students with Unique Abilities gets $8 million, including $1.5 million for the center itself, $3 million for startup and enhancement grants, and $3.5 million for scholarships.