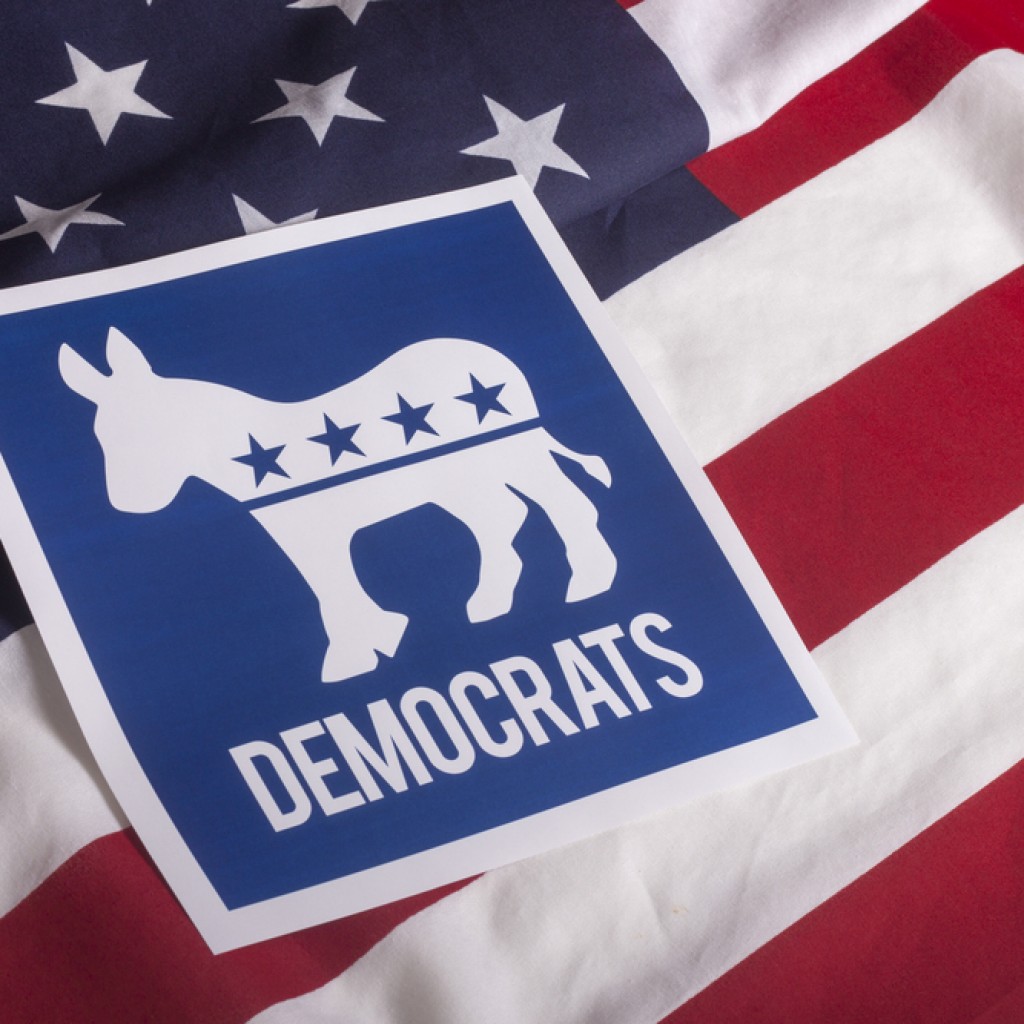 Florida Democrats must decide whether their best shot at winning the Senate seat now held by Marco Rubio is a liberal firebrand who has said the GOP health plan was to hope people die quickly, or a moderate Democrat who often votes with Republicans.
Rubio is giving up his seat to seek the Republican nomination for president, and it's targeted by Democrats hoping to regain a majority in the chamber. The two major candidates are U.S. Rep. Alan Grayson, a bomb thrower who has endeared himself to the far left of his party, and U.S. Rep. Patrick Murphy, a former Republican who has sided with the GOP on issues such as loosening banking regulations, weakening President Barack Obama's health care overhaul, and forming a committee to investigate the attacks on a U.S. diplomatic compound in Benghazi, Libya.
The Democratic establishment is behind Murphy, seeing him as the stronger general election candidate in a state that tends to be moderate, while Grayson says he's the only true Democrat in the race. Republicans on the sideline are working to give credence to that claim.
The contest mirrors recent Republican primaries across the country where Tea Party candidates challenged establishment-backed candidates. Republicans learned in states such as Delaware, Nevada, Missouri, Indiana, and Colorado that nominating someone who represents the extreme side of the party can cost them the general election.
"It's an example of what's happened with politics nationally," said David Beattie, a Florida-based Democratic pollster unaffiliated with either campaign. "There are staunch portions of both Democratic primaries and Republican primaries that seem further out of where the mainstream of the nation is."
Republicans would like nothing more than to face Grayson, who promotes himself to his party's left extreme much the same way Tea Party candidates appeal to the extreme of the Republican Party. The Republicans have four major candidates, U.S. Rep. Ron DeSantis, a Tea Party favorite backed by conservative groups; U.S. Rep. David Jolly, a former Washington lobbyist and congressional aide; Lt. Gov. Carlos Lopez-Cantera; and businessman Todd Wilcox, who has never run for political office.
Beattie said Florida today is like a flip side of the 2012 Missouri Senate race. Democratic Sen. Claire McCaskill now acknowledges she manipulated the Republican primary to help then-U.S. Rep. Todd Akin win the nomination. McCaskill was considered one of the Senate's most vulnerable Democrats, and she saw Akin as the easiest Republican to beat. Her plan worked — Akin's comments about "legitimate rape" and other extreme positions cost him the election.
The Republican Party of Florida and the National Republican Senatorial Committee are bombarding reporters with anti-Murphy emails while leaving Grayson relatively untouched.
There are clear differences in their voting records — though Murphy has voted with his party more often since deciding to run for Senate. The Associated Press reviewed every U.S. House roll call vote the past two years, more than 1,200 in all. In 2014, Murphy and Grayson voted differently 20 percent of the time. That dropped to about 10 percent after Murphy entered the Senate race last year.
Murphy sided with Republicans on several key bills opposed by Obama and most House Democrats. He supported of the Keystone XL pipeline; voted to condemn Obama for the exchange of American prisoner Bowe Bergdahl for five Taliban leaders held at Guantánamo Bay, Cuba; and supported a resolution seeking an investigation on whether the Internal Revenue Service targeted conservative groups.
Murphy also supported a bill sponsored by potential Republican opponent Rep. Ron DeSantis seeking to rein in Obama's use of executive orders on issues like health care and immigration.
Grayson said the differences show Murphy isn't a true Democrat, though he acknowledged Murphy has voted more in line with Democrats since entering the Senate race. The two will square off in the Florida primary in August.
"He's trying to run away from his own history as one of the worst Democrats in the House of Representatives," Grayson said in a telephone interview. "The fact that he's so utterly unscrupulous that he wants to run away from his own record just underscores the fact that he's basically a Democrat in name only, what we call a DINO."
Not that there weren't moments Grayson didn't vote with his party. He was the only Democrat to vote against the reauthorization of the Export-Import Bank, a federal agency that guarantees loans to major exporters. Grayson also opposed resolutions to support Ukraine and to condemn Russian President Vladimir Putin that had near unanimous support from both parties.
Murphy, who answered questions about his voting record via email after his campaign asked for them in advance, said he stays true to core Democratic values. He said he doesn't want to dismantle the Affordable Care Act, but he said improvements can be made. Likewise, he said he supports Wall Street reform but thinks changes can be made to the Dodd-Frank Act to help small and midsize banks.
"I'm proud of where I stand, and I'm proud to be a Democrat. My priorities are exactly where most Floridians and most Democrats are, fiscally responsible and socially progressive," Murphy wrote.
Florida Democrats don't always support the more liberal candidate, especially in rural areas and in the north where Southern Democrats are more conservative, and the race could come down to more than just voting records.
"The average voter is not going to feel that there's vast policy differences between them. It's going to be demeanor and trust and who they like, and I think that is an advantage for Murphy," Beattie said. "There are people in the primary that are looking for a staunch, liberal firebrand, and that's a position that Grayson has happily owned for years. The lower the turnout in the primary, probably the better it is for Grayson."
And unlike Tea Party Republicans elsewhere, Grayson doesn't have an equivalent Democratic movement he can tap to boost his campaign, said Florida-based Democratic pollster Tom Eldon.
"There's no Tea Party, there's no organization, there's no ground troops, there's no Americans For Progress bankrolling everything," Eldon said. "He's pretty much a lone wolf out there."
Republished with permission of The Associated Press.