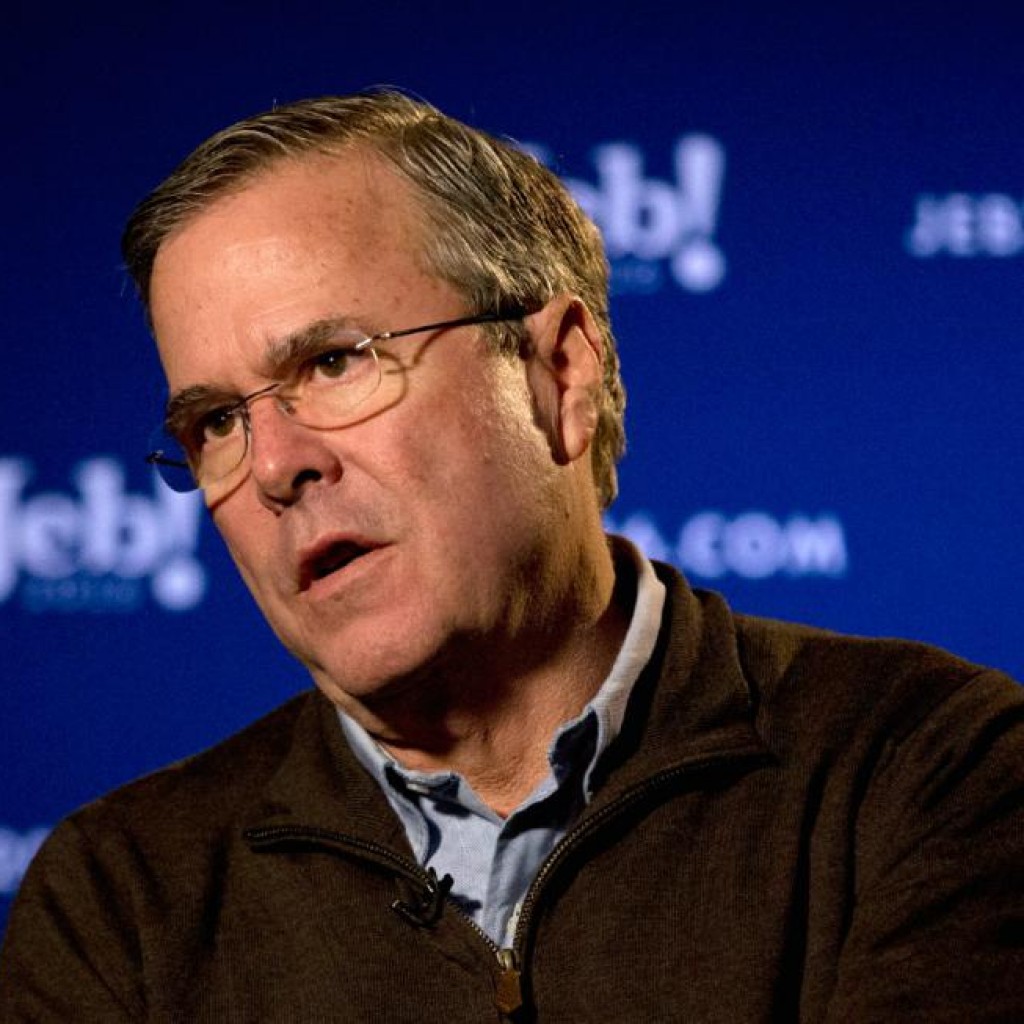 Jeb Bush was never expected to be a serious contender in Iowa, but his paltry total of just 2.8 percent of Iowa caucus voters still has to hurt. That's after his Super PAC spent nearly $15 million there.
The former Florida governor knew the results wouldn't be pretty. He wasn't even in Iowa Monday night, instead campaigning at a town hall meeting in New Hampshire.
Appearing on "Fox and Friends" early Tuesday, Bush referenced a breaking story from Paris (where French police say five people were arrested with plans to stage attacks on nightspots and leave for Syria), and pivoted to his foreign policy gravitas.
"We have a national security threat that is not going to go away, we need someone with a steady hand, someone who can has the backbone to be able to be a commander in chief to lead this country," he said.
Bush refused to play along with Fox anchor Steve Doocy's question about what he would do over if he could in Iowa.
"I don't look back," he said, adding that he looks forward to campaigning in New Hampshire, South Carolina and Nevada.
Doocy reminded Bush that the Iowa winner often doesn't become the GOP nominee, referring to George H.W. Bush's surprise victory in 1980.
"Yeah, I remember in 1980 we were all excited, with my dad upsetting Ronald Reagan in the Iowa caucus. He had big mo, he came here to New Hampshire and it didn't work out. And many other candidates have the same story."
In fact, it's been 16 years since Republican caucus-goers here have accurately picked the eventual GOP nominee for president.
Some polls have shown Bush with growth in the polls in New Hampshire. The Real Clear Politics average of polls in New Hampshire shows Bush locked in a tight four-man battle for second place, less than a point below Ted Cruz and John Kasich in fourth place with 10.3 percent.
All are way behind Donald Trump, however, who dominates currently with a poll average rating of 33 percent.