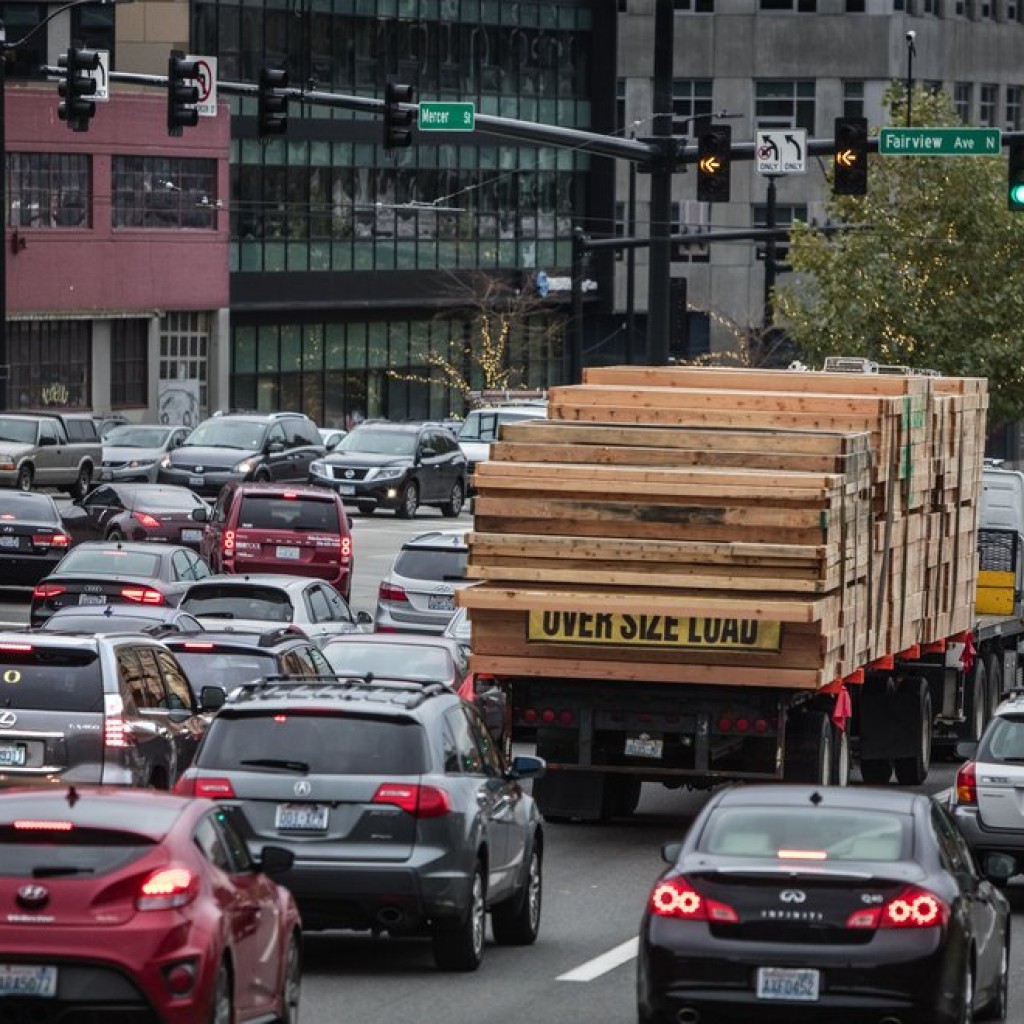 Transportation Secretary Anthony Foxx has said 77 cities have submitted applications for the U.S. Department of Transportation "Smart City Challenge."  The competition seeks to help medium-sized cities that are experiencing rapid population increases and rapidly growing demands on their transportation infrastructure by fusing data, technology and creativity to shape how people and goods will move in the future.
Six Florida cities have applied to the Smart City Challenge: They are Tampa, Tallahassee, Miami, Orlando, St. Petersburg, and Jacksonville.
The winning city will be awarded up to $40 million from USDOT to implement what the agency calls "bold, data-driven ideas that make transportation safer, easier, and more reliable." Cities across the country have joined the competition. Applicants were asked to include a range of innovations and data-driven platforms to anticipate and address community needs. Specifically, USDOT is looking at how to integrate multiple innovations such as automated vehicles, the sharing economy, and other technologies into a network that connects people to an intelligent transportation system.
Open data, smartphones, and self-driving and connected cars are  already revolutionizing the road. Companies such as Amazon, Google, Uber and Lyft are further disrupting the way people and goods get around. The city that offers the best plan to deal with those changes will win $40 million to implement its vision for a transit system of tomorrow.
Additionally, Paul Allen's Vulcan Inc., has announced its intent to award up to $10 million to the challenge winner to support electric vehicle deployment and other carbon emission reduction strategies, and Mobileye announced that it would outfit the entire fleet of the winning city's public bus system with its Shield +TM driver-assistance safety technology.
"I issued this challenge in December and quite frankly, we are very impressed by the response by community leaders across the country. Cities understand that in order to plan for tomorrow, they need to embrace technology and innovation," Foxx said. "This challenge is going to do more than just help one city adopt innovative ideas. Instead, it will serve as a catalyst for widespread change in communities across America."
Foxx says USDOT developed the Smart City Challenge as a response to the trends identified in the "Beyond Traffic" draft report. That report, issued February 2015, reveals that America's aging infrastructure is not equipped to deal with a dramatically growing population and identifies a need to increase mobility options in what are known as developing "megaregions." It's expected these infrastructure issues will be especially challenging for mid-sized cities.
Five finalists will be announced at SXSW in Austin, Texas, on March 12, and the finalists will each receive $100,000 to hone their proposals and develop applications for the final selection process scheduled for June. Vulcan will be working with USDOT to assist the five finalist cities with technical guidance and other support in keeping with its commitment to leverage technology, investments and philanthropy to drive a low-carbon future.