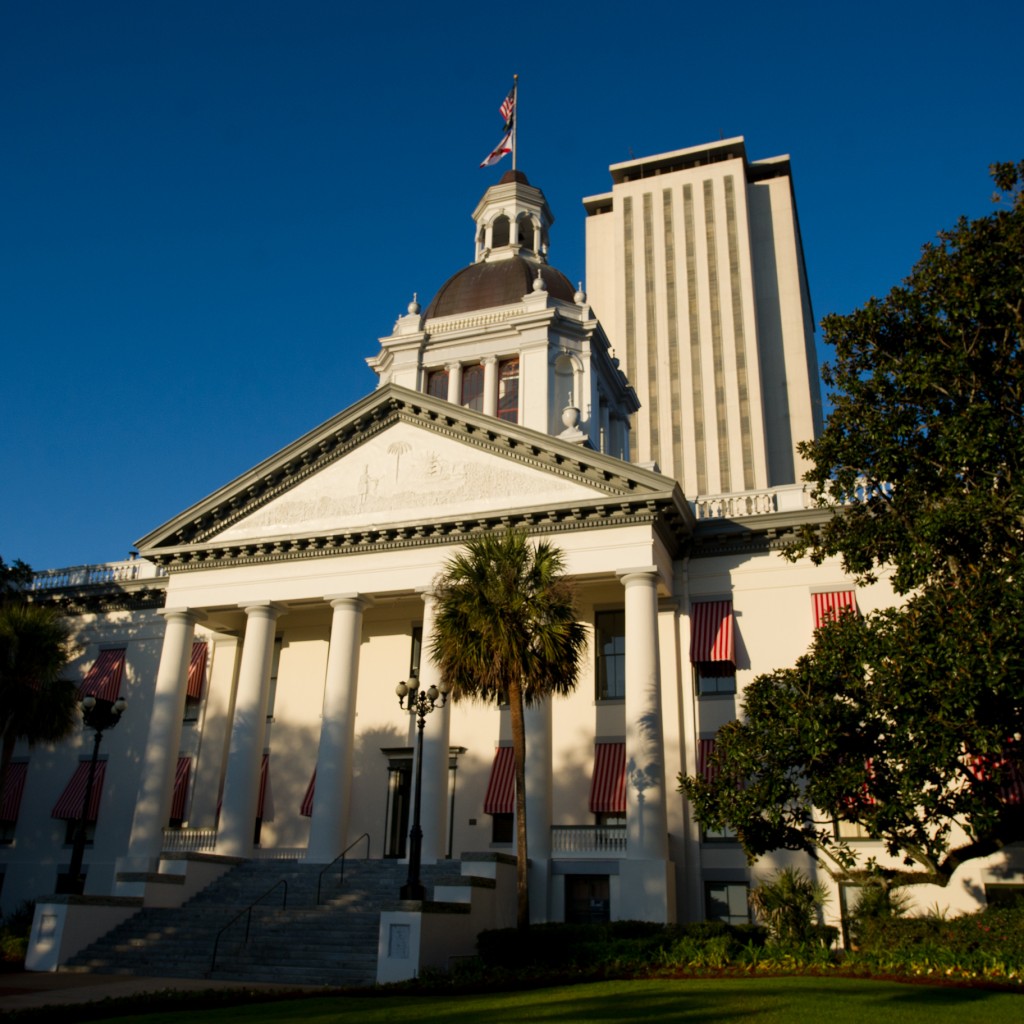 The House Regulatory Affairs Committee on Tuesday approved a trio of bills to reshape the state's gaming industry, including bills to ratify the new Seminole Compact negotiated by the Seminole Tribe of Florida and Gov. Rick Scott.
James E. Billie, chairman of the Seminole Tribe, said in a statement:
"Seminole Tribe Chairman James E. Billie and members of the Tribal Council are heartened by the strong support for the Seminole Gaming Compact among members of the House Regulatory Affairs Committee and they want to especially thank Chairman Diaz and Ranking Member Moskowitz.  The Tribal Council again acknowledges the ongoing hard work of Gov. Scott and Chairman Bradley of the Senate Regulated Industries Committee."
Jim Blanchard, president of the Florida Greyhound Association, said in a statement:
"The House Regulatory Affairs Committee wrongfully selected winners and losers today siding with multi-millionaire track owners over small business racing greyhound owners. Decoupling greyhound racing could cost 4,000 Floridians their jobs – all so pari-mutual track owners can pad their pockets by converting their facilities into mini casinos. This is wrong.

Greyhound racing is a uniquely Florida experience that's been a form of entertainment in our state since the 1930s. The success of each individual track has been built on the backs of our members who own, breed and train each racing greyhound.

Florida's greyhound racing tracks are regulated monopolies whose owners have made billions of dollars in revenue. Greyhound racing continues to generate millions in tax dollars for the state of Florida.

The Florida Greyhound Association does not oppose expansion of services offered at pari-mutual facilities. However, first and foremost these facilities should always maintain their base of operations, which is live racing. The Legislature should hold track owners to the commitment they first made when they were awarded their exclusive license. Greyhound racing still has a role to play in Florida's entertainment offerings. We encourage House leaders to weigh the full impact of this legislation and do what's right for all involved in the industry.
• • •
The House Health and Human Services Committee on Tuesday approved a bill requiring a study on the effectiveness of dental services under the statewide managed-care program. The measure would automatically carve out children's dental services from the program unless the Legislature acts otherwise before July 1, 2017.
Audrey Brown, president and CEO of Florida Association of Health Plans, said in a statement:
"FAHP is disappointed that HB 819 gained passage in the House Health and Human Services Committee today. While this bill calls for a study on the effectiveness of pediatric dental services under the SMMC program, which FAHP does not oppose, it would also automatically carve out children's dental services from the SMMC program in 2017, without clear evidence and data that demonstrates it is in the best interest of Florida children on Medicaid.

"We have seen real-world results from our health plans that are now assisting Florida families in getting the dental care they need.  In fact, one health plan recently helped a 14-year-old on Medicaid who has autism and needed a root canal. While his mother knew it would be difficult to find a provider willing to do the procedure by anesthesia, it was absolutely necessary because the boy's pain sensory system had zero tolerance.  His mother worked closely with the health plan for two weeks to find the right provider to treat her son. The bottom line is with this plan's help, her son was able to get the dental treatment he needed to allow him to live a better, healthier life.

"This is just one example of the good work our state's health plans are doing to get the appropriate care to Floridians; and any automatic move to carve out dental services would be wholly detrimental to the care Floridians currently receive under the SMMC program. In fact, since dental services have been carved in, the Agency for Health Care Administration found that 43 percent of children in Florida Medicaid have been seen by a dentist; whereas, under pre-paid dental care use over the last decade was a dismal 23 to 26 percent.

"Again, while we are in no way opposed to studying the effectiveness of dental services under the SMMC program, we are opposed to this policy that would turn back the clock and return Florida to a fragmented, fee-for-service model under which Floridians received less dental care."
• • •
The Centers for Disease Control and Prevention sent 950 Zika antibody tests to Florida, allowing individuals — especially pregnant women and new mothers — to see whether they ever had the Zika virus.
The state now has 1,425 antibody tests. There have been 16 cases of Zika in Florida, but none have been acquired locally or involve pregnant women.
Gov. Rick Scott said in a statement:
"We appreciate that the CDC sent 950 Zika antibody tests to Florida so we can better test those who have traveled to affected areas and had symptoms of Zika. While having these tests readily available is great progress, we are still waiting on the CDC to schedule a conference call with Florida hospital workers to ensure they fully understand the symptoms, treatments and proper precautions for Zika. We will continue to do all we can to ensure our state is prepared for the possible spread of the Zika virus."