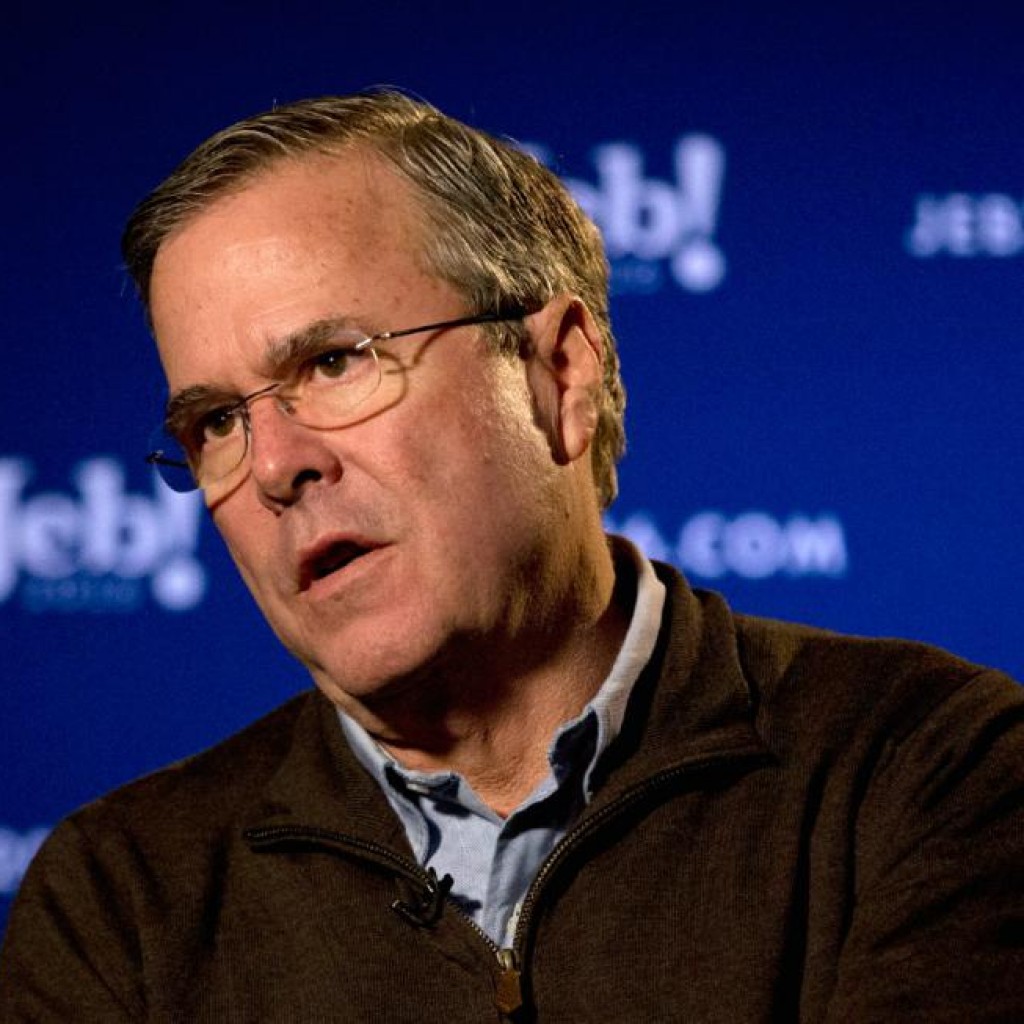 John Kasich proudly cites his efforts while in Congress to cut what he believed was wasteful defense spending. But allies for Jeb Bush, a Republican presidential rival, see a potential vulnerability for Kasich in military-minded South Carolina and are trying to slow the Ohio governor's momentum after a strong showing in New Hampshire.
An outside group backing Bush has begun airing a television ad ahead of the Feb. 20 primary, using Kasich's own words. It's an effort to undermine Kasich in a state that's home to Fort Jackson and Parris Island, massive training installations for the Army and Marine Corps, as well as a number of air bases and a naval training school for nuclear submarine officers.
Kasich and former House Speaker Newt Gingrich, winner of the state's primary in 2012, are denouncing the broadside, but it's clear that the rivalry between Kasich, the Ohio governor, and Bush, a former Florida governor, is intensifying.
Bush's team sees defense spending as a key area to draw distinctions. Right to Rise, the outside group backing Bush, launched the ad on Friday. It begins with a narrator saying "threats to America are growing," over photographs of foreign leaders and the Islamic State group. It plays a clip of Kasich from his time in Congress saying he wants to turn the Pentagon into a "triangle," adding "I spent a whole career trying to rein in defense spending."
Right to Rise also aired ads in New Hampshire hitting Kasich for backing a budget that led to the closure of an Air Force base in the state. Kasich finished second in the New Hampshire primary; Bush finished fourth.
Kasich doesn't shy away from his record, often bragging during campaign stops about his work to cut wasteful military spending during his 18 years on the House Armed Services and Budget Committees.
"I was what they call a member of the 'cheap hawk caucus,'" he said Thursday at a Pancake House in Pawleys Island. "In other words, we're going to be as strong as we need to be, but we're not going to waste money."
Kasich says his budget plan would increase military spending by $100 billion, focusing the money on the front lines while cutting bureaucratic jobs at the Pentagon.
Gingrich, who served with Kasich in Congress but is not making an endorsement in the GOP primary, told The Associated Press that he was speaking out because he feels he has an "obligation to bear witness to the facts" and believes the ad distorts Kasich's record.
Bush hasn't attacked Kasich directly on military spending while campaigning in South Carolina. At a stop in Fountain Inn on Saturday morning, Bush only mentioned Kasich to criticize Medicaid expansion in Ohio.
Right to Rise, meanwhile, is standing by the ad.
"John Kasich's long history of cutting critical national defense projects is well-documented, from both his record and his own mouth," spokesman Paul Lindsay said.
Republished with permission of the Associated Press.