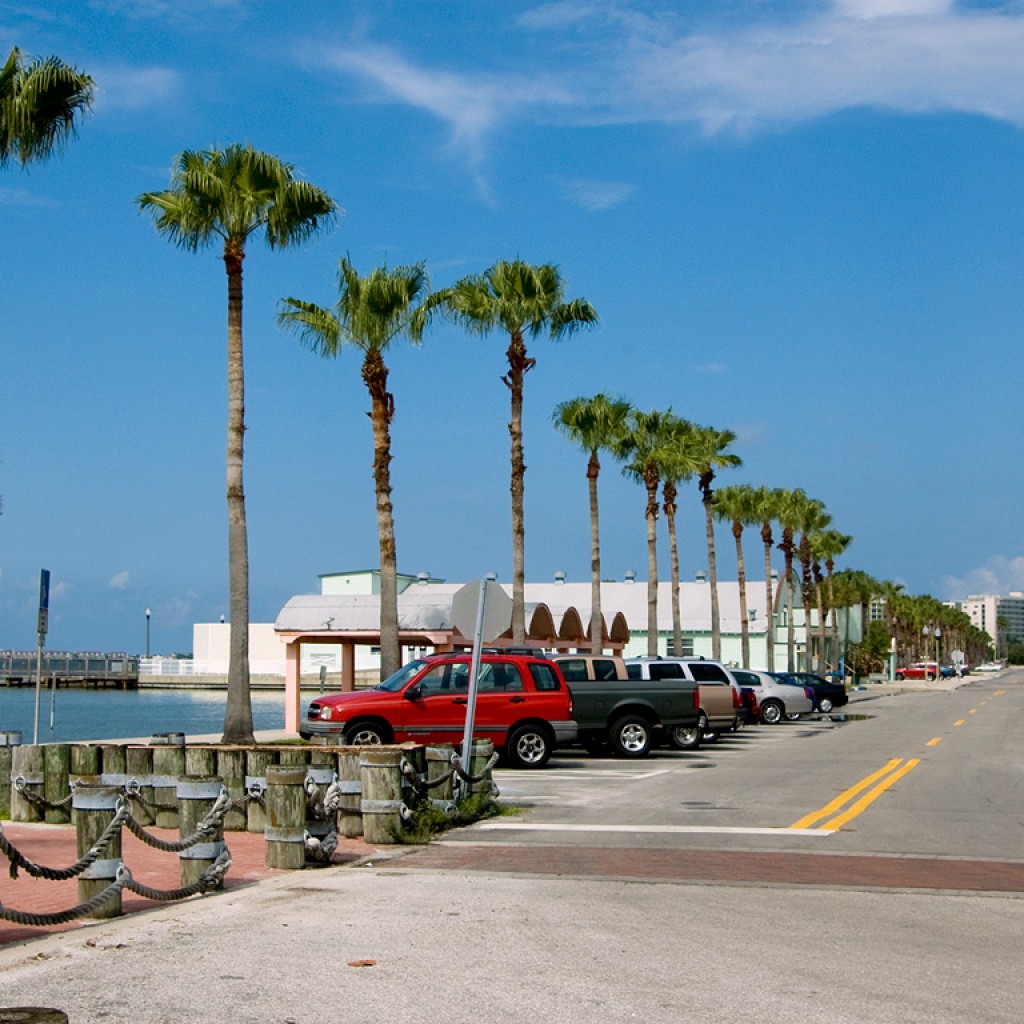 Gulfport municipal elections are supposed to be nonpartisan, but party politics have come out in the city's lone City Council contest. Though voters will never see it on a ballot, incumbent Dan Liedtke is a Republican. His challenger, April Thanos, is a Democrat.
In a recent mailer, Thanos called Liedtke out as "a Tea Party conservative." Liedtke fired back with a social media post countering her mail. But instead of defending the claim or attacking his opponent's progressivism, Liedtke instead called Thanos out for being a hypocrite.
"Ms. T. condemns a party with one hand … takes their money with the other. #Hypocrisy," the mailer read.
"Nothing wrong with taking donations from party members … unless you're bashing that member's party in a mailer while simultaneously cashing their checks. That's just pure dirtbag hypocrisy," Liedtke posted on Facebook.
The post goes on to point out that a third of Thanos' campaign contributions came from Republicans. That $1,150 in donations from conservatives also represents 62 percent of all of Thanos' Gulfport contributions.
As of the end of January, Thanos had raised a little over $6,000 with most of her contributions coming from outside Gulfport. Liedtke, by contrast, has raised less than $2,000, most of that coming from within Gulfport.
The two mailers could be fascinating if voters were to only consider the nonpartisan nature of Gulfport elections. But they are significant in Gulfport where the majority of the voting populous is more liberal. Thanos's mailer was obviously a plea to Democratic voters to side with her based on party politics.
In her mailer, Thanos played on the prevalence of LGBT members of the community in Gulfport writing that her opponent "opposed common sense legislation that protected the rights our LGBT friends and neighbors."
Liedtke was the lone no-vote on the first vote for the city's domestic partnership registry in 2012, but he joined his colleagues in voting yes on final reading leading to the measure being approved unanimously.
She also wrote that Liedtke is "part of the party that has been on a mission to take away rights from the LGBT community, women and African-Americans."
Liedtke's mailer wisely played off of another statement Thanos issued on her own mailer referring to herself as someone who is "a good progressive standing up for our families and seniors."
That statement could be somewhat called into question, as a first-time political candidate, when money is pouring into her campaign from the party she is criticizing.
It is worth noting that Thanos did include some of her campaign priorities in that mailer as well. She issued a promise to "keep our families safe" by ensuring "law enforcement has the tools they needed (sic) to keep us safe while advocating the use of new technologies like body cameras that protect citizens and police officers."
She also vowed to "keep seniors in their homes" by fighting to "keep property taxes low" and making housing more affordable.
From the dais, Liedtke has supported low taxes and maintaining a full-service community including preserving the city's independent police agency.
Liedtke has shown partisanship off the dais. He's a member of the local Republican Party and was vocally opposed to the failed 2014-transit initiative that would have increased transit options in Pinellas by increasing sales tax by one penny. Most Democrats favored that plan. However, Gulfport voters rejected it 52-48 with those in Liedtke's ward rejecting it two to one.