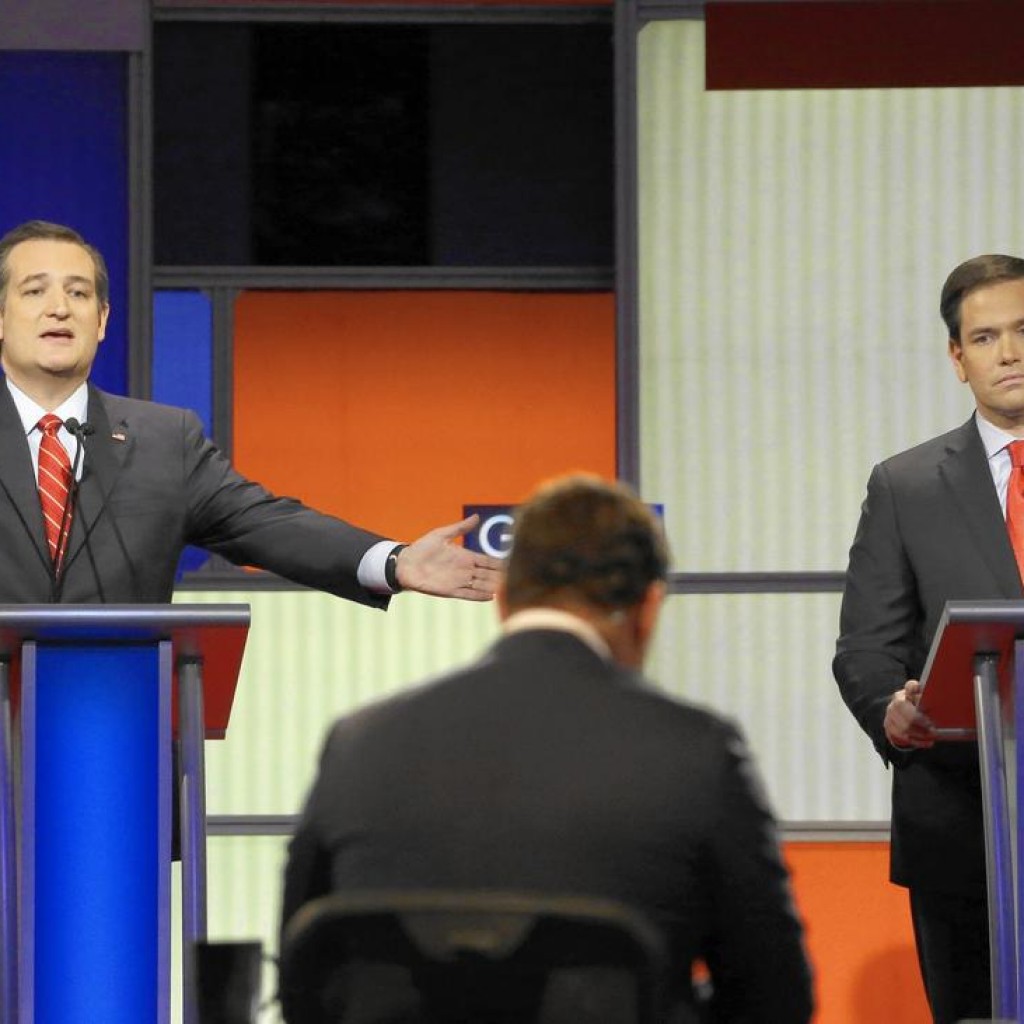 Marco Rubio is battling for second place in South Carolina, according to a new Public Policy Polling survey.
The poll found Rubio is tied for second with Ted Cruz with 18 percent support. Donald Trump continues to lead the Republican field with 35 percent. John Kasich is at 10 percent in the Palmetto State, followed by Jeb Bush and Ben Carson with 7 percent.
"Marco Rubio could be the surprise candidate on Saturday night," said Dean Debnam, president of Public Policy Polling, in a statement Tuesday. "There's a pretty clear top 3 and bottom 3 in South Carolina, and if supporters of the bottom 3 candidates decide to vote for someone who has a better chance Rubio is going to be the beneficiary."
There's room for movement in the standings. The survey found 29 percent of likely Republican primary voters polled said it was possible they would change their mind before Saturday's Republican primary.
In a head-to-head match up between Cruz and Rubio, 47 percent of respondents said they would choose Rubio, while 37 percent said they'd pick Cruz. In a similar match-up that pits Trump and Rubio against one another, Trump leads 46 percent to 45 percent.
Public Policy Polling surveyed 897 likely Republican primary voters Sunday and Monday. The Republican poll has a margin of error of 3.3 percent.
On the Democratic side, Hillary Clinton leads Bernie Sanders, 55 percent to 34 percent. Public Policy Polling surveyed 525 Democratic primary voters on Sunday and Monday. The Democratic poll has a margin of error of 4.3 percent.
The Republican primary is Saturday. South Carolina's Democratic primary is Feb. 27.