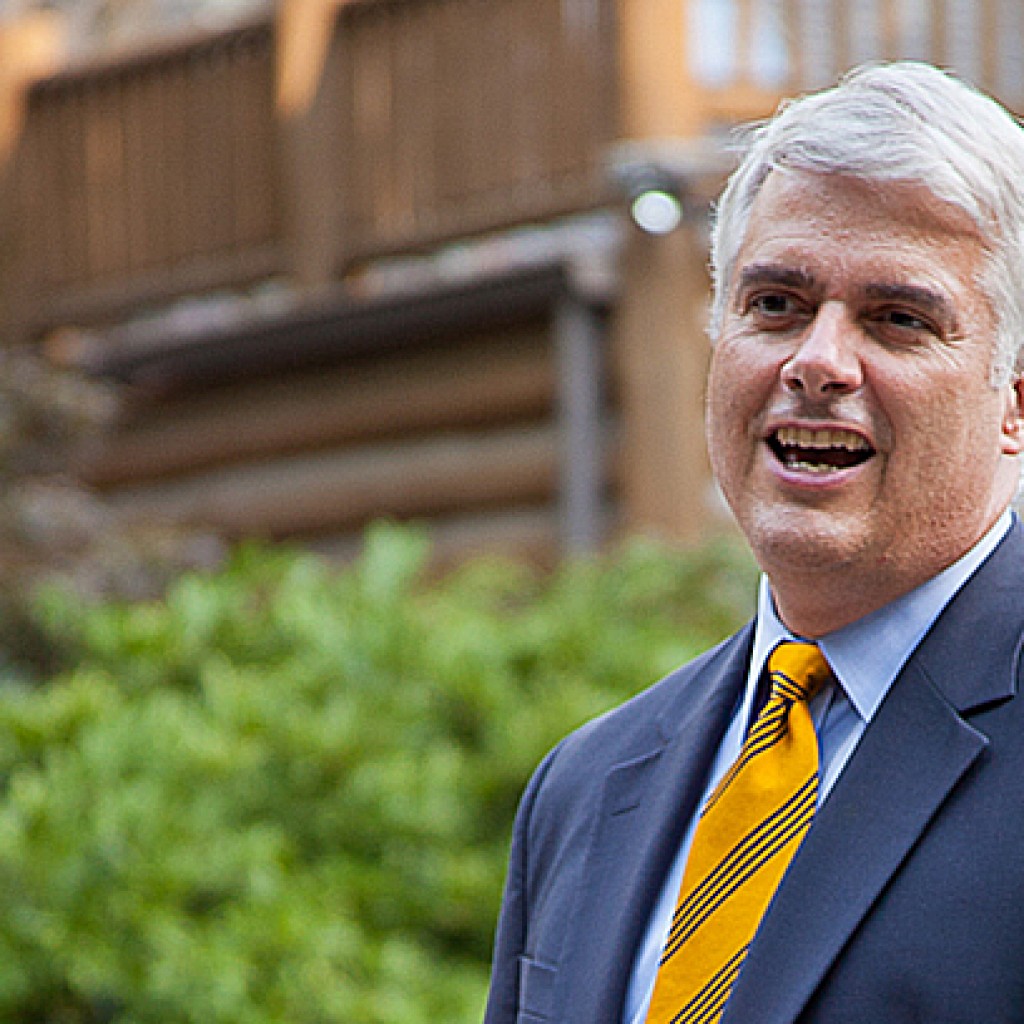 The fiscal conservatism political organization Club For Growth has its hands unusually full with the presidential race this year but is taking a close look at weighing in on several Florida races beyond the two it already has targeted.
CFG President David McIntosh said Wednesday in Orlando that the fluidity of Florida's congressional races, because in part to the redistricting ordered last fall, has the club looking at two or three more races.
Club For Growth typically targets congressional and U.S. Senate campaigns where there are contested GOP primaries, backing with super PAC and bundled campaign finances the candidate the group concludes is the most consistently fiscal-conservative Republican for the nomination. This year, really for the first, time, the group also is weighing in heavily on the GOP presidential race. Its target there has been to stop Donald Trump, while hoping either of two longtime CFB darlings, U.S. Sens. Marco Rubio and Ted Cruz, rise.
"Our ability to impact the process is in the Republican primaries," McIntosh said.
In Florida, CFG already has endorsed U.S. Rep. Ron DeSantis in Florida's Republican U.S. Senate primary and Mary Thomas in Congressional District 2.
DeSantis, of Ponte Vedra Beach, has been a CFG guy since he first ran for Congress in 2012. McIntosh said in an interview with FloridaPolitics.com that the club has decided that DeSantis remains a strong pick over U.S. Rep. David Jolly of St. Petersburg or Lt. Gov. Carlos Lopez-Cantera, while the club has not had a chance to fully vet Todd Wilcox.
Thomas is running in a district now represented by Democratic U.S. Rep. Gwen Graham, but which is expected to swing Republican. She is one of two well-funded Republicans claiming a conservative mantle. McIntosh said the club was uncomfortable with Neal Dunn's position on Medicaid expansion or commitment to repealing the Affordable Care Act, while Thomas "was across the board consistent … on the issues we are interested in."
The club also is looking at the races in Congressional District 18, where several Republicans are vying for a shot in that swing district now that Democrat U.S. Rep. Patrick Murphy is running for the U.S. Senate; and in Congressional Districts 6 and 11, which both include parts of Lake County, and where there are no incumbents and redistricting has raised prospects of GOP primary battles.
McIntosh, a former congressman from Indiana, also said the club may weigh in with TV and social media advertising in Florida's Republican presidential primary, as it has done with anti-Trump advertising in Iowa last month and in South Carolina this week. CFG weighed in a little bit in the 2008 presidential primary to oppose Mike Huckabee, but nothing to this extent, he said.
Of Trump, McIntosh said, "until very recently, he really would have fit better in a Democratic primary campaign."
"Anybody who flip-flops that quickly, he still defends those prior positions, he's really just playing you for a chump," McIntosh said.
Trump has strongly disputed the club's statements about him, threatened to sue, and called for McIntosh's resignation or firing.
But there also is the prospect this year that two CFB-backed candidates from their U.S. Senate races, Rubio and Cruz, remain in the thick. [McIntosh also praised Jeb Bush.] The club would not likely pick between Rubio and Cruz, if it came down to them, he said.
"I think at that point the club would declare victory, if we have a primary between two people we think are very good," he said. "Their differences tend to be on issues we don't engage on, particularly the immigration issue."