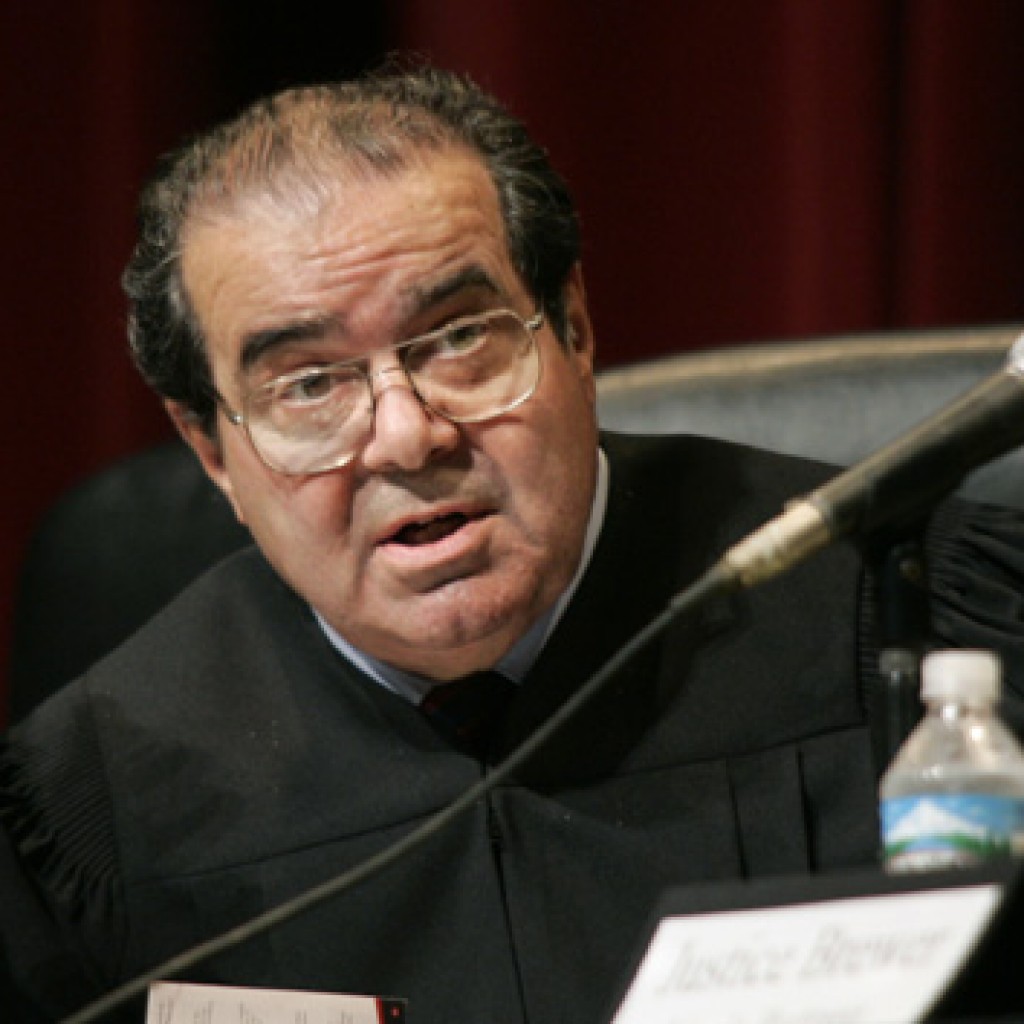 The already heated political rhetoric about replacing the late Justice Antonin Scalia on the U.S. Supreme Court is a sad spectacle. It is unseemly.
Some shared their relief that Scalia was dead via social media. Most showed far more class.
Before Scalia's body had even left the morgue in Texas, the politics of replacing him took center stage, literally. It was the opening topic at Saturday's GOP debate in South Carolina.
Republicans, of course, want another Scalia and are therefore advocating for a Republican president to fill the seat. Democrats, of course, want just the opposite and demand hearings on President Barack Obama's impending nomination.
While I would personally agree with Republicans on the desire to have another brilliant originalist on the court, there will not be another Scalia anytime soon. No matter who is appointed, Democrats can take comfort in that reality.
Many of those supporting Justice Scalia did so mostly because he ruled according to their political or personal view of the issue. On the other hand, he infuriated his detractors by being on the "wrong" side of a legal issue and by the pointed way he told them why they were wrong.
Scalia made it fun for some nonlawyers, including this writer, to read his opinions. Concurring opinions could sometimes be as entertaining as his scathing dissents. While his writings were enlightening, listening to him outline his view on the role of the judicial branch was another source of education.
During his first term, Gov. Jeb Bush brought Scalia to Tallahassee to address the senior leadership of his Capitol staff and agencies. It was one of the most enlightening and educational hours many of us ever spent.
The tributes, both kind and grudging, coming his way refer to him as a "conservative jurist." That description is too simplistic to capture just who Antonin Scalia was.
Anyone who truly listened to him describe the roles of all three branches of government as enshrined within the U.S. Constitution came away with a better understanding of the genius of the founders.
Those reading his opinions know just how difficult it is to label him merely as a conservative. At the same time, he did openly acknowledge being a social conservative
An "originalist," meaning one who takes the Constitution by the true meaning of the founders, is the only true legal pigeonhole in which Justice Scalia belonged.
He railed against the Supreme Court, or any court, for creating new federal power that was not specifically granted in the Constitution. He thought courts were not empowered to assign new rights by decree. Such power, he believed, should remain with voters and legislatures, unless they ran afoul of the governing document.
For example, Scalia joined with the majority to basically unleash more money into politics through the Citizens United decision. He believed the First Amendment prohibited legislatures from placing limits on a constitutionally protected activity ("speech") as it was defined. That decision enrages liberals to this day.
He also joined with the majority in another case where burning the American flag was given a green light. Such activity is protected free speech.
"If it were up to me, I would have thrown this bearded, sandal-wearing flag burner into jail," Scalia said later during a speech. "But it was not up to me."
The Constitution, in that case, won out over personal preference. Conservatives found that case very hard to swallow.
Though not part of the decision, Scalia was known to have abhorred "Roe v. Wade" because it created a right not specified in the Constitution. His views gave Scalia opponents other sources of talking points to use against him during speeches and rallies.
Scalia also held the view that using the equal protection clause to protect a fetus was not covered by the Constitution. "You don't count pregnant women twice," he said during a "60 Minutes" profile in 2008.
The Constitution, Scalia believed, is not the living, breathing document others believe it is. Some labeled him a Neanderthal for such thinking. He clearly recognized that society changes, but the remedy was basic.
Voters can demand, and legislatures can pass, laws applicable to contemporary times. Courts, he rightly believed, were not lawmakers.
Scalia will be missed by those who admired him for his intellect and his sense of humor. Liberal colleagues such as Ruth Bader Ginsberg and Elena Kagan are among them.
Those listening to recordings of the "Bush v. Gore" arguments in 2000 may recall the difficulty Florida attorney Joe Klock had when assigning the wrong name to a justice more than once. Scalia showed his wit as he prepared to ask Klock a question.
"Mr. Klock? I'm Scalia," he deadpanned.
Yes, he was.
• • •
Bob Sparks is a business and political consultant and a former chief spokesman for the Florida Attorney General.
 For more state and national commentary visit Context Florida.