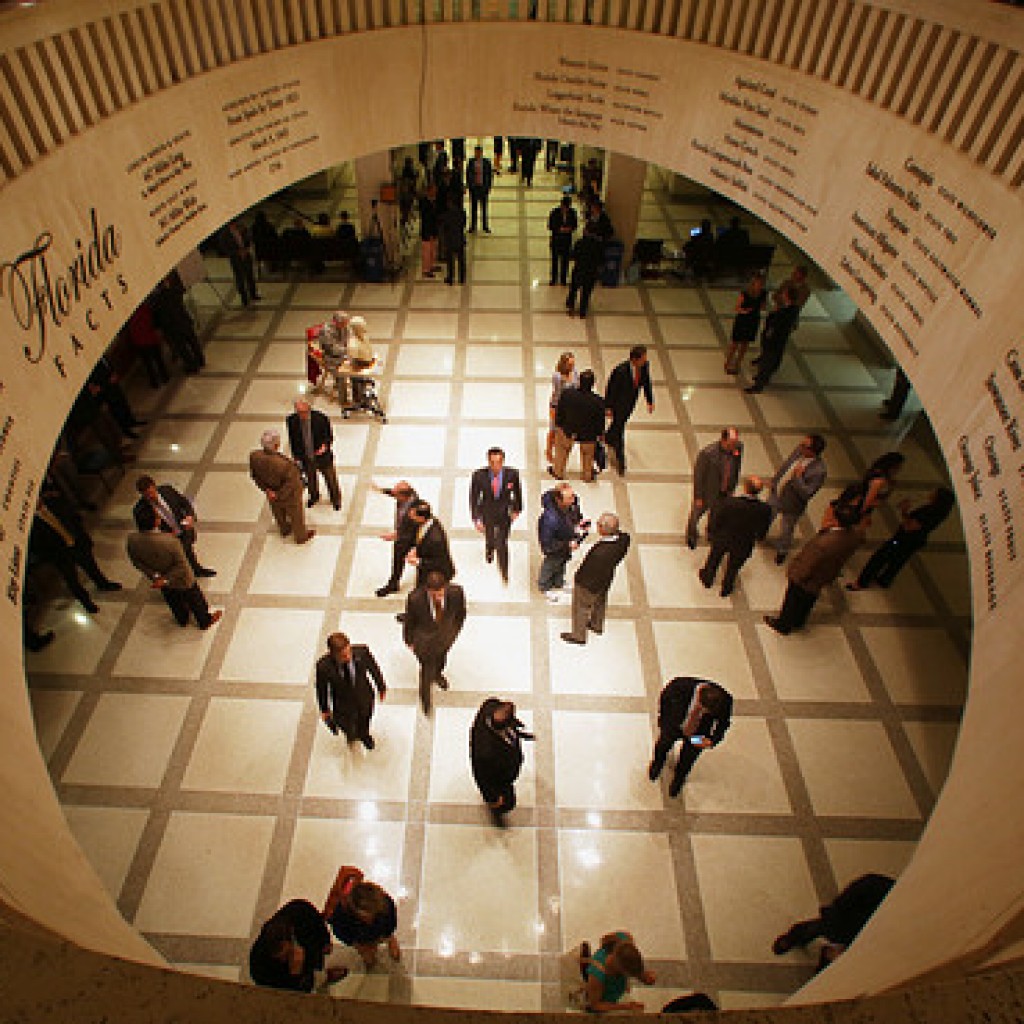 Fifteen legislative lobbying firms and 12 executive-branch lobbying firms were randomly selected Thursday for audits of their 2015 compensation reports.
This is the second time under a 2005 state law that lobbying firms were subject to random audits. Lawmakers required that 3 percent of firms registered to lobby in the state would be picked at random.
Here is the list of legislative firms, in the order they were picked:
C.B. Myers III
Cerra Consulting
David A. Konuch
DLA Consulting
Akerman LLP
Avera & Smith
Topsail Public Affairs
Becker & Poliakoff
The Mathis Group
Gate Way Group
The Mitchell Group
Mark Hendrickson
Sustainable Beaches
Curva and Associates
Acclaim Strategies
A list of alternates also was selected:
Lawrence A. Gonzalez
Danielle Alexandre
Applied Aquaculture
Elisabeth Kiel Consulting
The Commerce Group
Harrison Rivard Duncan & Buzzett, Chartered
Asztalos and Associates
Horton and Associates
Bascom Communications and Consulting
Civility Management
Carr Allison
Mike Rogers
Robert R. Reynolds & Associates
Technology Advocates
Uhlfelder & Associates
Here is the list of executive-branch firms, in the order they were picked:
Frank Meiners Governmental Consultants
Brenda Dickinson
Young van Assenderp & Qualls
Singleton Consulting
M&G Investment Management, Ltd.
Johnson Strategies
Capitol Group Inc.
Sayfie Law Firm
Shutts and Bowen
Kathy Till & Associates
DDarling Consulting
The Commerce Group
And the alternates:
The Labrador Co.
Boscan & Associates
Alcalde & Fay
Capitol Solutions
Peebles & Smith
Kirk Consulting Group
Rayborn Consultants
Safley Group
Paul A. Zeigler
Strategic Access Group
ML Bowen Advisors
Carr Allison
State law requires quarterly reports of money taken in, but only mandates disclosure of general ranges, not exact amounts. It also doesn't require a breakdown of how much individual clients paid.
It was part of an overall "gift ban" package, banning registered lobbyists from plying lawmakers with meals, booze or anything else of value.
Critics have said reporting income causes a kind of competition between lobbying houses, in which making more money is seen as a measure of better lobbying.
A measure was floated earlier this year with language to repeal the audit requirement; that language was later removed.
Audits are scheduled to begin on or after May 1. More than $200 million a year is spent trying to influence state policy creation, according to estimates.